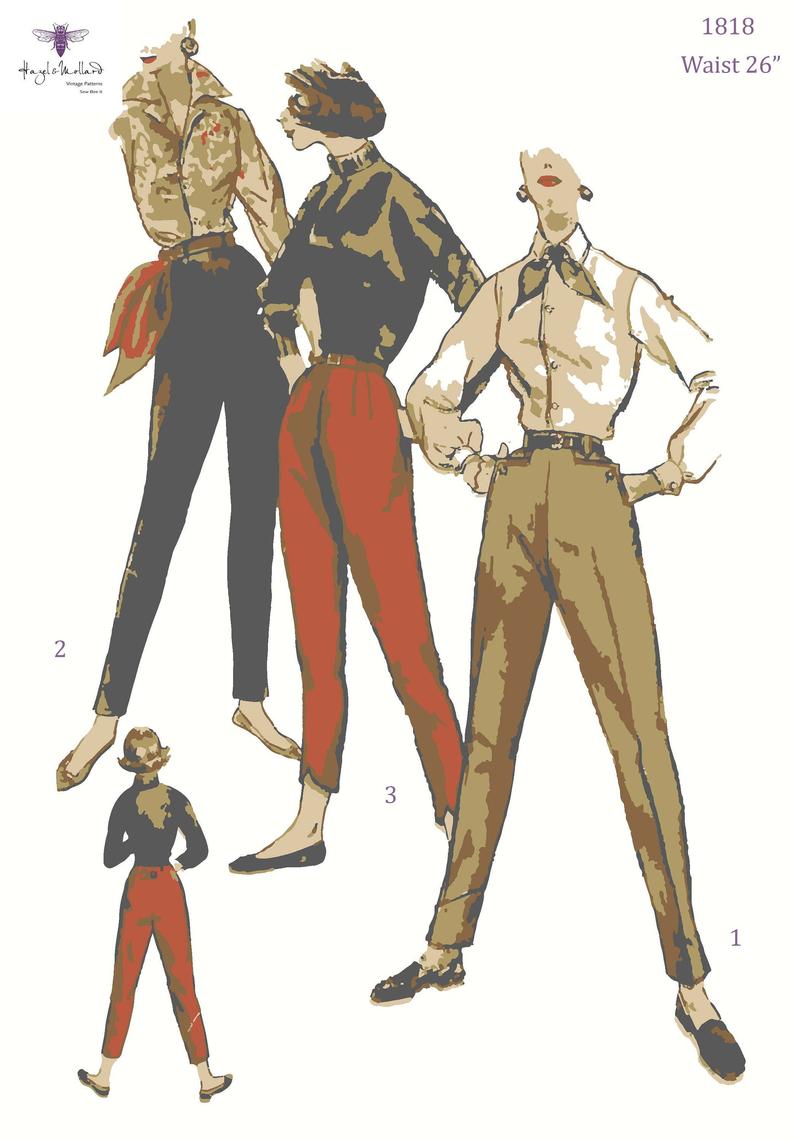 1950's Lady's Pants in Two Lengths
Reproduction Vintage Sewing pattern for : View 1 with top-stitching, has yoke and buttoned pockets in front, slits at lower edges of legs, zipper closing in left side seam. Views 2 and 3 have pockets in right side seam, zipper in left side seam and belt carriers at waistband. Two lengths to choose.
Image Source:www.etsy.com
If there is copyright infringement, please contact us(service@vintage-retro.com) at your earliest convenience.