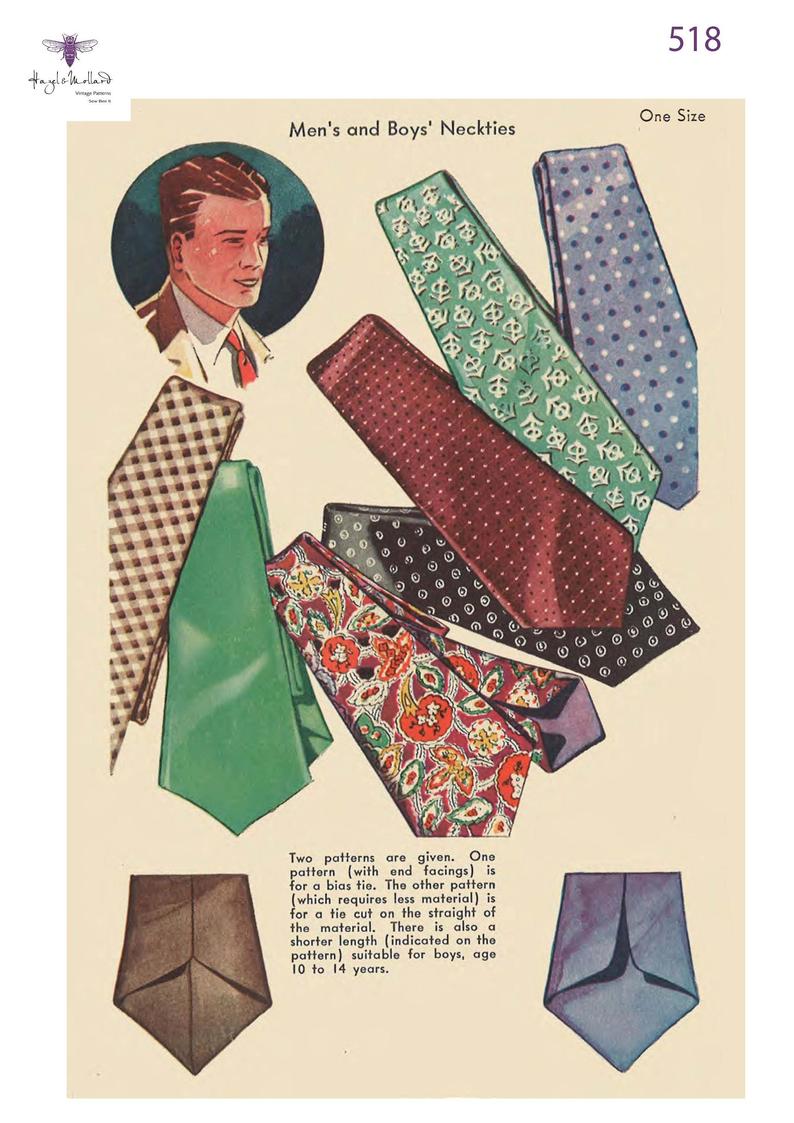 Debonair: 1930's Sewing pattern to make: Men's & Boys' Six Neckties: Two patterns are given. One pattern (with end facings) is for a bias tie. the other pattern (which requires less material) is for a tie cut on the straight of the material. There is also a shorter length (indicated on the pattern) suitable for boys aged 10-14 years.
Image Source:www.etsy.com
If there is copyright infringement, please contact us(service@vintage-retro.com) at your earliest convenience.