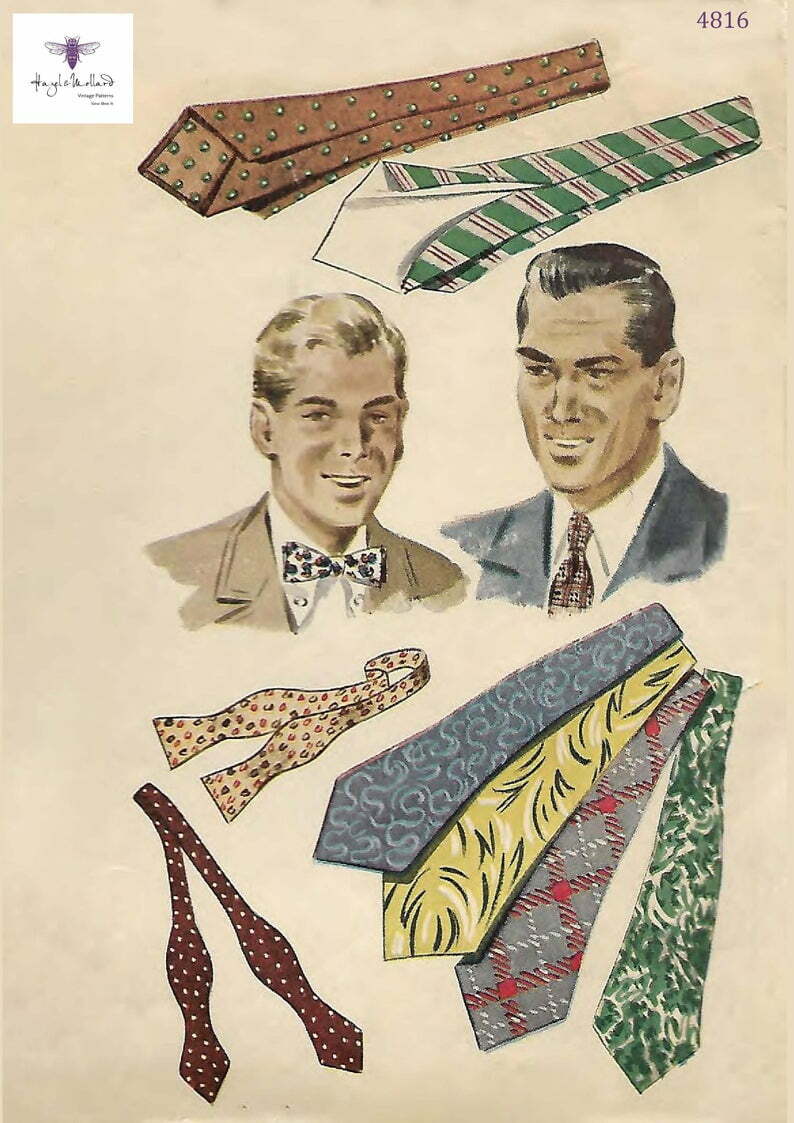 Debonair sewing pattern to make: "Men's Neckties: The bow tie is cut on the straight of the material and is interlined and faced. Either square or pointed ends may be chosen. The bias tie is given in two lengths 45″ and 47″. The 45″ length is cut in three sections to allow for the use of less material and the 47″ is cut in two sections. The bias tie may be lined or unlined. The interlining pattern is given as well as instructions for cutting a cardboard pressing board to keep the tie in good shape when pressing. The ties may be made from dress remnants of suitable design." 9 pieces given, dated 1943.
Image Source:www.etsy.com
If there is copyright infringement, please contact us(service@vintage-retro.com) at your earliest convenience.