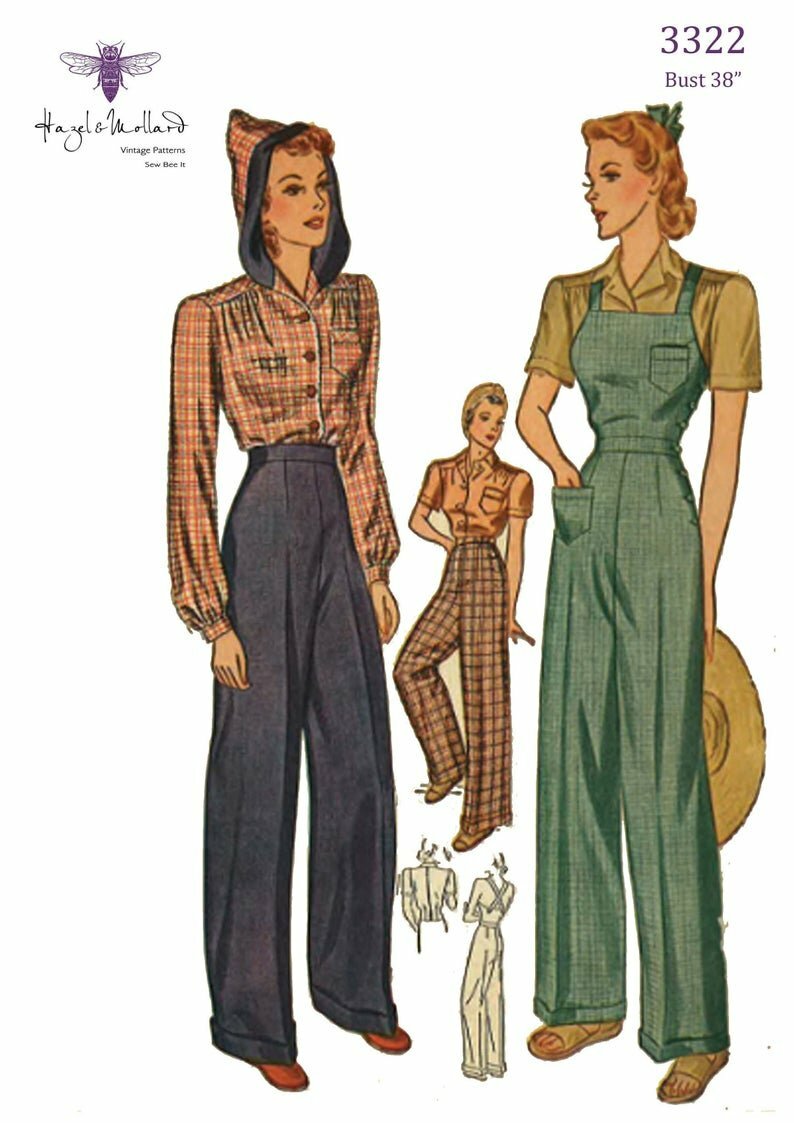 1940's Blouse, slacks & overalls. A choice of blouse with hood and long sleeves or without hood and short sleeves is provided. Slacks are darted front and back and join a belt. Overalls have halter top & pockets.
Image Source:www.etsy.com
If there is copyright infringement, please contact us([email protected]) at your earliest convenience.