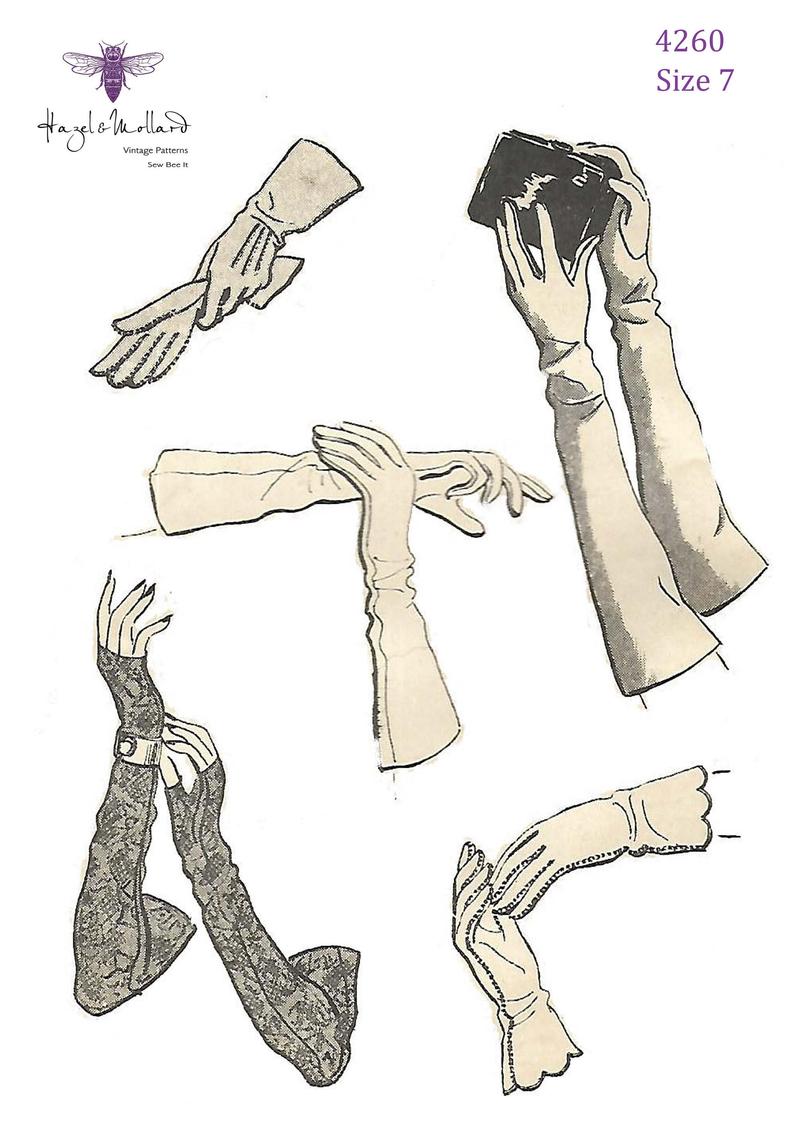 Set of Gloves: Day and Evening Wear. (A) Tailored shortie slip-ons. (B) Slip-ons with scalloped detail. (C) Long evening gloves sweep above the elbow. (C1) These long length gloves can be worn for afternoon or evening. (C2) Glamorous long fingerless gloves are lovely in lace.
Image Source:www.etsy.com
If there is copyright infringement, please contact us(service@vintage-retro.com) at your earliest convenience.