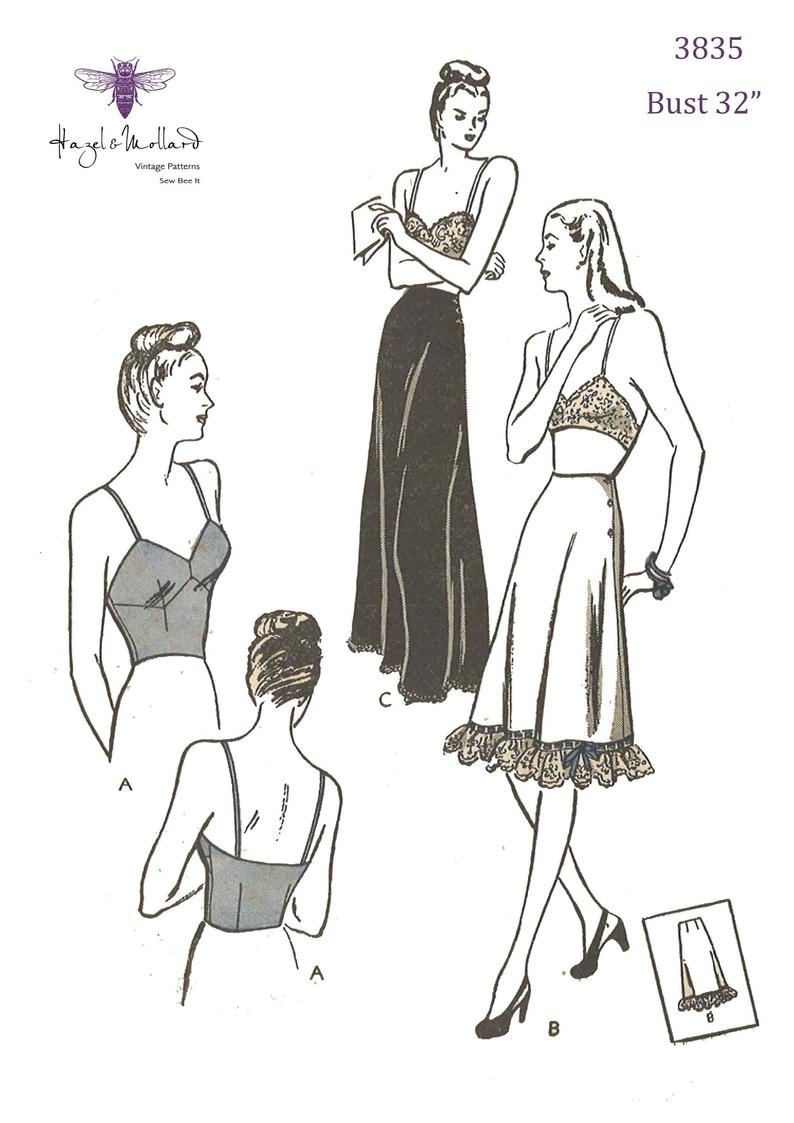 1940's Women's Camisole Bra and Petticoat 7 pieces circa 1940s (A) Camisole bra with ribbon straps. (B) Short length petticoat boasts a hemline ruffle of eyelet edging, beading and ribbon…charming 'neath daytime dresses. (C) Long length petticoat edged with lace to wear beneath dinner and evening clothes.
Image Source:www.etsy.com
If there is copyright infringement, please contact us(service@vintage-retro.com) at your earliest convenience.