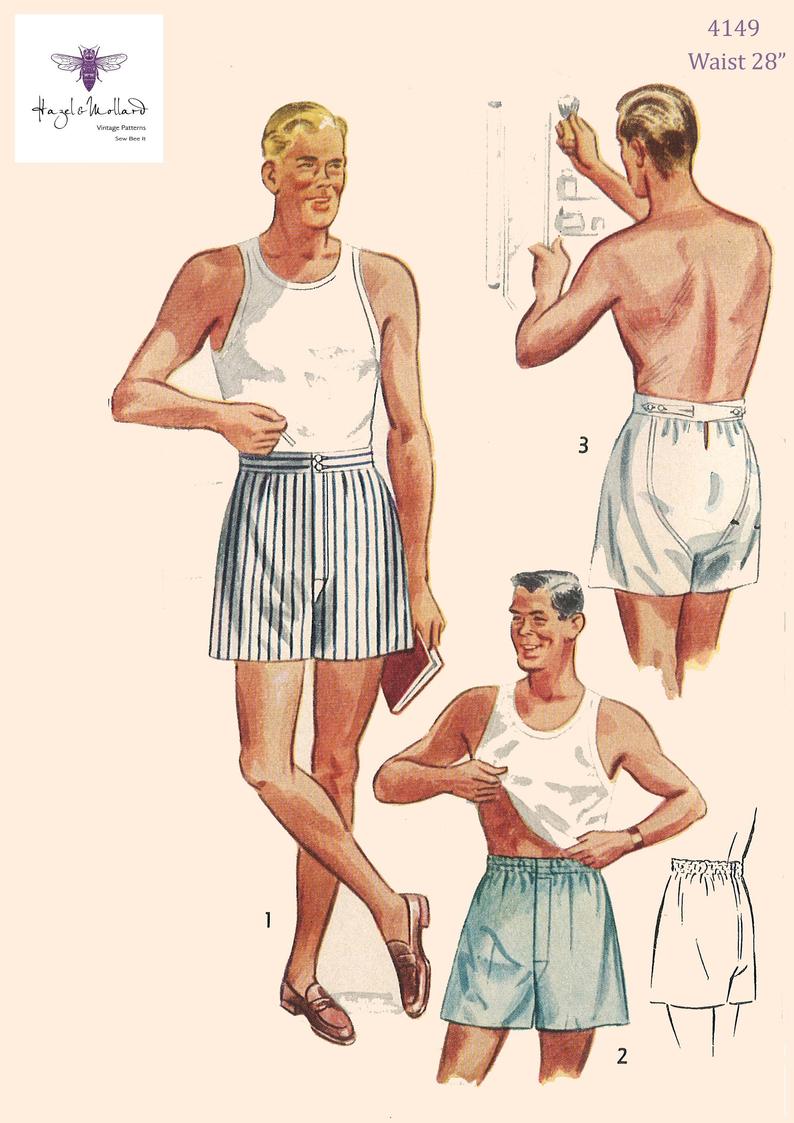 1950's Boxer shorts: pleats on each side of centre front and a fly front opening. The upper edge of back is gathered into an adjustable waistband and fastened with buttons in front. The front and back of View 2 shorts are stitched to elastic webbing which fits snugly at the waist.
Image Source:www.etsy.com
If there is copyright infringement, please contact us([email protected]) at your earliest convenience.