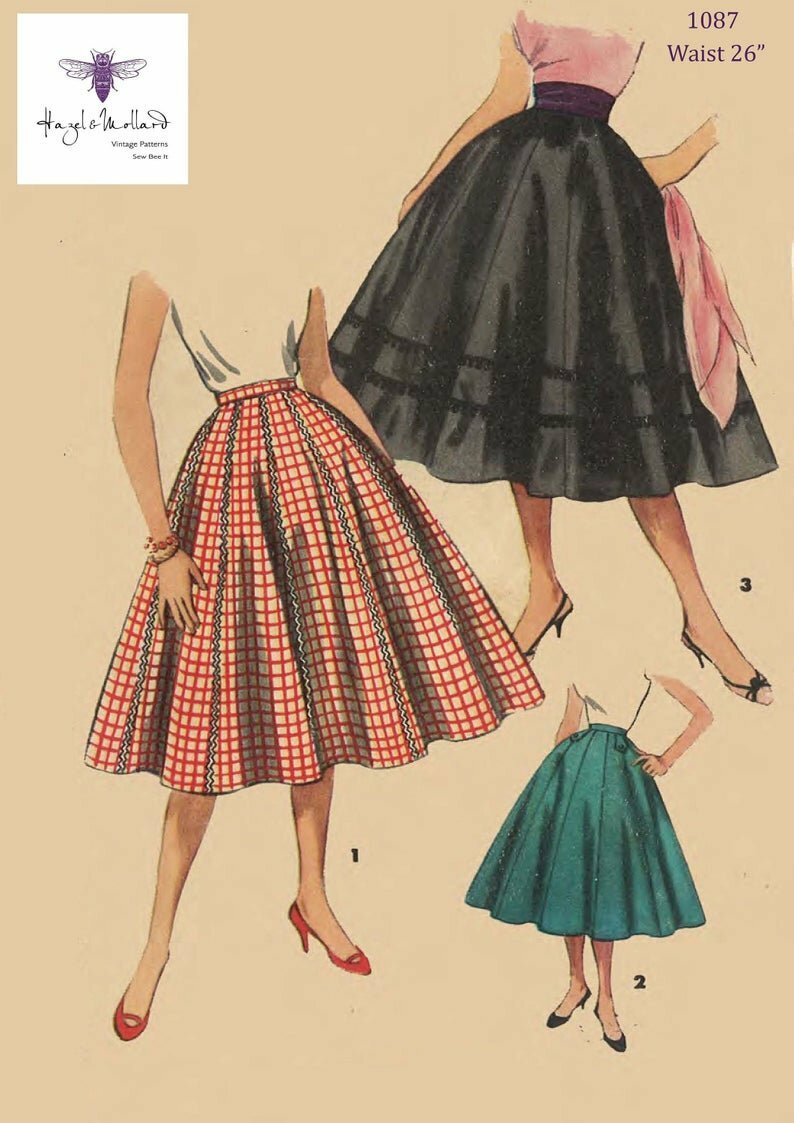 1950s Misses' Skirt: Choice of fabric and imaginative use of trimmings gives an individual look to each version of this flared skirt styled with ten gores. In view 1, rick rack accents each seam. View 2, the more tailored version, is shown with pointed tab and button trim at front waistline. Two rows of novelty braid detail view 3.
Image Source:www.etsy.com
If there is copyright infringement, please contact us(service@vintage-retro.com) at your earliest convenience.