1930s Fashion History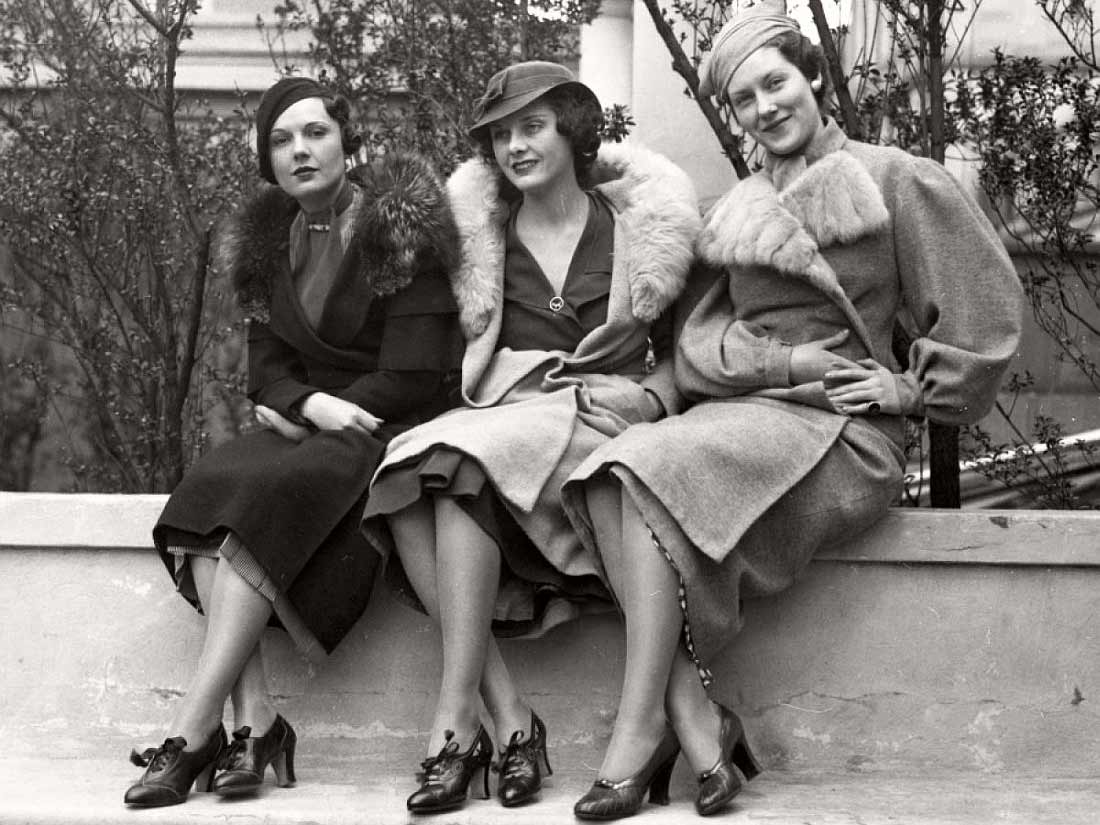 The 1930s are unfortunately remembered as the era of great economic difficulties for Europe and the Americas, occasioned by the Great Depression. However, it was also the decade that cinema and Hollywood, in particular, became of age, with mass theater attendances, which impacted 1930s fashion in a big way. Celebrities like Joan Crawford, Fred Astaire and royalty like Edward VIII were closely followed by fashionistas. For the moneyed, improvements in air travel allowed for holidays to the Mediterranean and the Caribbean, which demanded stylish holiday wear that could also allow picking up a fashionable suntan to show off to the lesser moneyed folk. It was also the decade that saw mass use of artificial fabrics like rayon and viscose, as well as the widespread use of the zipper in place of buttons and laces.
What did women wear in the 30s?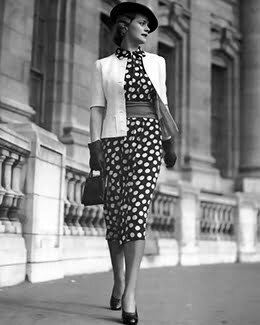 The Great Depression started with the stock market crash of 1929, and by the 1930s, the financial difficulties had common families very hard. Women could not purchase as many garments as before. Clothes were designed with simplicity and affordability in mind. The boyish silhouette of the 1920s was replaced by a more conservative look, with ankle-length dresses making a comeback. But unlike the maxi dresses of the 1900s, which accented curves by using uncomfortable corsets, the 1930s dress was feminine yet comfortable. It featured wide shoulders, a form-fitting torso with simple lines, a high waist, and a bottom that hugged the thighs loosely before flaring out at the calves or the ankles. The outcome was an elongated feminine form.
The common people could not afford a change of several clothes during the day, which led to innovative designs that were versatile enough to be worn in different events of the day. While fashionable women closely followed celebrity fashion trends, many could not afford these pieces. One way of going around this difficulty was to buy muslin fabrics that were named toiles. They came with cutting and sewing directions taken from popular fashion magazines. This allowed women to make replica dresses and save hundreds of dollars.
The Paris fashion industry continued to dominate women's fashion with iconic names such as Gabrielle 'Coco' Chanel, and Madeleine Vionnet. The latter popularized the bias cut (cutting 45 degrees against the weave) which was brought out the figure-hugging forms seen on her gowns. Her work with evening gowns had a big influence henceforth; low back showing off more skin. Elsa Schiaparelli was another pioneering designer in the 1930s. She broke the norm by designing a pantsuit for women, as seen on cinema screens worn by actress Marlene Dietrich. She also popularized the zipper as a fastener, which was more decorative and functional. Zippers also had a flat look, unlike buttons and laces.
1930s women's fashion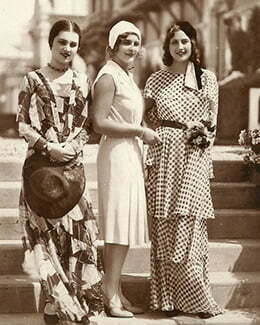 was also greatly influenced by the greater mass production of garments, synthetic fabrics, and dyes. Even with the financial difficulties of the time, women were able to stay fashionable courtesy of more departmental stores (supermarkets), that offered cheaper items. There was a wider variety of fabric, cut, and colors. Floral patterns, zebra prints, polka dots, and other abstract patterns were available. Light or shocking pink was one of the more popular hues for women.
Jackets of different varieties were also popular, especially for evening wear in cooler weather. Short bolero or clutch jackets were worn as part of ensembles, which was wearing a matching jacket and dress, or gown. A clutch jacket was so-called because it had no zipper or button fastener, which forced the wearer to clutch it close in cold weather.
Sportswear and swimwear for women also made huge strides in the 30s. Nylon and rayon became the preferred fabrics for these garments, for a lighter feel. Women's swimsuits remained one piece but backs were scoped out to expose more skin for tanning, which could, in turn, be shown off in a bareback evening gown. The modesty dress worn with swimwear was also discarded. Nylon was invented in 1938 and was quickly adopted in making sheer hosiery and other lingerie.
The bee-stung lips of the 20s remained in the 30s, contrasted well with the popular pale ivory foundation which gave a delicate and feminine look. The boyish bob was replaced with longer wavy hair that was topped with a plate hat. Many ladies wore matching gloves as part of their ensemble.
What did men wear in the 30s?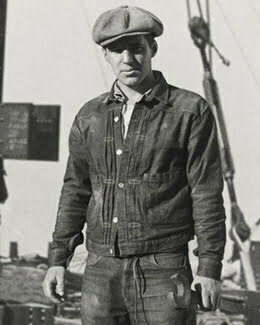 The financial difficulties had a harder toll on 1930s men's fashion as many were sole breadwinners. Although formal occasions demanded a suit, it was no longer as popular as many men were forced to work manual and factory jobs, where suit jackets and trousers were impractical. Denim and heavy fabrics were preferred for casual and day wear. Hitherto items of the 20s were discarded including vests, waistcoats, stiff collar shirts, gloves, white ties, and tailcoats. Soft-collared cotton shirts and woolen cardigans or sweaters became more commonplace.
The baggy look of the oxford style was muted to give the 'drape' cut. This style had slight padding and extra fabric in the shoulders and armscye, fuller sleeves that narrowed at the wrist, and a slightly tucked-in waist. This design gave folds and drapes, hence the name of the suit. It was popularized by Edward VIII. The very wide straight leg cut of the 20s was replaced by slightly narrower and tapered cuffs for formal trousers.
Upper-class men who could afford sporting like tennis, golf and safari hunting popularized sportswear including the polo shirt, hunting blazers, and open-necked shirts. The fedora and flat cap remained popular with working-class people.
What did children wear in the 30s?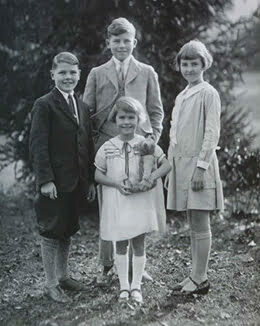 Young girls' skirts were short and largely made of cotton or muslin, with decorations such as ruffles, piping, and embroidery. Older girls wore longer knee-length skirts in the same styling as that of adult ladies.
Very young boys wore corduroy or denim shorts while older boys wore full-length trousers with suspenders and collar shirts. One unfortunate result of the hard times was that many children wore hand-me-downs and makeshift clothing made from spare fabrics until the Great Depression was ended by the new war.
You might have seen all of that plastic jewelry around looking bold and fascinating, let's take a wild guess; you...
Read More
The Art Deco movement was a big haute couture thing in the 1920s to the early 1930s. It was a...
Read More