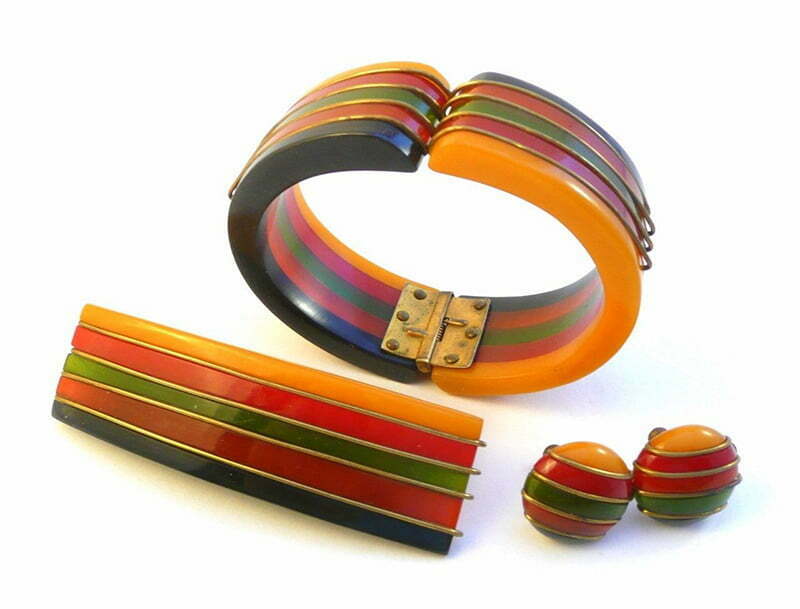 You might have seen all of that plastic jewelry around looking bold and fascinating, let's take a wild guess; you probably thought they were fake stuff used to just make an appearance. All of that is not so true, this is what is true; that kind of jewelry is called Bakelite jewelry and it is made out of synthetic components and it is named after the Belgian-American Chemist "Leo Baekeland" of New York and while it is plastic, it is not fake. It is just another unique expression of vintage jewelry that has been embraced over time.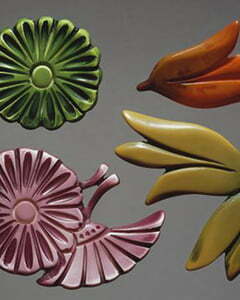 Bakelite was first discovered in the year 1907 and was used in creating many items including telephones in that era. It soon rose to the stage of popularity in the 1930s fashion for a number of reasons; one of which is its inexpensiveness. Bakelite jewelry became the major fashion item in this era simply because it was very affordable, nobody had to break a bank to own pieces of this gorgeousness but then there are quite a number of inexpensive things that are very unpopular so it had to be more than the price that made it everyone's darling especially the artisans of that time.
Asides from being inexpensive, it gave room for a lot of creativity; it was easy to craft into any shape and form, this made it a designer's favorite because it was able to make the most creative of imaginations come into reality. Not forgetting the variety of colors that came with it, ranging from emerald to lilac, burgundy, mustard yellow, blood-red amongst many others; the colors were in very irresistible shades.
Prior to the discovery of Bakelite, there had not been this level of creativity with any jewelry material. Around Europe, Germany, and France, fashion designers used Bakelite to create and imitate many objects and nations; there was a huge market for this at the time. While American Bakelite jewelry was shiny with polka dots, laminated stripes, and quite full of color, the European Bakelite jewelry was more particular about design, the French Bakelite jewelry was in line with the Art Deco motifs of Egypt and Africa. Europe also made Bakelite jewelry more creative by mixing it with other materials such as wood and metal.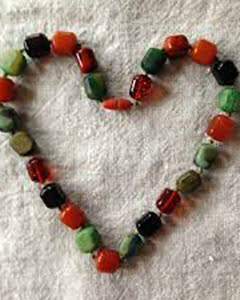 There is a vintage jewelry guide to be sure that the Bakelite jewelry is real; real Bakelite cannot melt with heat, if it does then it is not the original Bakelite. Like many modern plastics, Bakelite was known to be durable and not heavy.
Mass production of Bakelite jewelry is dated to the 1930s, undoubtedly the most popular jewelry at that time. The popular costume jewelry sets at the time were matching earrings, rings, necklaces, and bracelets; it was normal for you to have a complete set of jewelry all made of Bakelite jewelry.
Many items made of Bakelite that trended earlier are not as popular anymore but can still be found in some jewelry stores such as Etsy, Amazon, and Icing.