The Art Deco movement was a big haute couture thing in the 1920s to the early 1930s. It was a combination of high art and fashion, with different influences from around the world. The big names in fashion like Elsa Schiaparelli worked with artists such as Salvador Dali to innovative fashion that is admired to date.
Art Deco 1.0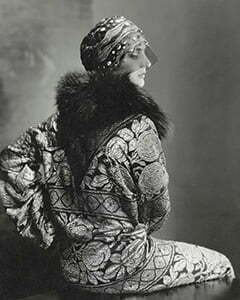 The first wave of Art Deco started in the 1910s and lasted until the early 20s. Its biggest campaigner in fashion was Paul Poiret with his modernistic designs infused with orientalism. His slim and high-waisted designs were a big change from the layered, shapely designs of the Edwardian period. There was a big oriental influence with turbans, gold embroidery, and rich silks. His designs were a big inspiration for fashion designers like Coco Chanel who used the simple, slim design for their 20s designs.
Art Deco 2.0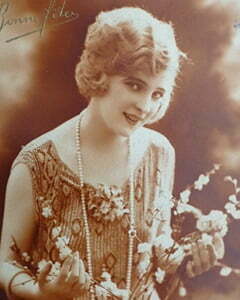 The Garconne look was big in roaring 20s fashion, with its flat-chested, loose-fitting, and short hairstyles. The cubist art influence was in Chanel's and Patou's straight frock like designs. This was the most popular base design for other popular 20s styles such as the flapper look and the little black dress (by Chanel).
Art Deco fashion started as haute couture but had gone mainstream by the mid-20s as more ready-to-wear outfits became available. Art Deco was also extensively used in jewelry design.  These jewelry pieces were geometric shapes, abstract Egyptian figures like the Sphinx, and set into flat 2D bases. Colored gemstones like rubies, sapphires, and emeralds were set into silver and platinum. Affordable Art Deco jewelry was made of Bakelite, Lucite, and alloys of Zinc and nickel.
Art Deco 3.0
Art Deco is still alive today in fashion, art, architecture, and even technology. In fashion, it can be seen in glamorous evening gowns and beautiful jewelry in geometric shapes. Art Deco influence is seen in the bias cut and long lines of today's designer gowns. The color palette for these designs includes orange, black, blue, yellow, and gold. While Art Deco used beads and sequins in the 20s, today's gowns are embellished with precious and semi-precious stones like Zirconia. The look is clean, geometric, and streamlined.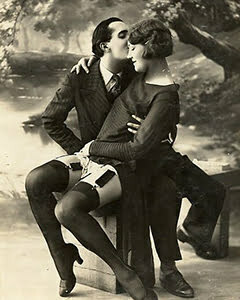 Art Deco is still popular today for several reasons. The clean lines of Art Deco are easy on the eye while rich colors add a twist of sophistication to the design. There is also an emphasis on texture which makes the garment more alive to the touch.
The association of Art Deco with the carefree and hedonistic 20s gives it an aura of success. It is a way of saying that one is flourishing and that life is good, just like that happy-go-lucky attitude of the Great Gatsby crowd. The vintage look is unique, tasteful, and classy; just right but not openly extravagant.
It is no secret that Art Deco offers Instagram worthy pics, and will certainly catch the eye as you walk by. It is a fashion statement that says class and sophistication to those who can spot the difference.