Victorian Women's Fashion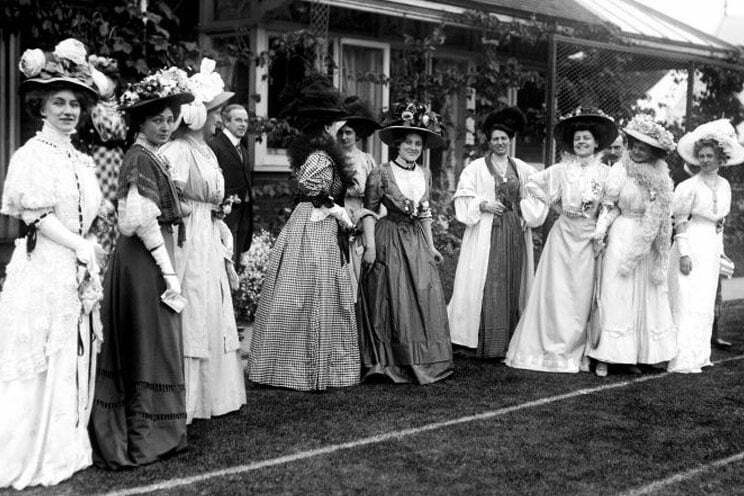 In Victorian times, the fashion created a more embellished and amplified look instead of today's proper model of it. If we compare today's fashion to the fashion of Victorian women's clothing that included corsets, huge hoop-like skirts, and bustles, today's fashion will be quiet and rather dull.
In Victorian days, dresses depicted honor. A large amount was used in Victorian skirts. That is why most of the women had a few dresses. However, they could easily modify it easily by changing cuffs and collars. Detachable cuffs and collars helped them to create a new look with dresses.
Clothing styles were dictated by propriety, and stylish garments were a sign of respectability. The copious amounts of fabric used in the creation of Victorian skirts usually meant that most women-owned few outfits. Detachable collars and cuffs enabled a woman to change the look of a garment for a bit of variety. Of course, wealthier women owned more garments that were made of finer fabrics and used more material and embellishments.
Historical background of Victorian women's fashion:
Queen Victoria was a former queen of the United Kingdom. She was one of the most powerful women in that time. The Victorian time generally refers to the period of her reign. She had authority at a time when women had no power.
Victorian Era Times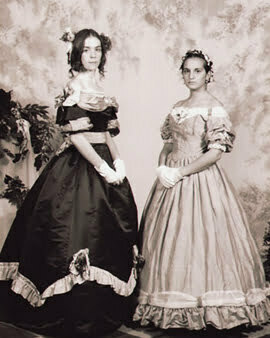 In the Victorian era, women were completely dependent on men. First, their fathers and then their husbands were their benefactors. A young woman was supposed to be sweet and obedient to live up to her father's or husband's expectations. A woman only used her intellect in social activities. In 1836, the large Gignot sleeves were replaced by seam line drop shoulders. It was a drastic change in the romantic designs of dresses. The waist was made prominent by wearing a bodice. The dresses were made lighter in weight by the use of pleats instead of adding volume to the dress. It was shown by restrictive dropped shoulder lines and corsets that an elite class woman was not very active.
The dresses of different vibrant and light colors were made attractive by the use of beautiful collars and cuffs.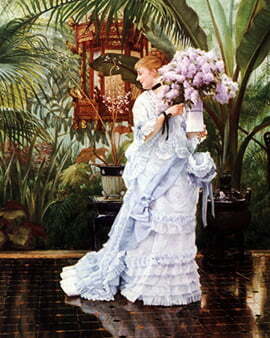 In the 1840s, short skirts with extra flare were preferred. Hourglass-like skirts became more popular in those days. Shoulders and necklines could be seen and short dresses were used in balls.
Women did not wear a one-piece dress in the Victorian era. Rather, these were separate as a skirt and a bodice. Sleeves were usually of a length of three quarters throughout the Victorian era and had bell-shaped ruffles that sprouted a signature look of the era.
Bonnets were highly popular during the 19th century that varied from being plain to highly ornamental.
Corsets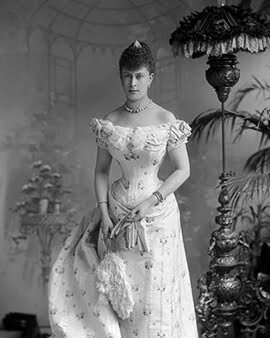 Corsets were highly popular in the Victorian ages. These were made of a metallic frame to portray an idealistic youthful figure. Also, it was a way of showing social status. Those who wore the corsets were considered to be more respectable and noteworthy. However, these corsets were very uncomfortable and unhealthy, as these limited the digestive organs in a fixed diameter, sometimes even less than 20 inches.
Crinolines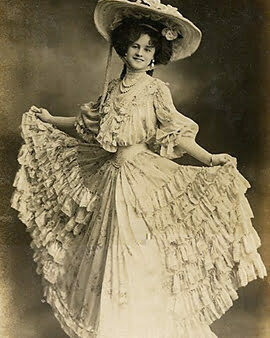 In the mid-Victorian ages, tapered skirts became popular that had a flare at the waistline. The hourglass figure was aimed at accentuating the body proportions. The petticoats layered in multiple did not do much and so crinoline was added to provide them with the assistance. Crinoline is a stiff fabric made from interwoven horsehair that was not possible to clean.
Hoop Skirts
In the mid-Victorian ages, the cage crinolines replaced the heavy corsets. They were quite comfortable and added to the volume of the skirt or the bottom.
Late Victorian Era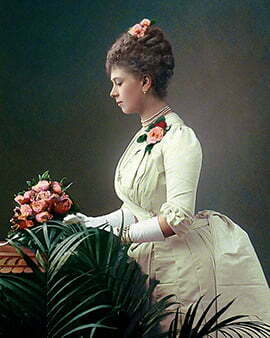 Bustles were a common thing in the late Victorian era. It is a pad that focused on having an exaggerated posterior. It was used in the late 1700s and became the central attention point in that era. In the later 1800s, these rare pads were given the name of the bustles. It was in a shape of a rectangle or a crescent shape made of fine horsehair or a wire mesh that was woven intricately.
The skirt came back in 1868 that idealized a slender figure of women having wide hips with a tiny waist. In 1867, combined with a bustle, the over-skirt created an entire look. And three years later, trains got quite popular in dresses and gowns. However, this style did not stay long enough to make a statement worth remembering in future times and was long forgotten.
In the late Victorian era, the skirts got quite slimmed down and got close to the body.
In short, the Victorian era was filled with some interesting and surprising fashion that stirs for a hot talk anytime, but the beauty these dresses depicted is unforgettable, even three centuries later.
The fashion of 1947 was carried over into the skirt designs of the 1950s fashion. Skirts at the time were...
Read More