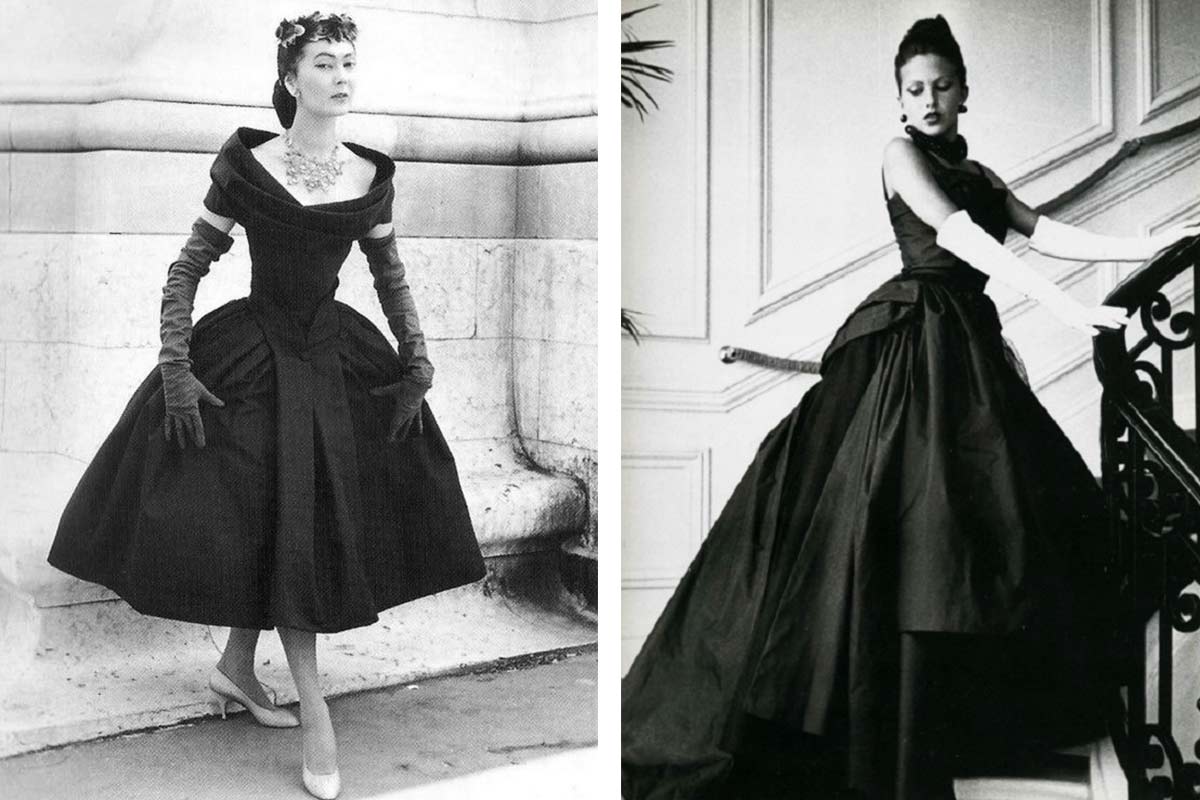 When we talk about vintage fashion, the first thing that probably comes to your mind is a bright colored circle skirt paired with a printed blouse and perhaps some high heeled pumps. Top that look off with a hat and some classy sunglasses and voila! You have yourself the "ideal" vintage look we all think of when it's mentioned. That's right, the certain Parisian chic of the 1950s fashion has left an imprint in our brain and the fashion industry forever as it continues to influence our new trends and fashion choices after 70 years. Much like now, the iconic decade of fashion was greatly influenced by a few popular designers that set the trends and rules of fashion for that era, one of them being the idol Christian Dior. Read on to find out all about the main features of 1950s fashion and how Christian Dior influenced the fashion of the decade with his debut collection.
1950s Fashion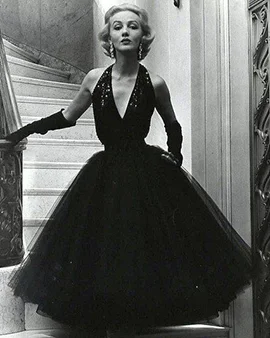 Almost every decade of fashion has its signature features that it's recognized by, but the style of the 1950s was so significant and distinguished that you'd recognize it in just one glance. The features and trends that prevailed in the 50s still find their way into our modern fashion and are considered "classics" forever as they'll probably never go out of style. Tailored and high waisted trousers, high heeled pumps, smart and fitted blouses, circle skirts, a-line dresses, polka dots, tweed jacket and skirt duos, and dramatic hats were just a few of the features of the revolutionary fashion era. The question is, who brought these groundbreaking trends to life? That's right, the iconic and inspiring designer, Christian Dior.
Christian Dior's "New Look"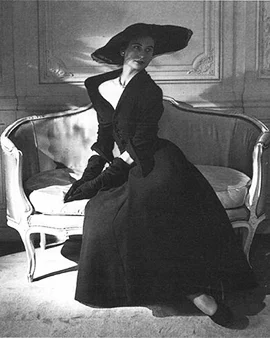 Released to the public on February 12th of 1947, "New Look" was Christian Dior's debut collection with the main purpose of reviving French-dominated fashion industry after the World War II and bringing new life to the classy and feminine style of Paris. The revolutionary collection's name came from praise for the modern and chic designs by the former editor-in-chief of Harper's Bazaar, Carmel Snow, when she told Christian Dior, "Your dresses have such a new look!" Thus, the world of fashion changed for the better. After having 60 million Francs invested in his couture house by his friend and owner of a clothing company, Marcel Boussac, Dior went on to be, quite possibly, the biggest influence in post-war fashion that the world had seen.
The new collection had its significant features that went on to define the fashion of the 50s later on. Cinched waists flowing into large and dramatic skirts, often pleated. Flattering, tailored jackets with soft shoulders and in royal and mature shades. These signature points in his collection showed his yearning to bring back femininity in fashion, which had disappeared momentarily in the 40s. Inspired by the ethereal and feminine style of the 30s, Dior increased the use of the yards and yards of fabric in his work to add more flare and flow in the skirts and dresses. The ballgown-esque skirts also created the illusion of a smaller waist, which worked well with his plan to accentuate an hourglass silhouette on whoever wore his work.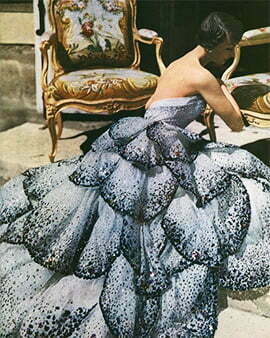 When it came to evening gowns in his "New Look" collections, Dior went all out. He relished in his excess use of fabric to create an even more dramatic and royal effect by using tulle as the main fabric for the skirts to its lightweight properties. Working with golden and blue glitters, two evening gowns really stood out from his 1949 collection.
Dior's vision for a flamboyant but feminine future for fashion brought with itself new trends, styles, and techniques which became classics and are still used in modern fashion to this day. His work in his "New Look" collections in the 40s and 50s paved a path for artistic, sophisticated, and royal fashion for upcoming designers and brands.
Revival Of the "New Look"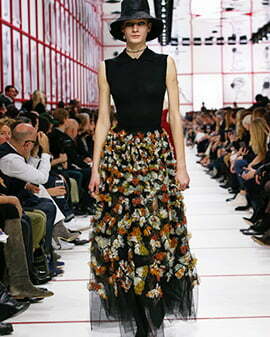 After the 50s ended, the features and styles from "New Look" didn't cease to exist. In fact, they left their impact clearly and boldly in the fashion industry as some of these trends are still in style and will probably stay in style forever. Although Christian Dior is no longer with us, the designers carrying his legacy find a way to revive the "New Look" collection every new season by adding their own modern touch each time. For example, the Fall/Winter 2019 collection of Dior featured flowy and dramatic skirts once more, but in a modern and bright white. The designers stuck with the traditional hourglass figure and made the bold shoulders the statement of the outfit.