Formal wear has always been a staple in mainstream fashion trends. However, formal wear for women became much more pronounced during the 1920s. Since the 1920s was the era of music, parties, and bold fashion statements, formal dresses were really popular.
Learn about 1920s women's fashion here.
The importance of formal wear in the 1920s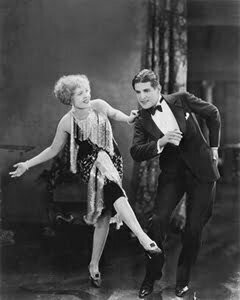 For women, formal dresses were of immense importance. Firstly, it was a style statement and women who wanted to wear the latest and most fashionable clothes often bought lots of different kinds of formal wear.
The latest formal wear was also usually very expensive, so it was also a symbol of high-class. The more expensive dresses you had, the richer everyone thought you were. Being perceived as rich and influential was a priority for many women, which is why they chose to spend a considerable amount of money buying pretty dresses for all kinds of formal occasions.
The importance of formal dresses in the 1920s is also linked to the history of formal wear and how it evolved from Victorian times. People had a very different idea about what constitutes formal during the Victorian Era, and women preferred longer, more modest clothes. However, a wave of new fashion in the 1920s completely changed ideas about how formal dresses for women should look like.
Popular colors for formal dressing in the 1920s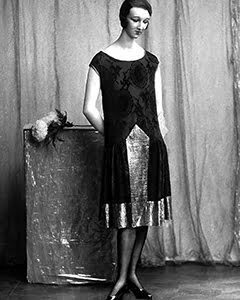 If you're very particular about the colors you choose for your clothes, you're going to relate to the women in the 1920s. Women chose bold and bright colors like Gold and different shades of Silvers. These colors were eye-catching and glamorous. Other popular colors included white and pastel colors like light pinks and blues. Creamy color combinations were also popular, and women loved wearing soft colors at formal events because it screamed elegance and beauty. Also, because of Coco Chanel, black dresses became associated with formal wear and was not just limited to mourning. All these different, popular dress color choices for formal dresses had their unique significance for women in the 1920s.
Different styles of formal dresses for women in the 1920s
1. Cocktail dresses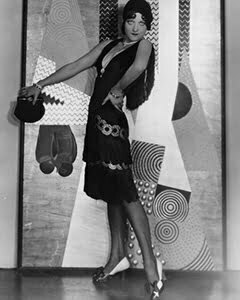 Cocktail dresses were extremely popular in the 1920s. Women would go out at night wearing these at parties, formal events, and even clubs. The Cocktail dress had a beautiful and unique design. It was a loosely fitted dress with a dropped waist and a square, straight-cut structure. It usually reached the woman's knee. However, some women liked to increase the length of their dress to make it more modest and socially acceptable at formal gatherings.
2. Low-waist dresses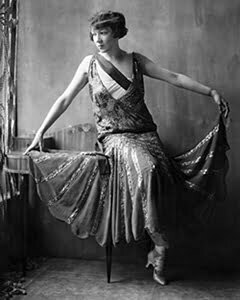 Different kinds of dresses with low waists were also very common. These dresses were also usually very loose. Dresses with low-waists were extremely comfortable for dancing and moving around. Women would usually wear these dresses to formal gatherings because they were a sign of the affluent and fashionable sector of society. The dropped waistline in these dresses would usually go below the lady's hip. This waistline was usually decorated with either beads or sequins to make it look more pronounced and enhance the beauty of the dress.
3. Beaded dresses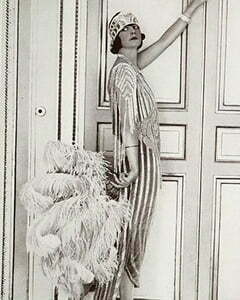 Women in the 1920s loved beaded dresses. These dresses were intricate, and because of this, they were also difficult to make. Due to the difficulty and the handwork that would often go into these dresses, they were usually expensive. In spite of this, beaded dresses were a popular choice for women who wanted to attend formal gatherings looking graceful and attractive. Beaded dresses were also liked by women who did not enjoy a lot of sparkle in their clothes.
4. Velvet, Chiffon, and Silk dresses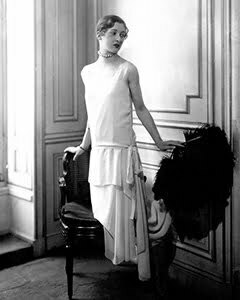 Velvet, Chiffon, and Silk are the three most popular materials out of which popular formal dresses for women were made. These materials were not only extremely expensive but also were difficult to obtain because of their high demand. Despite this, women loved to buy these luxurious materials and make dresses out of them. Not only this, dresses made out of Velvet, Silk, and Chiffon was extremely comfortable and also kept the person adequately warm during the winter season.
5. Egyptian dresses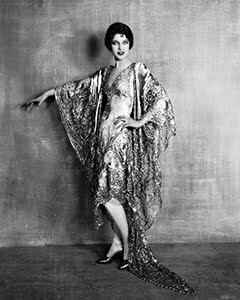 Egyptian dresses were also the absolute rage during the 1920s. Women loved incorporating clever Egyptian imagery and styles into their formal dresses. This included images of Egyptian gods and artifacts printed on dresses and shirts. This formal dress style became popular after the discovery of King Tut's tomb in Egypt. The West felt that the Egyptian designs were beautiful and exotic. This is why the rich, influential, and educated in the West wanted to wear these designs as a symbol of their status in society.
6. Sequined dresses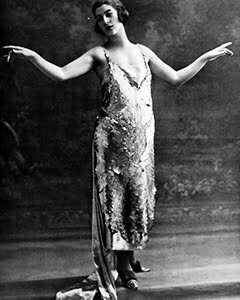 Dresses with beautiful sequins were also fairly popular during the 1920s. Women would wear dresses that were full of sparkly sequins and beads. These sequins would often be accompanied by low-waistlines. The idea of putting sequins on lower waistlines was to accentuate their beauty and make the dress look even more gorgeous. Sequined dresses were also difficult to make. Due to this, they were often extremely expensive. But affluent women who could afford these dresses would still go and buy them.
Why you might want to invest in formal wear
Since formal wear will always be relevant and fashionable, it is wise to buy some nice formal dresses for yourself once in a while. Even though 1920s formal dresses would look amazing if women wore them today, formal wear has greatly changed over the years. The classic dress with the loose dropped waist and the flat bust would not be considered formal wear in today's time. However, there are many formal dressing options available in markets today, and you can easily choose the ones that make you look elegant and beautiful.