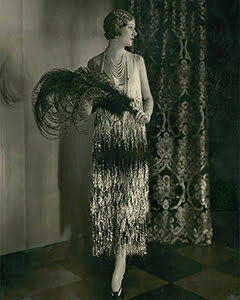 Do you want to dress to impress? The feathers trend should definitely be your top choice to make a lasting fashion statement. Feathers are the latest trend featured in Vogue and on different celebrities and should be part of your street style for the spring and summer of this year. Why is feather fashion so special? While feather fashion has experienced its share of attacks especially when the bulk of it used to be from animals, now, this fashion is revered as one of the ways to create a statement and create unique fashion looks while having fun.
Feathers lend a touch of a retro vibe to your outfits whether on dresses, tops, hats, jackets, and skirts among others. It makes you feel different, special, and chic and looks like a costume and sexy. In the 1920s women's fashion, feathers were an adornment especially for outfits means for dancing and walking. This vibe has made a comeback and today with the variation in colors, you can transform any outfit and have fun with as many combinations and different colors as you like.
So how do you wear feathers without looking like a giant beard? Obviously, one way to avoid making mistakes with feather fashion is to ensure you do not cover yourselves with them. Go for one teasing piece of feather fashion at a time for your outfit. For example, steer away from combining feather skirts with feather tops or jackets. Here are different ways to wear your feathers.
The Feather Skirt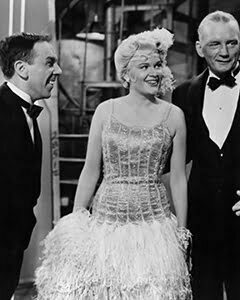 Nothing looks sexier than a feather skirt! Besides they look really cute and different. Skirts are one of the safest yet chicest ways to wear feathers. While you can choose any feather skirts that appeals to you, feather skirts are best when at a mini length. They can easily be worn with classic T-shirts, blouses, pullovers, and sweatshirts, etc. For shoes, pair your leather skirt with high boots, pumps, or flats depending on the occasion.
The 1920s Flapper
We are willing to bet that no fashion icon is associated with the roaring twenties quite like the flapper. The 1920s flapper was 'bright young things' who dressed up for nights out in dancehalls and speakeasy and considered themselves quite free of the physical and moral constraints that afflicted the previous decades. 1920s fashion flappers were flapper costumes worn by these women which tended to be loose but glamorous. The flapper fashion often consisted of knee-length evening dresses made with sequin, beading, and fringes and features accessories such as feather headbands. The flapper dress made a comeback albeit with some alterations d0uring The Great Gatsby movie premiere in 1974 and again in the 80s, 2013, and now in the 20s version of the 21st century. The flapper dress was definitely a dress meant to impress and attract attention. The movement made the dresses swish and jingle hence attracting attention. Sparkling accessories paired well with the dress sometimes on the dress and the dress is not meant to be figure-hugging.
20s Feather Accessories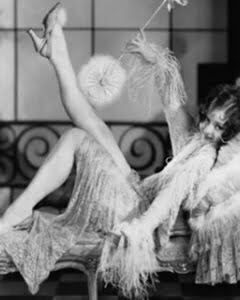 Away from feather outfits, one of the best statement-making ways to wear feathers is by using feather accessories such as fans, hats, and shawls among others. If you want to pay homage to this era, a flapper dress paired with feather accessory is the best bet.
Feather Headband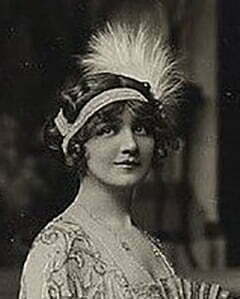 There were many feather accessories in the 20s and the most important of the accessories to transform your flapper outfit is a headband. But wait a minute, not just an ordinary headband to wrap around the head or forehead but it was accessorized with a feather or rhinestones. Feathers on a clip or on the center or side of the forehead are the favorite accessory piece of the 20s.
Feather Fan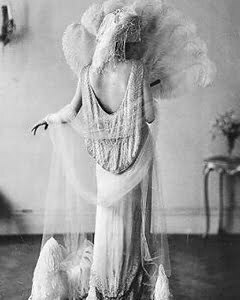 Another way to add accuracy to your flapper outfit is by using a large fluffy feather fan. These were always needed as a way to get through hot nights and cool down after vigorous dancing. A feather fan is not only functional but also looks sexy.
Feather Shawl
Another feature of the 20s flapper fashion is the warm shawl. Flapper dresses were often thin and were not made using very warm material. Besides, they tended to be strappy and therefore, the extra warmth lent from a shawl was appreciated. The shawl was definitely a fashion statement in itself tending to be either delicately embroidered or made with warm feathers or fur. Adding a feather shawl will keep your arms covered while making quite the fashion statement.
Feather Hats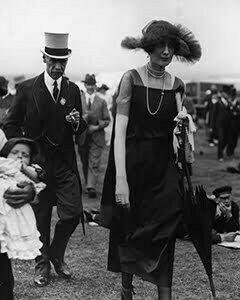 Feather Hats were a great accessory of the 20s. Hats were adorned with bird feathers. Today, faux feathers are used to avoid harming birds. They are also used to decorate the hats, not as a way of wearing a giant cluster of feathers on your head. Featherheads look chic and make for a great look for a party or a formal event.