The 1920s was known for one of the most revolutionary fashion accessories, which we follow to date! These great Gatsby themed accessories were statement pieces that incorporated different materials and beaded work to make pieces of art!
Let's find out a little more about the popular 1920's Fashion accessories! Learn about roaring 20s fashion here.
1920s Jewelry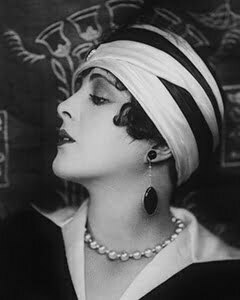 1920s jewelry is one of the most iconic we have seen in decades. It showcases many different materials, where metal jewelry, as well as ribbons, were popularly used in the statement pieces women wore. Many intricate jeweled necklaces were seen on women, which would look gorgeous on plunging necklines and off the shoulder blouses and dresses. There were two types of necklaces with a choker like design being in trend as well that usually were satin or velvet ribbons.
In addition, this was an era where geometric designs were introduced in bracelets, earrings, and necklaces. People loved funky combinations of white, black, and gold. It complimented colorful dresses as well as pastel and lighter shades of clothing. Not only that! There was also buzz about classic pearl accessories with a matching set of pearl earrings, necklaces as well as bracelets that would brighten up the entire look. Women were more into drop earrings in this era as compared to studs. Fashionable stones, zircons, and metallic carvings we famous! They gave a classy and elegant look to the attire. Teenagers and young women also wore a lot of brightly colored bangles, and they often had plastic trinkets attached, which added to the quirky accessory even more.
The Gorgeous Hats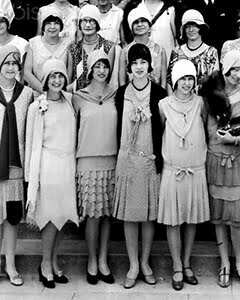 Hats and hair accessories were a popular thing during this era. The movies depict 1920's women with gorgeous shorter hats in various colors, and that wasn't far from the truth. The 1920s really was an iconic time for headpieces, turbans, and hats. The cloche was definitely one of the more popular styles. It is a round hat that came in different colors, further fashioned with a net, cute bows, or even floral patterns. The cloche has a narrow brim as compared to other types of hats. This is what sets it apart from other kinds of headpieces. Besides, there were other popular styles like buckets, berets, and straw hats that women wore on different occasions. For example, straw hats were more popular for outdoor daytime events.
1920's Popular Turbans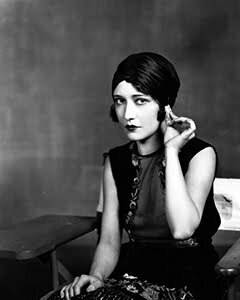 Turbans were seen on women in the 1920's quite often! These were iconic fashion statements. If you are not familiar with the idea of turbans, then it is a simple, quiet one. Turbans consist of a piece of fabric wrapped around the head. Many women chose different satin, silk, cotton, and chiffon fabrics to fashion themselves a turban. It is a great way of not having to make hair-dos and look on-trend at the same time. The turbans often matched the dress in color as well as material, to look as if it were an extension of it rather than an additional accessory. Many women rocked the look for years! It was a staple for many women- and gave them the Gatsby themed look!
Headbands And Hair Accessories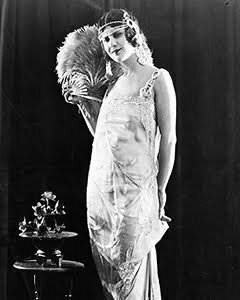 Another popular accessory that women wore at the time were headbands. These bands had beadwork and feathers on it which made them something right out a movie. Women with longer and shorter hair wore these bands, which looked grand! Another popular hair accessory was the gem tiaras and headpiece. Accessories could not get more Gatsby-themed than this!
1920's Evening Bags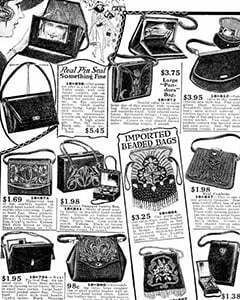 The 1920s is a time when statement handbags really took off. By statement bags, we mean that these bags were smaller in size and were entirely made with bead-work, precious stones, and were pieces of art you carried in your hands. These bags also had a fringe style that became quite popular during the time. Fringes were often made with cloth, mostly satin or velvet, or perhaps be made with beaded work.
Different tribal patterns also became popular during this time, with Asian handwork shown on bags with pops of color. Apart from that, pearl statement bags were also a fan-favorite. These bags had shorter metal handles, similar to a cuff or a single gold chain — all styles which looked classy and bold with the different dresses in style at the time.
1920s Shrugs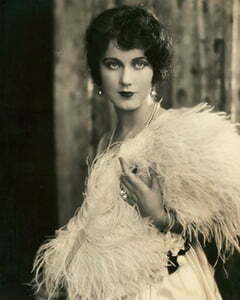 The 1920s is the era when off-shoulder dresses and tops were very recently in fashion. However, at parties, women required wraps or shrugs to throw over their shoulders to keep them warm throughout the night. Wraps were made of different materials. Many women preferred wraps made with animal fur- though such wraps would not be popular in modern times due to animal rights activism. However, there were many other popular materials like silk, satin, crepe, crushed silk, and cotton. The wraps would either be plain or would have gorgeous patterns with a fringe lining. The shrugs would also showcase Asian patterns with hand-beaded work to given a tribal look. Many women were seen carrying shrugs to parties and chilly night out- which made them a statement item in the 1920s.
Stocking Was A Classic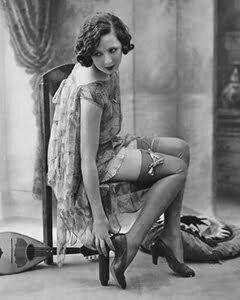 Stocking is not a very recent creation. Black and nude stocking have been around far too long! People wore dark or black stockings, which were a bold fashion accessory, after which nude or skin-colored stockings became popular. Even silk stocking was a popular material back then. It had different gorgeous patterns on them with geometric designs as well as Asian dragons or butterflies. Apart from nude and black- this the era when pastel colors were popular as well. This is when pastel pink, blue, green, silver, or white stockings. Women often rolled down their stockings right below the knee, to show rebellious behavior.