Call it blocking the sun or a gracious extension of the Victorian era, women in the Roaring 20s did not leave their houses without putting on a hat or headwear first. From cloche hats to bonnets and turbans, there was plentiful of amazing choices available that would go with their tons of outfits all year round. You can pick any of these hats to nail your 1920s style. Have a look.
Learn about 1920s women's fashion here.
Cavalier & Bi-Corn Hats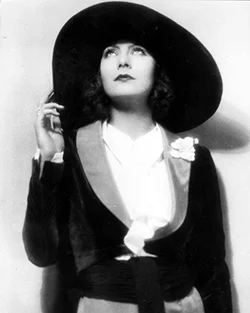 The enormous hat fashion from the previous decade prevailed only for some time in the 1920s until the feather tapestry was banned and fashion designers came up with the Cavalier hats. Inspired by the movie, The Three Musketeers, these hats were crafted seasonally from either straw or velvet. Although the leading ladies of the movie wore Cavalier hats that had three horns, the Bi-corn hat style that followed suit gained much more popularity. Folded up only on two pointed sides, the Bi-corn hats often had a bow, tassel, ribbon, feather, or jewel dangling low on one side.
Turbans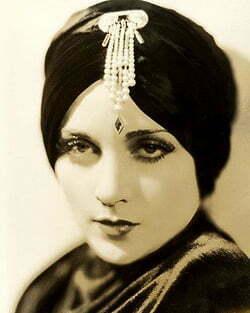 Turbans were another fashionable pick for men and women in the 1920s. The turban headwear became so trendy that people would even wear it to formal evening parties and gatherings, decorated with brooches and jewels. Although merely a cloth wrapped around the head, fashion architects crafted turbans in fascinating styles that would cover the whole or half of the head and yet look utterly glamorous.
Women would often make a turban out of a headscarf, wrapping it horizontally around the head or down to their hair length. They come with jewels fastened or fancy decoration, which at times would be detachable to serve for either purpose. Paired with gloves and costume jewelry such as the pearl necklace, turban hats would do wonders with any of the 1920s dresses.
Cloche Hats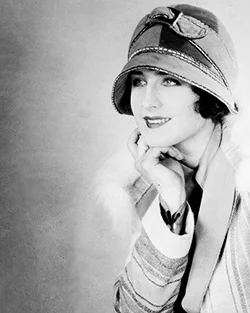 They arrived in the year 1924 and dominated the headwear for almost a decade. The Cloche hats were one-of-a-kind; these had an apology for a brim, reached low on the brows, and fitted snugly on the skull that women had to have a bob haircut. The low hat-line made it difficult to see far ahead, so women would march chin up and effortlessly create an aura of feminine arrogance that conformed to that era.
These were worn for everyday use and were still able to fill the need for a more proper headwear. The increasing fame for Cloche hats amounted to an increase in their versatility – people would put on a cloche hat for formalwear and find it best suited. Their snug style, bow crown, and delicate embroidery were sufficient as it was which consequently birthed the idea to expand the Cloche collection. The hats started to emerge with longer brims, and the space for variation expanded.
Sporty Beret Hats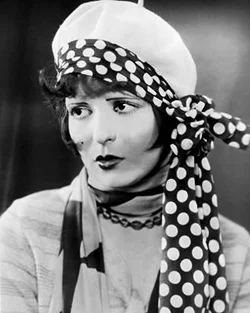 These prevailed from the previous decades, enjoying the sporty look with a floppy style. The fabric would weigh down at one side with minimum additions, and the beret hats were the perfect go-to-headgear for outdoors, sweaters, plaid skirts, and horseback riding. The later years transformed the sporty beret hats into chic French berets which prevailed for many years the following suit.
Contrary to the limited collection of hats composed today, fashion designers had a colossal of ideas in that era. Eyes stealing tantalizing looks, with long/short hair hidden under a hat were a provocative sight to see and thus added on dramatically to the docility of the women. It now gets easier to understand why women from that era are still symbolized for their submissiveness and ravishing femininity.