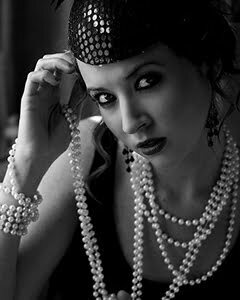 The Roaring Twenties are back. Jazz age-inspired style has hit the catwalks and is now popular as a result of period dramas and the fact that we are now exactly a century later from this age of glamour and parties. Aside from glitzy fashion style, jewelry and other accessories also rose significantly in popularity has been a rare thing at the time of the war.
Everyone had been affected by the war and now that it was ended and this was a time to celebrate, dull working styles gave way to brightly colored and amazingly decorated outfits as well as statement jewelry pieces designed to grab attention and jazz up the outfits and especially the eveningwear. Jewelry in the 1920s fashion was therefore all about the sparkle and intricate designs or motifs. Swarovski crystals, beads, and rhinestones were commonly used in making jewelry because these gave them plenty of sparkles.
Art-Deco-inspired jewelry such as brooches on fur collars, or on cloche hats was popular. Long continuous strands of pearls or beads were also popular and often knotted at the sternum sometimes with tasseled ends. Wide cuff bracelets, gem-studded bracelets, memory wire style bracelets, etc. were the adornment of choice for arms and biceps for the women. They jiggled and sounded while dancing and also sparkled in the light making them a great accompaniment for the cocktail dresses and the flapper dress.
For their eats, women adorned earrings that were an attraction in themselves. However, for daywear, small demure earrings were worn but when the evening and its accompanying all-night parties came, extravagant styles were brought out. Sometimes though due to the turbans, scarves, headbands, hats, and headdresses as well as the short bobbed hairstyle of the 20s women's fashion, the women eschewed earrings all together and relied on their neckpieces and arm jewelry.
Here are some of the more iconic jewelry of 1920s fashion: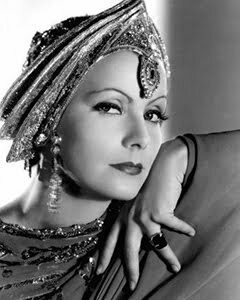 Long Pearl Necklaces. This is perhaps the most iconic of them all. While not all were worn along, it was popular to layer the necklaces in varying lengths. For the genuine pearl ones, these came in plain white while the fake pearl necklaces came in light pastel colors with pink green, and gray-blue colors being more popular with teenagers.
Long Beaded Necklaces. These also quite popular and came in red, black, green, and white colors. They were often contrasted against the outfit's color and were made of Bakelite and glass material making them quite affordable and hard to distinguish from real beads.
Drop Earrings. On nights out, women needed earrings that could be spotted and since they wore their hair in the bob style and often had headpiece that covered their ears, drop earrings became a favorite jewelry piece to draw attention to the neck. They were long-columned earrings with rhinestones or small diamonds at the bottom.
The popular filigree style of the casing around precious stones was not only used in drop earrings but also used in rings. The stones were rectangular, oval, or square shapes, and rings were often worn on ungloved hands.