Around the world, the love for some clothing styles never grows cold. Whenever you think a new style is on the verge of replacing it all, it comes back with earth-shattering force. That's the case with the 1950s fashion. Its timeliness allure remains one of its biggest attractions.
Without knowing it, you may have encountered aspects of the 1950s men's clothing that made it classic. You may not have been alive during that era. Despite that, you may not have realized that what you wear today would have made you popular back then.
Do you like wearing blouses and jeans? Are you incapable of leaving the house without wearing long, narrow skirts? Would you be ready to dash to the store to add a dirndl dress to your collection? If you answer yes to any of these questions, then you love 1950s women's fashion.
This article provides you with a superb, easy-to-understand guide. It informs you about the style that defined the 1950s. As you will see, that style was unique. It enabled men, women, and children to stand out regardless of the era they lived in. Be ready for an eye-popping walk through history!
What style did women prefer in the 50s?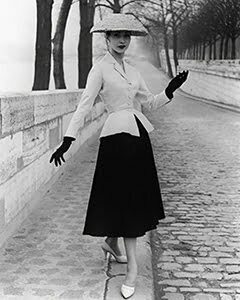 It's impossible to talk about the fashion trends of the 50s while ignoring the sexism that defined it so well. In all ways, it seems that gender stereotyping was quite common during that era. That could have been the result of the images and movies coming out of Hollywood.
Added to that is the emergence of a new style christened "New Look" by Christian Dior. It replaced the style of the 1940s that revolved around boxy and angular lines. The 1940s fashion was also replete with shapeless dresses. Outfits with padded shoulders were quite favored too.
Christian Dior's style emphasized the following:
Billowy skirts
Outfits with rounded shoulders
Clothes with receding waistlines
For the most part, Dior seemed to favor a look that highlights feminine curves. Fashion enthusiasts of the time fell in love with this look. Besides that, it's worth noting that Dior's creation wasn't the only one that women favored.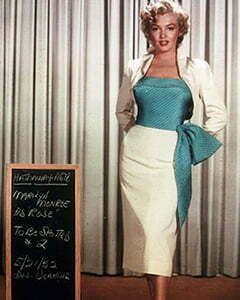 As stated above, Hollywood was growing more popular in the 1950s. Women movie lovers had a long list of female stars they looked up to and loved. One such celebrity was Marilyn Monroe. She wasn't only a sex icon. Instead, she excelled as the 1950s fashion icon.
In many ways, Monroe defined women's fashion in the 50s. Her style featured plenty of sensuality too. Other than Monroe, women of that era had other icons. They aped the style they saw in Grace Kelly, Audrey Hepburn, and Hubert Givenchy, among others.
As earlier stated, the popularity of slim dresses in the 50s is also unquestionable too. The love for flowing skirts had waned. In their place, long, lean dresses were the in-thing. Blouses were trendy also. On top of that, the preppy style emerged as a powerful fashion statement. It included the following:
Sweaters
Cardigans
Cable knits
Checkered suits
What style did men prefer in the 1950s?
What about the features of men's fashion in the 1950s? Once again, you would have to revisit the issue of Hollywood's popularity. That's the best way to understand characteristics that defined men's clothing style in the 50s.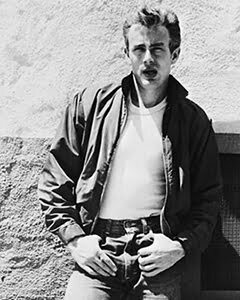 In this regard, most men loved their silver screen idols. Actors such as Marlon Brandon and James Dean captured the imagination of most men. These legends helped popularize a style that required wearing the following:
Classic white t-shirts
Jeans
Leather jackets
What was outstanding about that style? For starters, most teenagers loved it for its simplicity. Other than that, those who wore it loved the 'coolness' of it all. The style made men look cool. It also offered them a chance to create the perfect casual look.
But, the 1950s wasn't only full of teenagers and young men. That era also had a vast number of business executives and employees who wanted to look stunning. Such individuals opted to the grey flannel suit. With it, they all felt part of the gang!
It's worth stating that the flannel suit came in other colors too apart from grey. These included:
Black
Dark brown
Light brown
Dark blue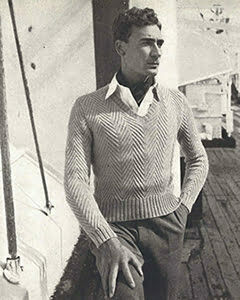 What is your opinion of tight-knit sweaters? Like everyone else in 2020, there is a chance that you love sweaters as much. In the 50s, the general conclusion was that they were scandalous. That's because they highlighted unseen features. Additionally, they revealed too much of the underlying curves and others.
Elvis Presley rocked the world of music in the 1950s. Besides that, he also excelled as a fashion icon. Because of his style, it became trendy to wear and walk around in a regular t-shirt. Presley inspired men to experiment with different styles. Most of them loved trying different:
Layers
Patterns
Bright colors
Cultural Influence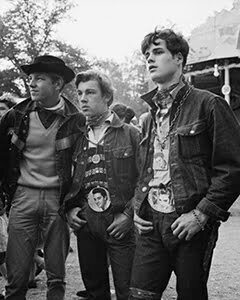 In talking about the 1950s fashion, special mention has to go to the elegance and glamour of it all. To reiterate, rock 'n Roll was a huge influence. Apart from that, boogie-woogie also had an impact on the kind of attire and accessories of the time.
Teenagers were quite many during that era. They had their preferences on the choice of clothes, shoes, and jewelry. At the time, economic gains were quite significant. That created affluent dressing. Most styles reeked of freedom too.
Consumerism was a reality too. Because of that, it influenced the 50s men's clothing style. Since the war years were over, most people preferred a style that stood for independence. Hardships and rationing were no longer the staples of life.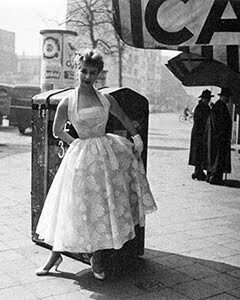 Now, it was all about freedom and affluence. Furthermore, the 1950s women's fashion was full of fun and femininity. The love for flattering clothes shot through the roof too. Poodle skirts, bullet bras, and saddle shoes were quite famous for the way they flattered the body.
Most styles represented the reservation and conservatism of the 1940s. It also offered a glimpse into the fun and quirky style that would come to define the 1960s fashion. You can go back to that era's style by choosing clothes that are glamorous, free, chic, and structured.