How Music from the 50s Influence the Fashion
Rock and Roll's music was greatly influenced first by the activities of the 40s, but it fully began in the 50s. Rock 50s Fashion won the people's favor. While some believe it as a fusion of country music and rhythm and blues, others believe it stemmed from black culture.
Most people believe rock and roll first became mainstream through the music of the Dominoes, the Spaniels, and some disc jockeys like Allen Freed of Cleveland, Ohio, William Allen of WLAC.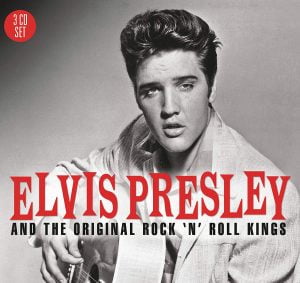 Nashville, Tennessee, and Dewey Phillips of Memphis Tennessee. These individuals were among the first to bring rock n roll to the media long before we had the faces of rock and roll today.
In the mid-50s, precisely 1954, Elvis Presley came into rock and roll history and since then, his voice and face have been the major descriptions of rock and roll in history. He was believed to sound like a black man who infused country hillbilly style and rhythm and blues into his music to create the perfect rock and roll music of the time.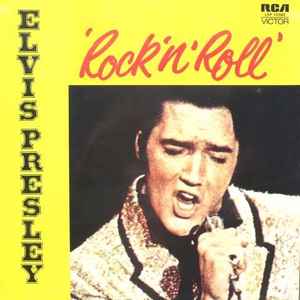 Presley's style was a means through which black and white styles were merged to create music. Rock and roll at the time were synonymous with a sexual tune and Elvis, a handsome young white man, had the sex appeal to match the music. He worked with different producers and his music helped bring black talents like Little Richard, Chuck Berry, Fats Domino, and Bo Diddley into the rock and roll category where they were able to thrive.
There were other white rock and roll musicians like Buddy Holly, Jerry Lee Lewis, and Eddie Cochran who all made amazing rock and roll music at the time. One major characteristic among all these artists, asides from their genre and sex appeal, was their appeal to teenagers.
At the time, rock and roll music was not supported by parents, was detested by religious groups, and was disliked by the government. At first, this did nothing to stop or slow down the growth of the genre. Movies like 'The Wild One' in 1953, starring Marlon Brando, and 'Rebel without a Cause' in 1955, starring James Dean all helped fuel the appeal to young people and the trend of rock and roll trend among young people within and outside America.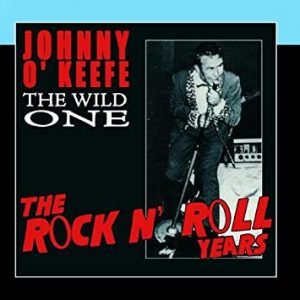 By the end of the 50s, rock and roll music took a short break as Elvis Presley was inducted into the army, Little Richards had converted to gospel music and Holly died in a plane crash. This break came after efforts had been made to water down the lyrics of Little Richards and new groups with softer, more acceptable tunes, like Franky Avalon and Fabian, had been formed.
Returning in the 60s, rock and roll had experienced a major shift from what it was to a more sophisticated version. Towards the mid-60s and onwards, it began to be known as simply rock and not rock and roll as Phil Specter and Beach Boys took it up in a different approach.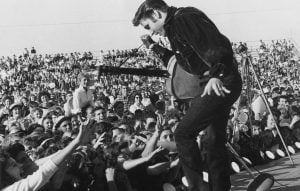 As music and movies began to experience the evolution of rock and roll, so did the fashion industry. Rock music came with a style that was disliked by most adults in society; it was seen as a rebellious fashion choice and a style that reflected bad morals in youth.
Before the advent of rock and roll, fashion and music had a sparing connection. Elvis Presley in his good looks, style, and charisma began a trend in fashion that has influenced the music genre and fashion for centuries. The major people influenced by rock and roll were teenagers and at the time teenagers began to have their own will and their own money.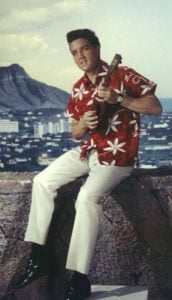 This meant that teenagers could buy their music and buy the clothes that their favorite artists wore, or clothes that resembled what these artists wore. Clothing had a new meaning from this time onwards. No longer was it just an attire of convenience, luxury, or wealth, but it became a statement of who you
are, what you like and what music you prefer or what part of the society you wish to belong to.
Towards the end of the 50s, Elvis's influence in music began to reduce, but his fashion influence outlived him. Rock and roll style which included at the time; body-hugging shirts, denim, and short skirts for girls was a result of Elvis' influence. The rock and roll style also began to make it okay for males to wear pink with Elvis being the pioneer of creativity. He made Hawaiian shirt designs popular and infused the idea in teens that it was okay for them to have a different style of dressing from their parents.
The Beetles took over the 60s, creating a new style of black suits. Their influence also had a period of highs and lows, after which rock and roll fashion became more countercultural.