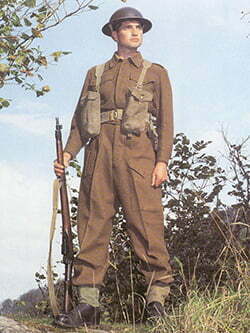 Cargo pants or combat pants were originally derived from the military. Although it was welcomed as a fashion trend in the 1990s, it was created for intense military outdoor activities and adequate storage for soldiers. It is, however, still functional to date, although it serves more as a leading fashion trend.
They are a pair of functional trousers with standard front pockets but distinguished with large square-shaped patch pockets located usually at the lower thigh, on each side of each pant leg. Based on its function of accommodation, the cargo pockets are usually pleated and held secure with a Velcro, snap, or button. Some cargo pants also had secret pockets hidden within legs.
The cut loose pants are designed to permit free movement of the hip and the knee. They are usually made from special materials that are hard-worn, cotton synthetic, and quick to dry. Very wide belt holes are also a major characteristic of these battle dresses. Felled stitches were in their production for additional strength and durability.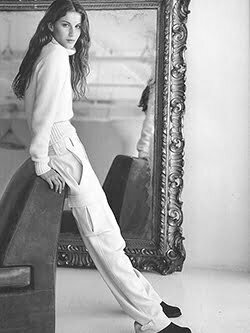 Cargo pants were originally worn by British military personnel in 1938. They formed part of their Battle Dress Uniforms. It was initially designed with one pocket on the side and another on the hip. World War II, however, prompted its use in the United States of America in the 1940s. They were then used to hold maps and other items. Whereas, in order to accommodate and easily access ammunitions, side pockets were originally only on paratroopers' uniform. They were however kept in use by the military, but then, the pockets had to be larger as the troops were required to wear a more increased amount of gears.
Its introduction into the fashion world, however, came in the 1990s, where there was an inrush of cargo pants in the fashion scene. They were debuted by urban hip-hop performers. Afterward, it became a common trend for civilians and was rocked by everyone although with some variations. There were cargo pants for men and cargo pants for women. Cargo pants for women came in softer fabrics and colors and diverse embellishments with Ralph Lauren leading the first evolution of silk made cargo pants in 1998 as part of his innovative runway. Later on, cargo pockets were seen on shirts, jeans, skirts, and shorts.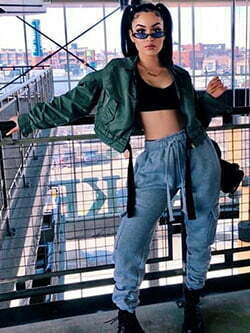 As cargo pants evolved, some designers saw the need to do away with any fabric below the knee while saving the utility of the oversized pockets. Hence, they were shortened and turned to knee-length cargo shorts. Amazingly, detachable cargo pants also erupted. They were designed in such a way that they could easily be converted to shorts depending on what the wearer preferred.
The highly innovative but fashionable EMT cargo pants also came up. This type featured at least 6 pockets on either one or both sides of the pant. Each pocket also had a secret pocket fastened above the cargo pocket. The EMT sure made more convenient spaces for carrying of items. Moreover, slimmer versions arose although still possessing large pockets.
Cargo pants are still functional today even though they serve more as fashionable clothing and detailing for both genders. They are found everywhere including most civil uniforms such as men and women military uniforms, police uniforms, and medical scrubs, which are still made with cargo pockets on the pants. Even though they may not be as trendy as they were in the 1990s, there's still no shortage in the buying of cargo pants. They are presently more appealing as they are made available in really nice color combinations. They are also patterned in different ways to suit any and every body type.
Cargo pants have style, function, and comfort to offer. It's just everything a perfect garment should be.