The 1920s also known as the roaring twenties was one of the periods when fashion was at its peak. People in this period appreciated fashion as it showed in their creative way of dressing. During this period, jewelry was designed to go with the reigning fashion styles. For example, the typical flapper girl wore pearls to go with her flapper dress.
Although most 1920s Jewelry designers were famous for their works way before that period, some Jewelry designers emerged during this period and were well known for their various jewelry designs. The following are the top ten famous jewelry designers that were the rave in the 1920s.
Gerard Sandoz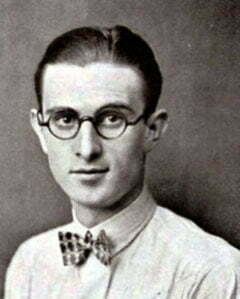 "Today, a piece of jewelry, inspired directly by our contemporary aesthetic, must be simple, severe and constructed without superfluous ornament". These were the words of Gerard Sandoz on his jewelry designs during the 1920s fashion. Sandoz hailed from a long line generation of jewelers as it was from clockwork the family delved into designing jewelry.
Gerard Sandoz was a top jeweler of the 1920s jewelry designers and he was well known for his bold and geometric designs thereby being one of the fore-frontiers of Art Deco designs.
Sandoz, who was also an artist, infused his artistic styles into his jewelry designs. His pieces were clear, bold, had strong shapes and volumes. He also used different colors of metals pairing them with cool gems like lapis lazuli, coral, hematite, and onyx.
Jean Dunand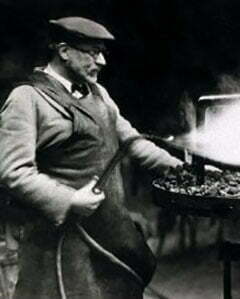 Jean Dunand was well known for his use of lacquerware. He used lacquerware for many things including vases, portraits, furniture, and most important jewelry.
Dunand was also one of the designers that brought in Art Deco designs. His creative designs of jewelry especially with lacquerware made him a must-have in the 1920s. Josephine Baker wore his lacquer-designed wide cuff bracelet and circular neck collars which were designed with black, yellow, and red colors thereby making the Dunand jewelry famous.
Boucheron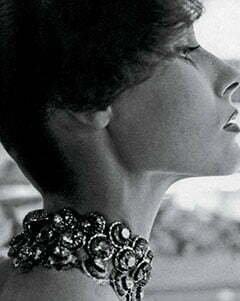 The 1925 Paris Exposition des Arts Décoratifs et Industriels saw one of the best made pieces by Boucheron. The jewelry set which was designed to fit the reigning Art Deco designs of the 1920s was set to make the gemstones be geometrically arranged to complement the diamonds which were set to encircle the colorful gemstones which were rubies, sapphires, and emeralds.
Trifari Jewelry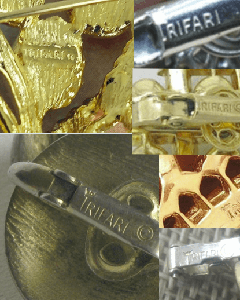 Trifari Jewelry, owned by Gustavo Trifari, an Italian designer and Carl Fishel with Leo Krussman, was a brand that was established in 1925 to cater to the Hollywood stars. They started with making jewelry for the actors which put their brand into the limelight.
This brand is among our top ten jewelry designers for their keen eye to custom jewelry as this was a rave during the 1920s.
Elsa Schiaparelli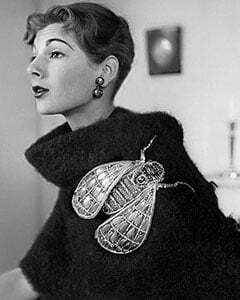 Elsa Schiaparelli established her shop during the 1920s in Paris. She was well-known for her costume jewelry designs. Her designs were different from other 1920s fashion designers as she focused on designing jewelry of intricate designs. Her jewelry designs took the form of astrological motifs, natural motifs, and other jaw-dropping styles.
Miriam Haskell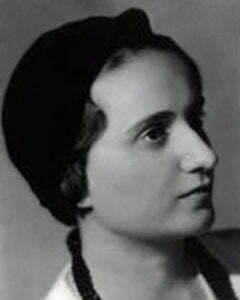 This American designer, Miriam Haskell, is in the top ten jewelry designers for her affordable and beautiful costume jewelry. She designed jewelry that was affordable to the 1920s women. She had a creative partner, Frank Hess who assisted in the birthing of colorful designs of costume jewelry. Hollywood stars also wore her designs.
 Coco Chanel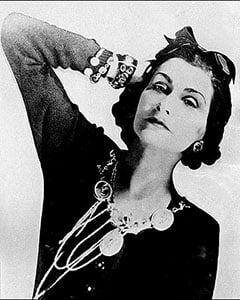 Chanel was one of the well-known designers of the 1920s. Her Maltese cross cuffs were one of her best pieces of this period. Coco was one of the  1920s jewelry designers to make costume jewelry a must-have in the 1920s. Her boldness with how she pairs her works gave her an edge over some other designers. She's one of the most respected designers.
Buccellati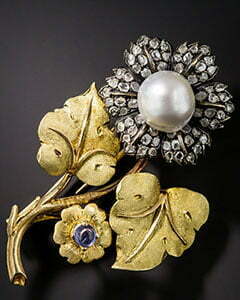 Mario Buccellati acquired the family jewelry company and renamed it "Buccellati" in 1919. Buccellati began his jewelry exhibitions and garnered wealthy clients from all over. He was given the name, "The Prince of Goldsmiths" as he was patronized by far and wide thereby opening branches all over the continent.
Walter Lampl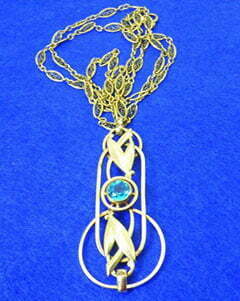 Walter Lampl in 1921, established his jewelry company which he was selling wholesale and named Lampl's jewelry. He employed two designers to make jewelry designs. Lampl's jewelry was known for gemstones that are semi-precious and set in gold fill or sterling.
Napier
Napier Jewelry was known for its simple costume jewelry. They dabbled in Art Deco designs and brought in classy and elegant jewelry designs. The company was well-known for its branding "Napier" to their jewelry.