The 30s were a decade of mixed fortunes for fashion in general, but children's fashion was particularly hit as many parents had to juggle between food and clothing. Families back then had an average of more than 4 kids which made it expensive to buy regularly buy outfits for all. Mothers had to improvise a lot, making homemade clothes from sewing patterns taken from mail-order catalogs or borrowed from neighbors. This was also the decade of rising Hollywood glamour with silver screen stars who became adored for their sense of fashion. Children stars like Shirley Temple influenced fashion trends in 1930s children's clothes. Fashion trends remained vibrant despite the hard economic times.
Clothes for girls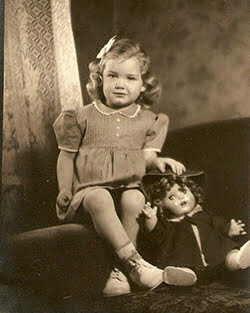 Girls clothing continued to mirror that of adult women. Girls' dresses were knee length with a natural waist but came with more decorations and embellishments including piping, ruffles, and embroidery. The material was typically patterned or in solid color. Younger girls' dresses were shorter, reaching above the knee, with high sleeves and puffed waists.
Hollywood child star Shirley Temple made a debut in 1934 and became an instant fashion icon for fashion for girls under eight years. Her hair was done in golden ringlets, and her dresses were short and playful. She was featured in a Sears Roebuck edition in 1935 showcasing party dresses, shift dresses, coats, and other children's garments. Her party dresses inspired a trend for formal children's wear, while the collared and smocked shift dresses were a big daytime trend. Her fashion sense continued to influence children's fashion long after the 30s.
Boys' clothing depended on their age, and largely carried over from the 20s in the early years of the decade; younger boys wore a one-piece button-down with attached shorts. They also wore separate cotton or corduroy shirts and shorts with a sweater. Formal events including church service called for boys to wear little suits.
Older boys wore longer shorts reaching below the knee also called knickers or knickerbockers in the early 30s, but the look was gradually replaced with separate button-down shirts and shorts in bright colors. Boys over 13 years started wearing like their fathers wearing wool and flannel suits for formal events, and long cotton pants and collared shirts for daytime informal wear. Pre-teen boys also wore suspenders.
Clothing for young children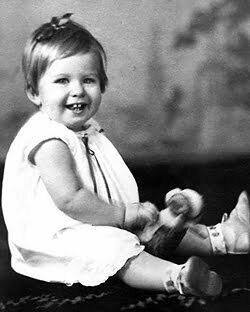 Fashion for children under 2 years remained unchanged with one-piece gowns for both girls and boys. The overalls legs ballooned out in the 30s with more variety in checks, stripes, and seersucker. Sailor style suits were popular for children under 7 years, in all white topped with sailor-style caps.
Homemade outfits were very common in the 30s as women coped with the hard-economic times. Fashion magazines and mail-order catalogs often carried sewing patterns for both men and women, which mothers took and miniaturized for their children. In the US, sack clothes were made from repurposed grocery sacks.  This DIY spirit continued even as the economic times eased. Children continued occasionally wearing some homemade items to complement store-bought items.