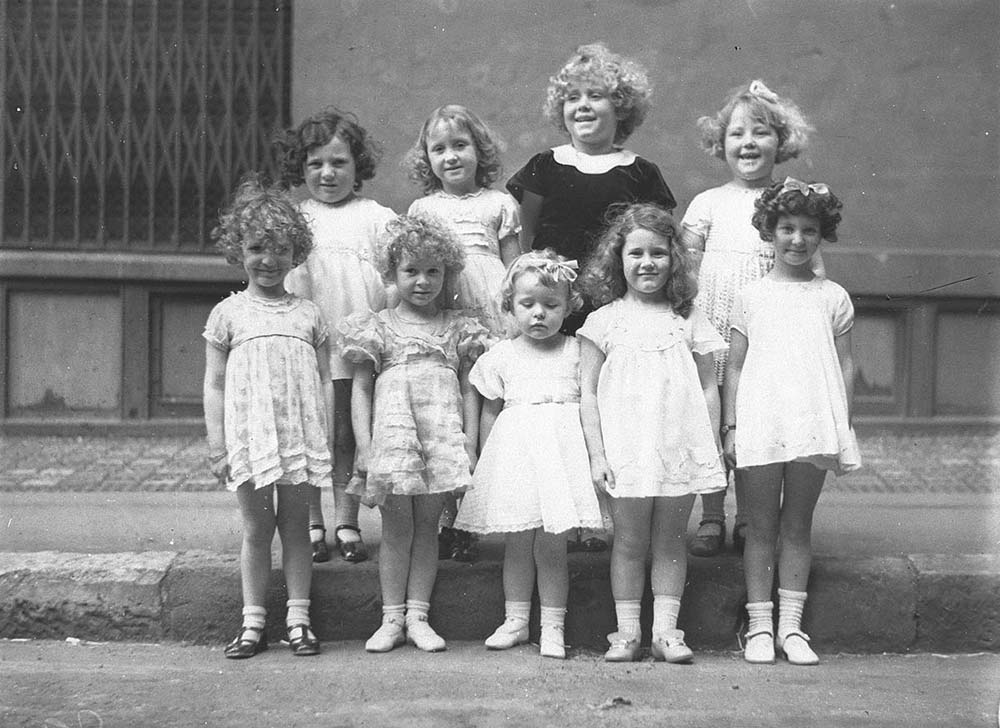 Children's fashion, much like everything else in the 30s was badly affected by the depression of the early 30s. although these hard times lead to a lot of innovation like the 'make-do' dresses mothers made for their little girls from empty flour bags, it leads to other changes in clothing.
Children's clothing in the 30s fashion was much like in the 20s fashion, save for the depression causing a number of minor economical changes brought about by the scarcity of fabrics. Mothers made do with handmade attires, causing the use of wool to increase and new knitting patterns to emerge to help families stay in fashion. Flour producers, haven found out that their bags were being used my underprivileged homes for clothing made the effort in printing beautiful patterns on their bags to help families, although broke, to have a wardrobe lift.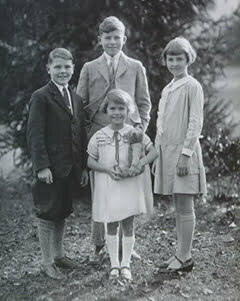 Although clothing became less style-conscious and more of a necessity, certain fashion patterns had to remain for children's clothing. In the 30s, a lot of children had to leave school in order to assist in the home front, but those who remained in school wore their typical home wears to school.
The typical 30s little girl wore knee-length dresses, with peter pan collars, colorful fabric in flower designs, check or other designs, their dresses had ruffles,  embroideries, and piping, sleeves were puffed and waists were high. Younger girls wore much shorter dresses than older girls.
Young boys dressing war also largely determined by their age as younger boys were known to wear shorts while older boys wore trousers. Sailor suits were a popular trend for both boys and girls, but boys maintained the fashion much more than girls. Male children also wore corduroy shorts and cotton shirts, while older boys wore clothes that closely mimicked adult fashion.
Child Star Shirley Temple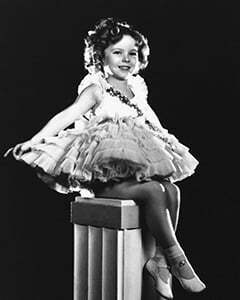 The child star of the decade, Shirley Temple is mentioned in every child fashion article as the major influence of child fashion.
Starting her career in the movie industry at 4 years in 1932, she made her debut in 1934 and only a year later in 1935, her short colorful dresses for very young girls began to take over the screens all over America.
She was considered a breath of fresh air during the heat of the depression with her comic presence in the film industry by her role as Vaughan Lee, her style, with her ringlets and girl dresses left a mark in the 1930s fashion history. Her dresses were short and playful, and she had a number of party dresses, coats, formal wear, and children's garments attributed to her.
Freddie Bartholomew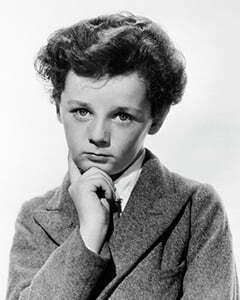 The second-highest-paid child actor of the 30s, made his debut at the age of 6 when he first moved to America and got his first role after making minor progress in England which was his original home until he moved to America permanently.
His impact on little boy fashion, although not mentioned as often, can be seen in his role in David Copperfield in 1935. His notable black hat, black and white checkered coat, signifying the resemblance between young boy fashion and adult fashion in the 30s.