The Influence on 1970s Fashion
The 70s was a decade of rebellion, freedom of expression, and exploration. The fashion of the day reflected the change taking place across the world. Fashion, in general, became more gender-neutral, and some fashion items were worn by both genders, like the trendy Swedish clogs that had both clogs for women and men.
Fashion in the 70s was greatly influenced by many external factors: Pop Music Influence, Movies and Television, inspiration around the world, and the need for people to make a personal statement.
Attitudes about peace and gender that had become radical in the 1960s became wildly held in the 70s, especially by the younger generation. There was a strong clamor for change and want for an end to the Vietnam War. Style then became a silent protest and reminder of the war; men wore green or camouflage jackets while women burnt their bras and moved from miniskirts to men's suits.
So many trends rocked the 70s, many of which include the bohemian style, peasant blouses, bell-bottom jeans, crochet dresses, etc. The hippie trend was also famous in the 70s, but that did not stop people from dressing up and showing off. Satin, off-shoulder dresses, jumpsuits, and lamè gowns, crop tops, and miniskirts were rage 70s fashion for women.
The 70s continues to be one of the most stylish eras of all time, and below, we will be looking through some of the 70s fashion icons that helped define the decade's style trends.
ELIZABETH TAYLOR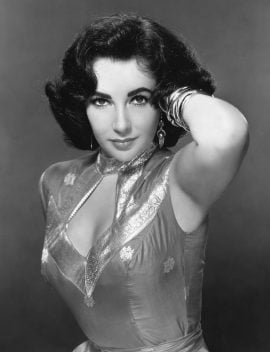 Elizabeth Taylor remains one of Hollywood's greatest style icons of the 70s. While her acting skills earned her some of the greatest honors in the entertainment industry, her taste in high-class fashion also became a part of her legacy.
Elizabeth Taylor had an affinity for the vintage 70s kaftan dress. She was spotted wearing the dress on numerous occasions, including her second wedding to Richard Burton in 1975. This helped the kaftan slowly gain popularity as an exotic form of loose-fitting dressing.
DEBBIE HARRY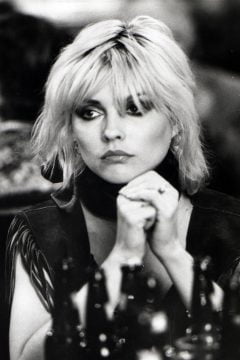 Debbie Harry became a style icon to teenage girls in the 70s as they loved her groovy style and copied her looks worldwide. Debbie was famous for her iconic 70s disco style. When her "Blondie's Heart of Glass" burst into the airwaves in 1979, a whole army of girls started emulating her style. Her style comprised of red lips, quirky maxi dresses, mussed hair, and leopard prints.
DIANE VON FURSTENBERG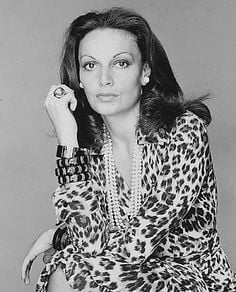 Diane lived a full fashion fairy tale. She got married to Prince Ergon of Furstenberg in 1969 and launched her fashion label in 1970. Her fashion label was responsible for creating the 70s vintage wrap dress, which graces the wardrobe of most girls till today.
She's regarded as one of the most iconic figures of the 70s fashion scene and worked alongside famous celebs like Anna Wintour at America Vogue. Despite her marriage to the royal family, she decided that she would be successful and known for her own career, which she achieved.
LIZA MINNELLI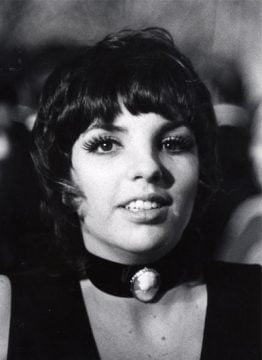 Liza Minnelli was a star in her own right, stepping away from the shadow of her mother, Judy Garland. The spotlight fell on Minnelli in 1972 with the launch of Cabaret, where she played the character of ballsy yet vulnerable Sally Bowles.
The theatrical make-up and dramatic bob she rocked in the film became her style signatures. Her looks ranged from sweet and natural catwalk styling to dramatic 70s vibes, which earned her a place to establish herself as a star in her own right.
BEVERLY JOHNSON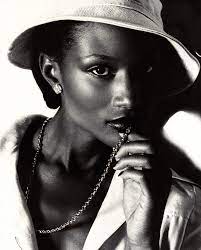 Beverly was one of the most famous black 70s icons. She changed the face of fashion forever in 1974 when she became the first black woman to grace the cover of American Vogue and repeated the triumph the following year with the French edition of Elle Magazine.
She's considered as one of the breakthroughs that put black models on the map of fashion. Her appearance in America Vogue changed the beauty ideal in the US fashion industry, and by 1975, every major magazine had begun using African-American models.
IMAN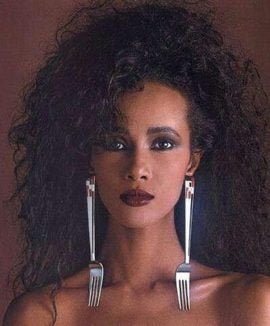 Another notable black fashion icon of the 70s was Iman Abdulmajid, a Somali-American fashion model, actress, and entrepreneur. Yves Saint Laurent once described her as his dream woman.
Iman served as muse for many prominent designers, Calvin Klein, Gianni, Versace, Donna Karan, and Issey Mickey. She had her first shoot with Vogue in 1976.
BIANCA JAGGER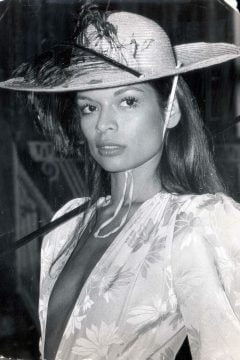 Bianca is known for her fashion style throughout the 70s and for creating a name for herself in the fashion scene. The outfit that earned her a place in fashion history was the white suit by Saville Row tailor Tommy Nutter, which she wore to marry her Rolling stone in 1971. She's the ex-wife of famous music icon Mick Jagger, and she did not only wear fashion but lived it at Studio 54 and was friends with top designers, the likes of Yves Saint Laurent and Halston.
STEVIE NICKS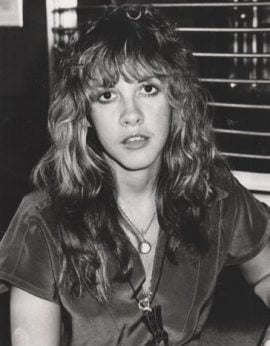 Stevie Nicks was known for her 70s fashion uniform; flares, denim, fringed shawls, and suede boots. Stevie went for boho vibes that painted the picture of youth, fun, and heartbreak.
She had a penchant for psychedelic prints and flamboyant silhouettes and dished out an overall conservative look. She once quoted in a 2008 interview, "I am a modest woman."
CATHERINE DENEUVE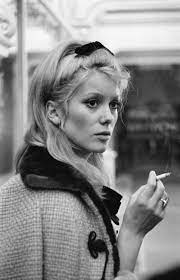 Although Catherin Deneuve had most of her breakout roles in the 60s when she started in the movies Repulsion and Belle du hour, her fame continued to rise in the 70s, earning her a place as one of the top icons of the decade.
She became the face of Channel No. 5 in the late 70s and famously caused sales of the fragrance to go through the roofs in the United States. Catherine is also linked to the famous designer of the 70s, Yves Saint Laurent, for whom she served as Muse and Mannequin for many years.
JANE FONDA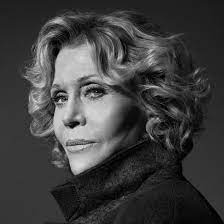 Jane achieved stardom in the 70s after her starring role in the cult hit Barbarella. Her signature style includes high necklines and pussybow blouses, which she saw through the 70s with her fashion creed intact.