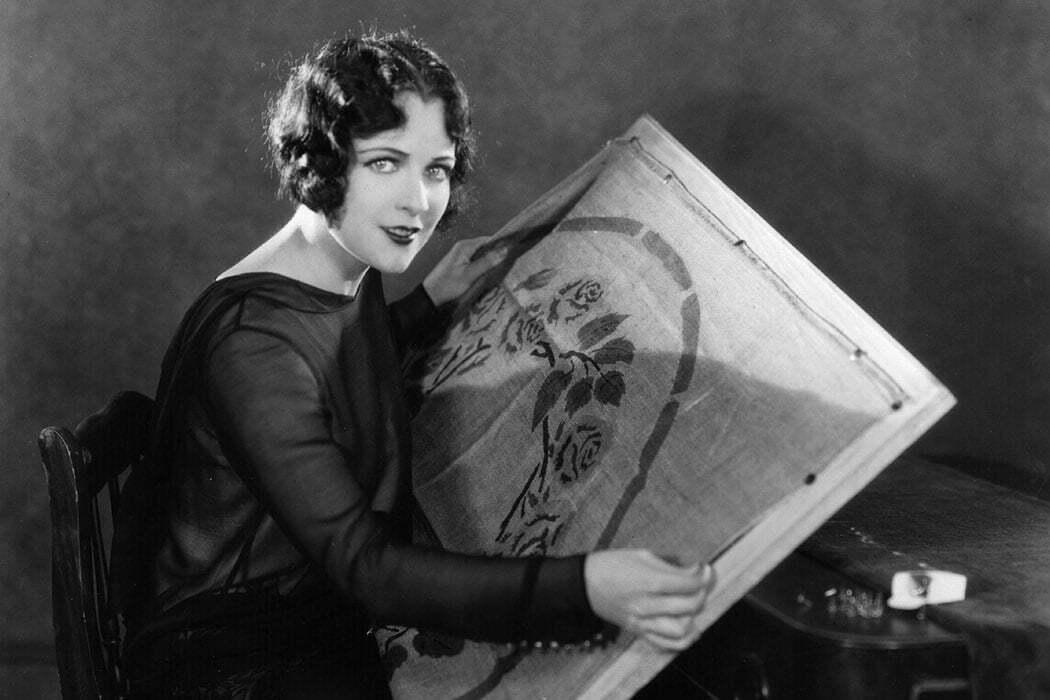 It is safe to say that the 1920s women's fashion was bold and beautiful. Dresses for women had evolved from the modest and restrictive Victorian Era, and women were finally letting their hair out!
Famous for Jazz, music, and parties, the 1920s was a fun time to be alive in. Women were fighting for their political, economic, and social rights. These rights included the liberty to wear their desired clothes and walk on the streets with confidence.
The Dress Revolution Of The 1920s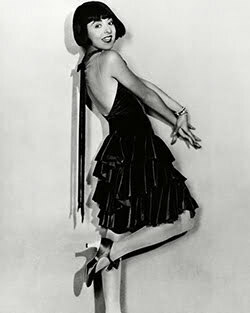 The 1920s saw a huge dressing revolution for both men and women. Women completely revamped their wardrobes and threw the patriarchy out! From clothes to shoes to hats and other accessories, women were going all out and being super creative. Sequins, beads, flappers, low-cut dresses, and bright colors were only some of the changes that were made to female clothing.
The 1920s dress was very different from the dresses of the Victorian Era. Women would often wear longer dresses with monotone colors before the 1920s. But they soon decided they had enough and changed their fashion choices completely in the 1920s.
Popular Black Dresses In The 1920s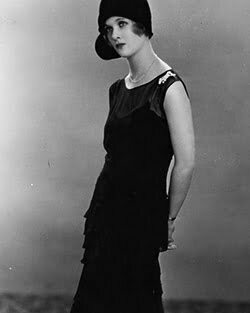 The black dress was extremely popular during the 1920s because it was a formal dress. Women also loved this color because having fun and being confident was never associated with the color black before. Women would only wear black to funerals and on sad days before the 1920s. Some of the popular black dress designs include the following styles.
1. The Little Black Dress
Created by Coco Chanel, this dress was perfect for a seductress. It had a sultry, low-cut hem and clung to women's bodies beautifully. Women could wear this at semi-formal events and casual parties with friends. This was also a great dress for date night. The Little black dress is still a favorite among confident, young women even today.
2. Sequined Black dresses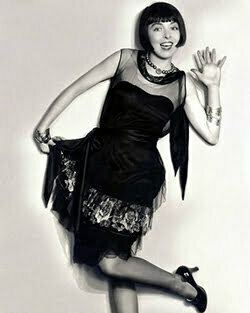 Black dresses with sequins on them were also very popular during the 1920s. Usually, women would wear sequined black dresses to formal parties and gatherings. These dresses were loose above the waist and would clinch at the waist giving a stylish and formal look to the dress. The sequins would add glamour to the dress and make it look cute and shiny. Women in the 1920s were not afraid to be a little extra, and black dresses were often completely covered in sequins.
3. Black Fringe and Flapper dresses
Black dresses with short fringes at the hem were very popular during the 1920s. Women loved how the fringes completely transformed the black dress. They made the dress look fun and semi-formal at the same time!
A black flapper dress or a black Gatsby dress was very popular for parties. These dresses were made of materials such as lace and chiffon and were delicate and beautiful. Gatsby dresses in the 1920s were worn by women at formal gatherings. This is why they were usually accompanied by shawls, hand-fans, and other accessories.
White Dresses In The 1920s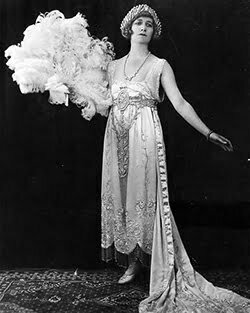 White was another classic and popular color in the 1920s. Women loved this color because it was not only simple but also elegant and beautiful. White-colored dresses were an absolute treat to look at and could be worn at any formal gatherings. They looked especially nice with matching white shoes (preferably heels) and a purse. The many different shades of white only added to the fun. Women had the option to choose between off-white, ivory, cream, etc. Each of these shades added a different elegant look to the dress.
1. White Gatsby Dress
Just like the black Gatsby dress, the white Gatsby dress was worn on formal occasions and was also very popular at weddings. Since these dresses would be made from lace, chiffon, and sometimes velvet, they were extremely stylish and comfortable. White Gatsby dresses had the option of having different kinds of sleeves or to go sleeveless altogether. This was a bold choice, but still, many women chose to have no sleeves on their white Gatsby dress.
2. White dress with sequins and beads
White dresses designed for formal or party-wear were often laden with all kinds of beads and sequins. Some popular colors they were paired with included silver and gold. White and gold look heavenly together and women in the 1920s thought so too!
Which one should you choose?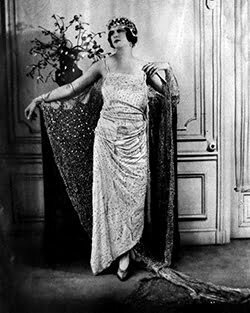 Both black and white are unique and elegant colors. They are also timeless classics that look great on everyone. You can choose either black or white, depending on your personal preference. Some people feel that white is a happier color and choose it over black. However, others feel that black has an unmatched elegance and should always be preferred over white. Whatever you choose, remember you're going to look like the elegant queen that you are!