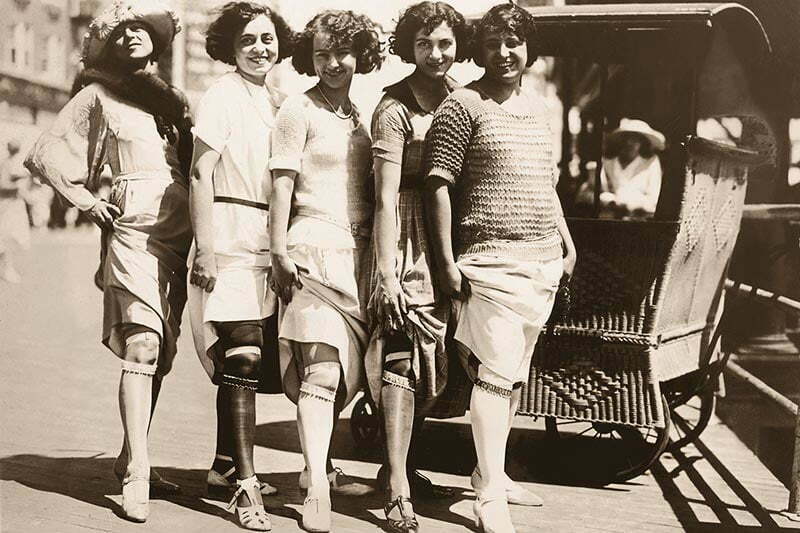 Here is your guide to the different styles of blouses and tops that were tailored made and paired with the popular trend of wearing 1920s skirts. Such styles were seen as casual wear on women of all ages.
Check out roaring 20s fashion here.
The Era Of Skirts!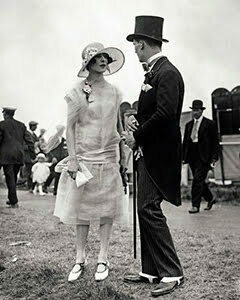 The 1920s was definitely an era when skirts became very popular. There were different flowy materials like chiffon, silk, and satin that were used to make different styles of skirts that changes the way women dressed in the 1920s. Women could get tailor-made woolen skirts, longer winter skirts, and flowy chiffon summer skirts. They came in all kinds of colors, styles, cuts, and were a gorgeous fashion piece from the era. However, what goes more interesting was how women paired different styles of blouses with these skirts. Let us just say they did get creative!
Different Types Of Blouses to Pair with a 1920s Skirt
1. Basic Chiffon Blouse with a Waist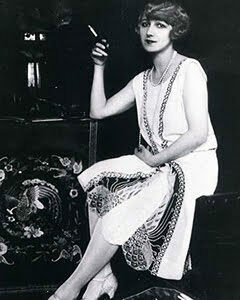 Pullovers were really a fashion necessity during that era. Women also chose to wear a waist on chiffon blouses to show off their waists. However, the 1920s waists had a unique touch to them. While they were made up of a stiffer material, they only had buttons on the back of the neck. This gave a very mock neck look, and what added to the grandeur was the side bow or flower. The neckline always had an intricate puffy piece of embroidery on the side, which added the perfect feminine touch.
Moreover, the waist usually tied and the lower bottom, which gave that sinched up shape some people liked on more flowy summer skirts. The waist was usually paired with long sleeves that were puffed up, with cuffs at the ends. This is also a time when bell-shaped sleeves came in style. People loved a class chiffon top with light summer sleeves. These basic blouses would look good with many different skirts and pants, which made them a staple in every women's closet.
2. Decorative Blouses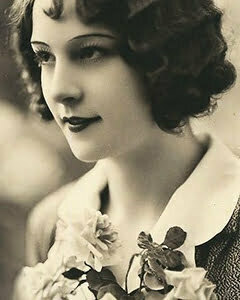 While basic blouses had their own charm, another popular style was a slightly more decorative blouse. They were made in a crisp white or perhaps the tan color that could be paired with many different colors. These blouses usually had a peter pan oversized collar, which gave it the perfect 1920's touch. The collars had a pointed finish which gave it that sharpened finish. This style really suited the lower necklines that were seen on torsos at the time.
At first, such blouses only came in plain basic colors, however, that started to change as more and more patterns started to appear on these decorative blouses. Patterns like geometric shapes, embroidery, Asian patterns, and color explosions started to introduce some zest in daily and casual wear as well.
This also the reason why these are referred to as decorative blouses. During the art deco era, all kinds of art were experiencing more color- which didn't take to long to travel to the fashion world.
3. Peasant Blouse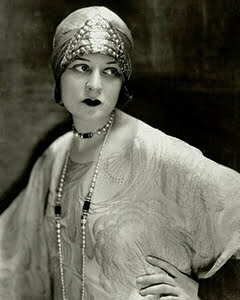 Peasant blouses are not at all what the name sounds like. These tops were much more popular during the summers as they took after a very famous Puerto Rican sundress. These tops were simple yet chic. It fashioned colorful embroidery on its sleeves, with the light cotton fabric making it light to wear, especially in hotter regions. In addition, the gorgeous touch to blouse was how it had a lace-up tie mechanism at the back. This accentuated curves as well as gave that polished look. Women made such blouses with both shorter and longer sleeves. This design also came back during the 70's boho trend! So now, you know where it originated from.
4. Sheer Crepe Blouses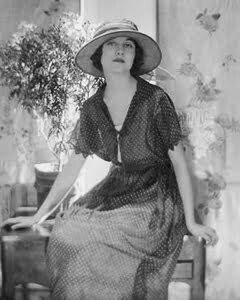 Sheer crepe blouses were also a classic item to pair with different styles of skirts. This kind of style hit the markets even more after vogue featured it on it's the front page. Sheer blouses obviously required sheer materials. They weren't as bright and colorful but had a fairly nice color range with pale greens and pastel blues.
Most of these blouses had thread embroidery, beads, lace, and different trimmings on its borders to add elegance as well as femininity. Sheer crepe blouses had both longer and shorter sleeves. The blouses with the shorter sleeves were known as the pixie blouse. They had a scooped neckline and a larger opening at the back. This boat neckline design paired very well with skirts.
5. Button-up Blouses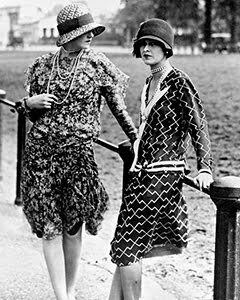 Button-up blouses on skirts were worn by many women who went out and wanted that professional touch. These basic blouses usually had a fringe, ruffles, or pin tucks. They fashioner much softer collars with a v neck design leading up to the buttons. They had a little more baggy silhouette, which is why it was considered to be much more modest as compared to other fashion items. Much lighter colors like pastel peach, pink, apricot, blue, green and black were statement colors for button-up blouses, so they can be paired with all kinds of skirts.