To look classic at all times, start by taking good care of your hair. You can do this easily with breathtaking vintage hairstyles no matter the length. As we know, vintage styles really never fade out of the world; these cute hairstyles just come back in better and more appealing ways.
Even though you may feel only those with long hair get to really enjoy vintage hairstyles, here is something to prove you wrong and help you rock your short hair with beautiful vintage styles. These short hairstyles are suitable for both formal occasions and casual looks.
1. Victory Roll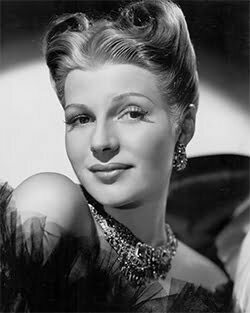 Fall in love with your short hair as you give the vintage victory rolls Updo a try. You could go for a twirling half victory roll, or more still, victory rolls with a shaved undercut style. A mirror, a brush, a comb, and some bobby pins are just everything you need. Also, making it all colorful is so not a bad idea. Why not feel the short hair retro elegance today?
2. Hollywood Waves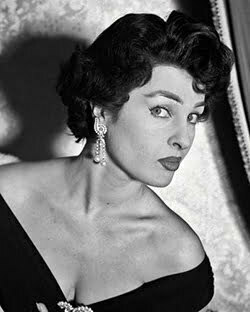 Looking classic is good business with the stunning Hollywood waves as your hairstyle. The look which gives you the ideal feminine beauty is a perfect way to rock an evening dress. Get the alluring look on your short to long bob length.
3. Pixie with a Hair Scarf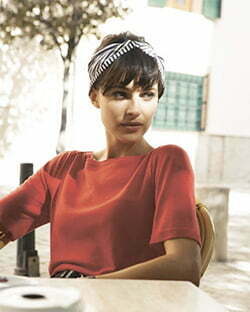 Vintage hairstyles also got hair scarf lovers covered. No matter how short your pixie cut may be, you can appear really cute in your pixie by simply wrapping a patterned hair scarf around, tied into a bow. Look younger and more beautiful with this cute hairstyle.
4. Finger Waves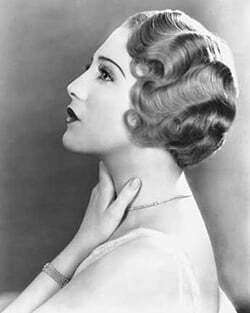 Get all eyes on you at a red carpet, with the vintage finger waves style. Make some lovely finger waves with your chin-length bob and small roll-ups. You can also add extra glam with a beautiful front fringe.
5. Faux Fringe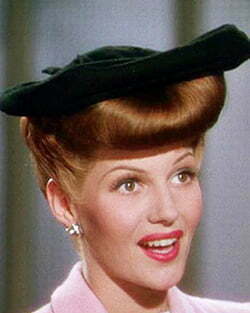 Never tried faux fringe? They are really appealing on short hairs. All you need to do is curl the front of your hair, and wrap your hair scarf around for a more vintage appearance.
6. Curly Girl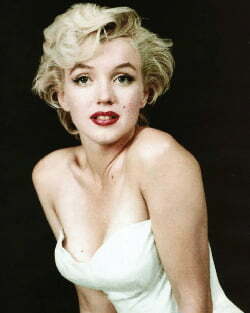 Making your short hair all curly using the Marilyn way will surely give you the chic look. All you need do is color your locks to platinum blonde and sweep your hair to the side using pin curls. The Marilyn curls is truly a vintage inspiration perfect for your short hair and one of the best ways to rock curly hair.
7. Pinned Back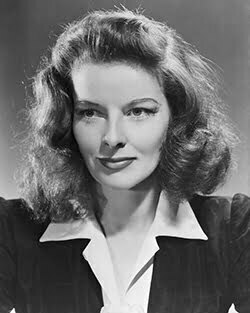 If you are looking for an easy to do vintage style for your short hair, this is for you. The 40s retro hairdo can be done by just styling half of your bob into a loose whirl and pinning it back. Simple right? You will definitely get your desired chic look.
8. Swept Bob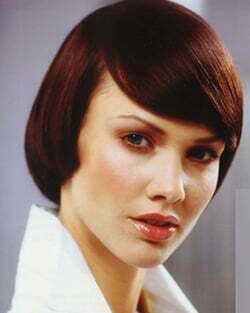 Another really simple way to look good in your short hair. You could go for the backswept bob, where all you need to do is sweep back your bob length hair. Or you could try the side-swept hair. Just create layers on your hair, make deep side partition and sweep your hair at sides. Whether it is swept to the back or the side, the vintage style is amazingly suitable for every occasion and perfect for any age.
9. Flapper Bob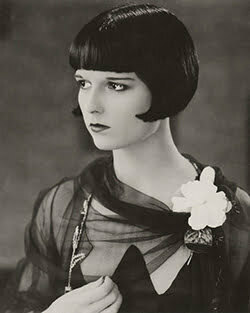 Feel elegant on your short hair with the iconic fancy flapper bob, with bangs. You can wear this red carpet staple with some choppy layers cut-in to add a bit of modernity. This unique look is suitable for different ages. Alright, go try this look!
10. Asymmetrical Split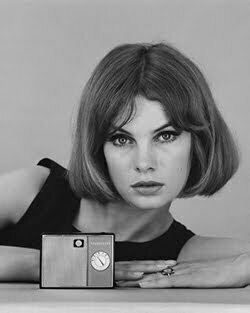 If your short hair is also wavy, this is most likely your lucky style. The ideal style is done by simply dividing your hair into 2 asymmetrical parts with one side longer than the other. That's just it! Such a distinction will definitely impress your viewers. You could go all blonde for a more vibrant look.
11. Messy Chignon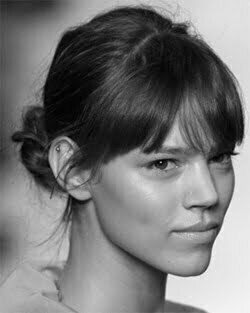 Although it may appear a little bit messy, your short hair can be used to produce a cute chignon. Get hold of some bobby pins and hair spray to hold the loose curls together, so you can achieve this eye-catching hairstyle. Don't forget to add some floral clips.
Isn't amazing how vintage styles blend into any type of short hair? Whenever you feel like relieving yourself of your long hair, you can pick a suitable vintage hairstyle and still look stunning always. Remember; adding colors add more glam. A list of perfect colors that can create a perfect harmony between your hair and skin color include; caramel, blonde, brown, gray or better still blend color tones together for a more interesting appearance.