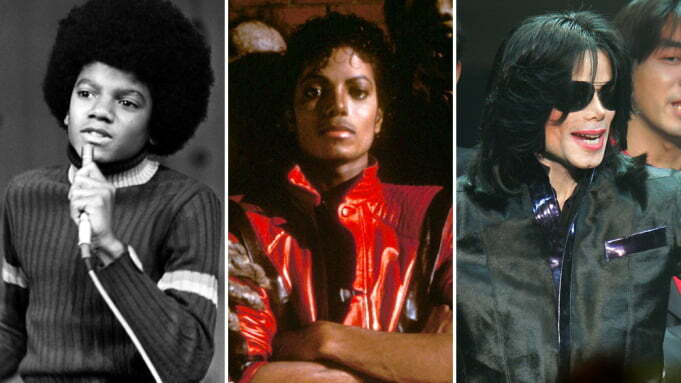 From his music to his memorable voice and his moves, to his hairstyles, his clothing, his shoes, his entire being, Michael Jackson was not a force to be reckoned with. In the 80s fashion world, he was called the King of Pop because that's exactly who he was, and still is in death.
From being the lead singer of the Jackson 5 in the mid-60s, he released his first album in the 80s and it held the record for the highest-selling record of all time with over 26 million copied sold worldwide.
His music was a combination of pop, jazz, rock, and soul. With his ability to hit very high notes, he made a name for himself and won the hearts of millions of people around the world. His music was far beyond that of his time, hence why decades later, his songs are still classic hits. His music videos were completely different from what the people of the 80s were used to. Whether he sang about real events or fictional love, he told stories with his videos, making them a constant fall back for inspiration until today.
He also made history with his dance moves. The moonwalk was his signature move, alongside his hip movements and 45 degree tilts. His stage performances were always, and still are, some of the best things to see on your tv screen.
Influence of Michael Jackson's Fashion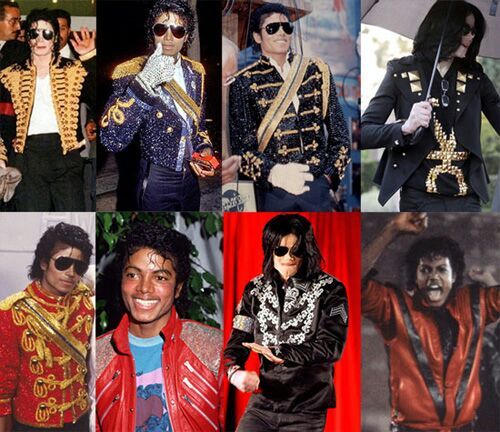 The King of Pop himself got his style inspiration from fahion icons like James Brown, Diana Ross, The Isley Brothers, Jackie Wilson, Sammie Davie, Jr., Gene Kelly and David Ruffin.
His fashion sense was unparalleled. His clothing was designed to perform twice as much as he did.
With his colorful military jackets that glittered, his thriller jacket still sells at about a 1.8million dollars at auctions to this day. He had his light bulb jacket that was engineered to come up in succession at various intervals; it had wires running up and down the sleeves and a battery, but still had a perfect fitting.
He combined his legendary jackets with sequin cropped pants, white socks and customized shoes that were designed to allow his 45 degrees bend during his performances. He sometimes wore gold platted shin guards for a more exciting stage look.
He always had a way of putting himself into his clothing style. He had a very eccentric personality that was very obvious in his clothing choices.
Influence of Michael Jackson's songs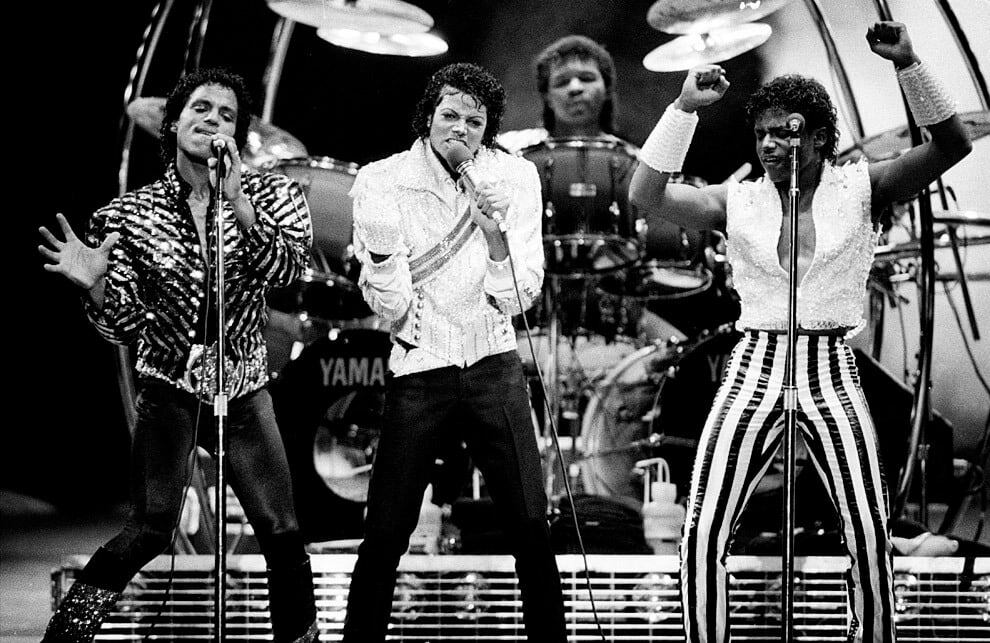 Michael had an iconic voice. He could easily hit high notes, his squeals and sounds were unquestionably new and remarkable.
He combined his music with some of the most impressive music videos the world had ever seen. From his thriller video to Smooth Criminal, he was able to tell stories and wow his viewers with the creativity in them.
His dance set him apart from every other artist at the time. He was an influence to the likes of Chris Brown of later years. His signature moonwalk has never been copied to perfection.