The 80s were marked by eye-catching, bold, and striking colors. The ladies who influenced the 80s fashion; Madonna, Tina Turner, Princess Diana, Cher, etc are still looked back on for fashion inspiration today.
Kids' fashion also evolved with the growth of adult fashion. With child stars like Lisa Bonett, Jodie Sweetin, Mary Kate, Ashley Olsen, Danicker Mckellar, and Alyssa Milano, among others, they created trends of color and class for girl children to adopt around the world.
Girls fashion had fascinating styles like;
80s Zebra prints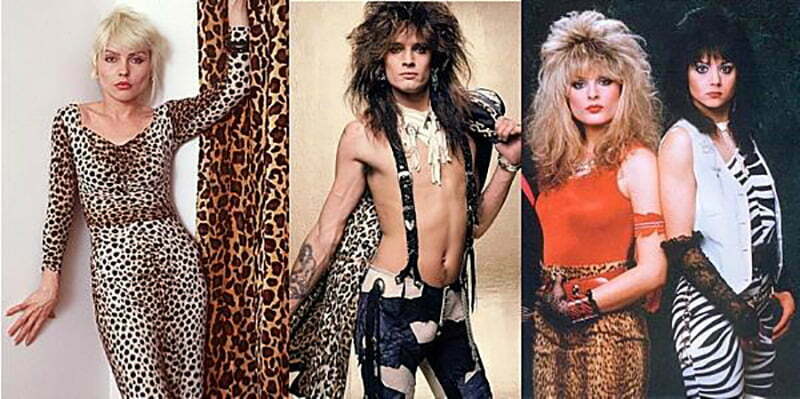 Black and white stripes tops and tights were a cute trend for little girls who matched them with colorful poof skirts and jackets.
Poof skirtsin 1980s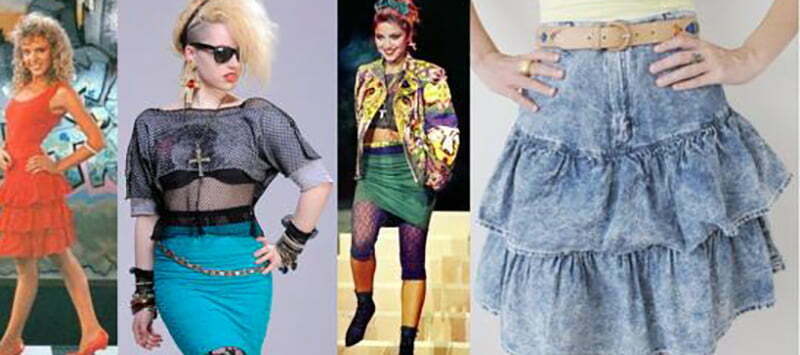 The Madonna influenced poof skirts were every little girl's dream. Whether they came in ballerina style tutus, with ruffles, bows, or extra poof, they were ad are still a comfortable wardrobe addition for little girls.
1980s Style Baggy top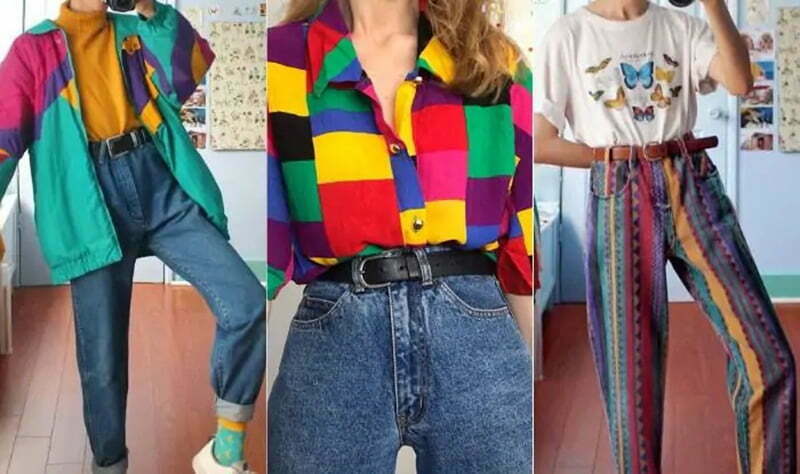 Baggy or oversize tops were cute on girls, especially when worn inside overalls. They could come in really bright colors like neon green or yellow and would fit perfectly in skirt or pant overalls.
1980s Denim overalls and pants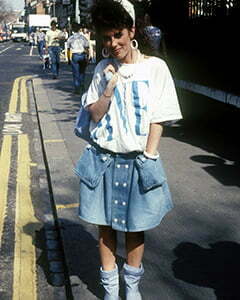 Denim never goes out of fashion. 80s kids combined denim with very colorful shirts and sneakers. Denim on denim, a combination of denim pants or skirts, and a denim shirt or jacket became a huge fashion trend in the 80s, and kids were not left out of that frenzy.
Velour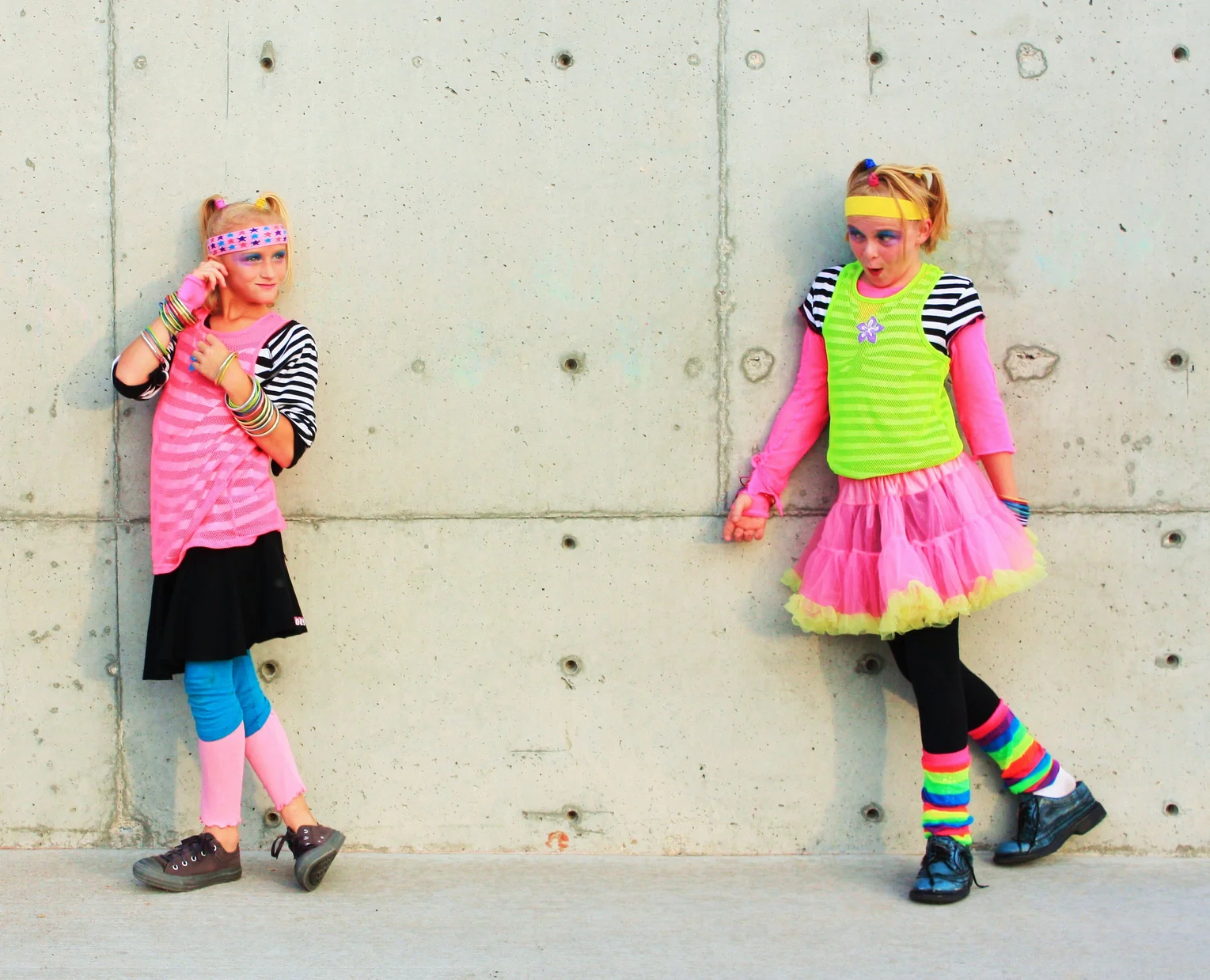 Colorful Velour tracksuits were popular in the 80s. They were sporty, comfortable, and cute on little girls, especially when worn with sneakers.
The color pink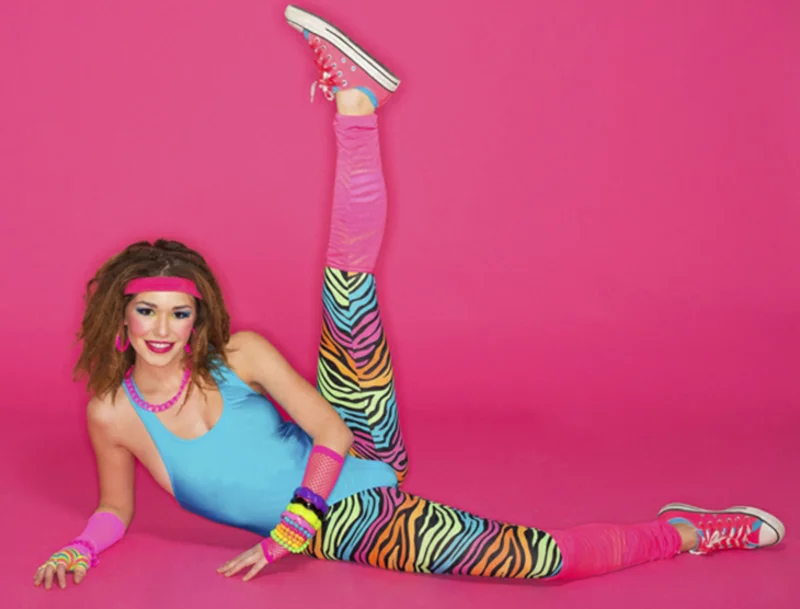 Pink became the color for girls in the 1940s when there was more segregation between children's genders. So, it only made sense that in the 80s every little girl had lots of pink colors lodged in her closet.
Guide for Dressing Popularly in School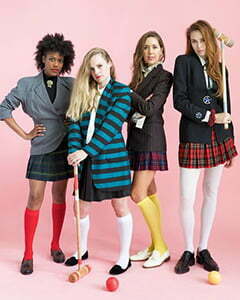 Getting as close as possible to the women's fashion sense of the 80s stars like; Madonna, Joan Jett, Debbie Harry, and Cyndi Lauder was bound to get you in front of the glam train. Popular kids could either have a gothic style like Joan, a colorful pinky style like Debbie Harry, a combination of what feels and looks amazing like Madonna, or a loud colorful exceptional look like Cyndi Lauder.
Regardless of the celebrity mimic, a few things were a must-have for the perfect popular kid:
Makeup: If you want to make it up the high school celebrity chain, you had to wear your makeup loud and colorful with catchy eye shadows and mascaras, bright foundations, and lipstick colors like red, orange, and purple.
Hair: Hair of the 80s was either; creative, colorful, wild, or classy. Popular kids had to have the most creative hairstyle. Doesn't have to be dyed yellow or red like Cyndi Lauder's but it had to get the attention.
Clothing: It could be a girlie all pink, or a dark gothic style, or simply wild and colorful. And of course denim. Denim was a choice trend that was never to be overlooked.