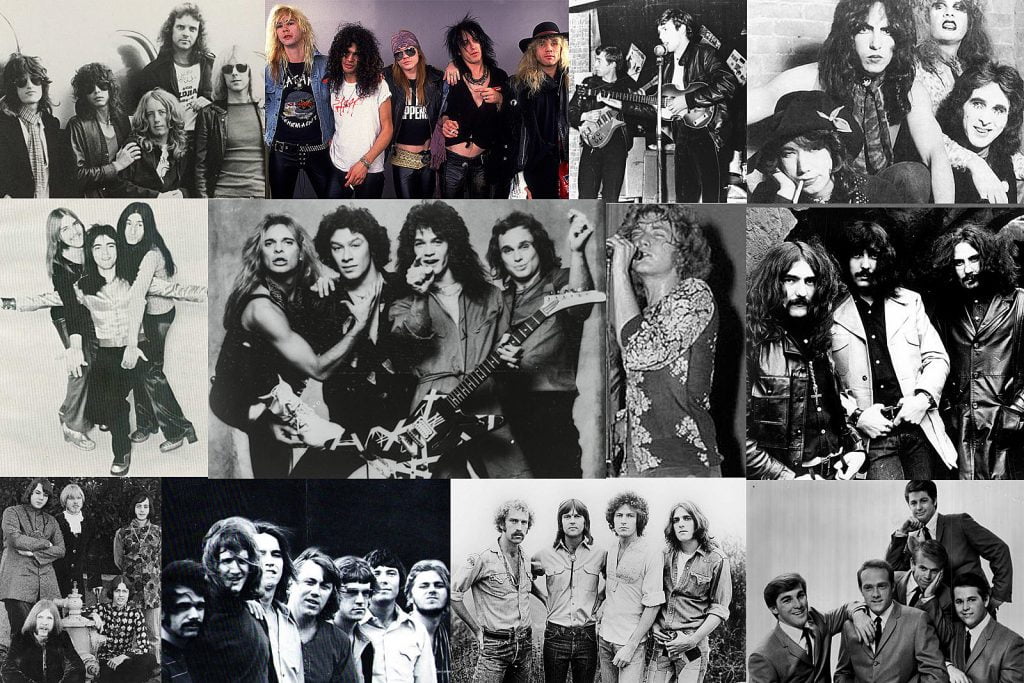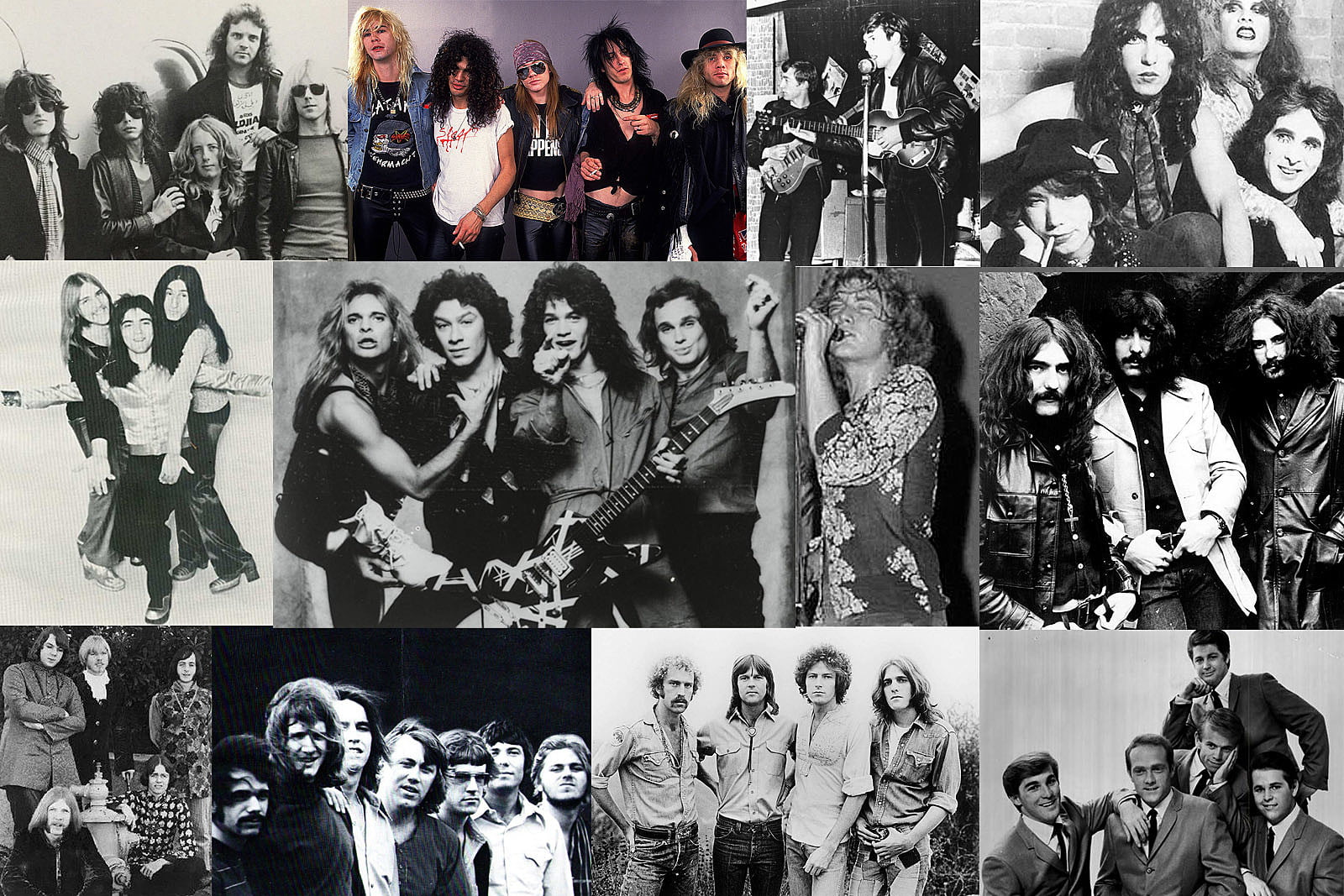 Dress like a rock star? Wear outrageous fashion styles? Turn on your edgiest attitude for the night? There are plenty of possibilities to work with.
If you're attending an 80s-themed party, you can dress like an 80s rock star, stock up on accessories, and add some iconic 1980s fashion elements. The 1980s were notorious for leading fashion trends, including black clothing sometimes embellished with neon colors, distinctive hairstyles, and lots of makeup. If you want to dress up as an 80s rock star, get ready to go wild.
The Evolution Of Rock Clothing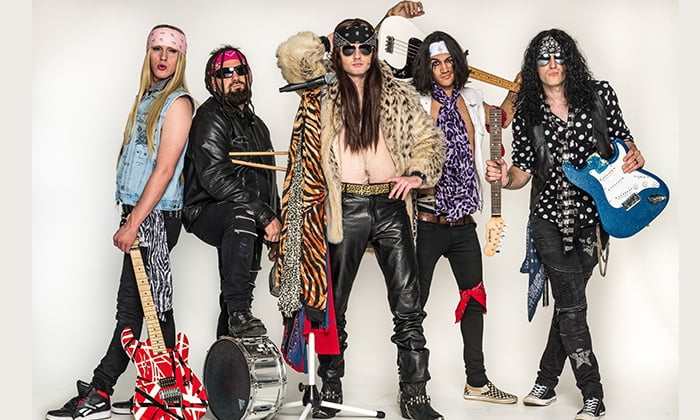 Before the famous rock star Elvis Presley, fashion and music were connected in as much as artists wore something during their performance. After him, youngers' wearing was influenced by rock stars. Without any doubt, Presley made music the primary channel for influencing fashion and defining youth identity. Rock n' roll in the 50s exploded into life at the same time as the concept of the teenager. Rock music has given great inspiration to the youth dressing from then on. You can find the 50s fashion that teens suddenly spent their time and money on music and the clothes that their icons wear. Rock stars then became the world's style influencers. From glam to mod to punk to metal to grunge, new music brought a new look. Punks rejected glam's sequins and platforms in battered leather and ripped jeans. And grunge rejected metal studs and leather in second-hand knitwear.
The Rock and Roll in the 50s – the Elvis youthquake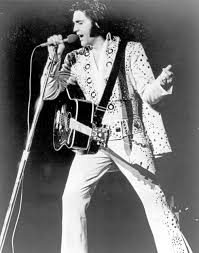 The 50s was the golden era when Elvis's youthquake struck. Elvis as a rock star had the most direct influence on the man's streetwear. Otherwise, Elvis starred in movies of the 60s, which also struck a style chord because of his some onscreen outfits. For example, the iconic hibiscus print shirt was worn in Blue Hawaii.
Rock from the 60s -the Beatles rock band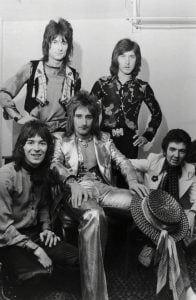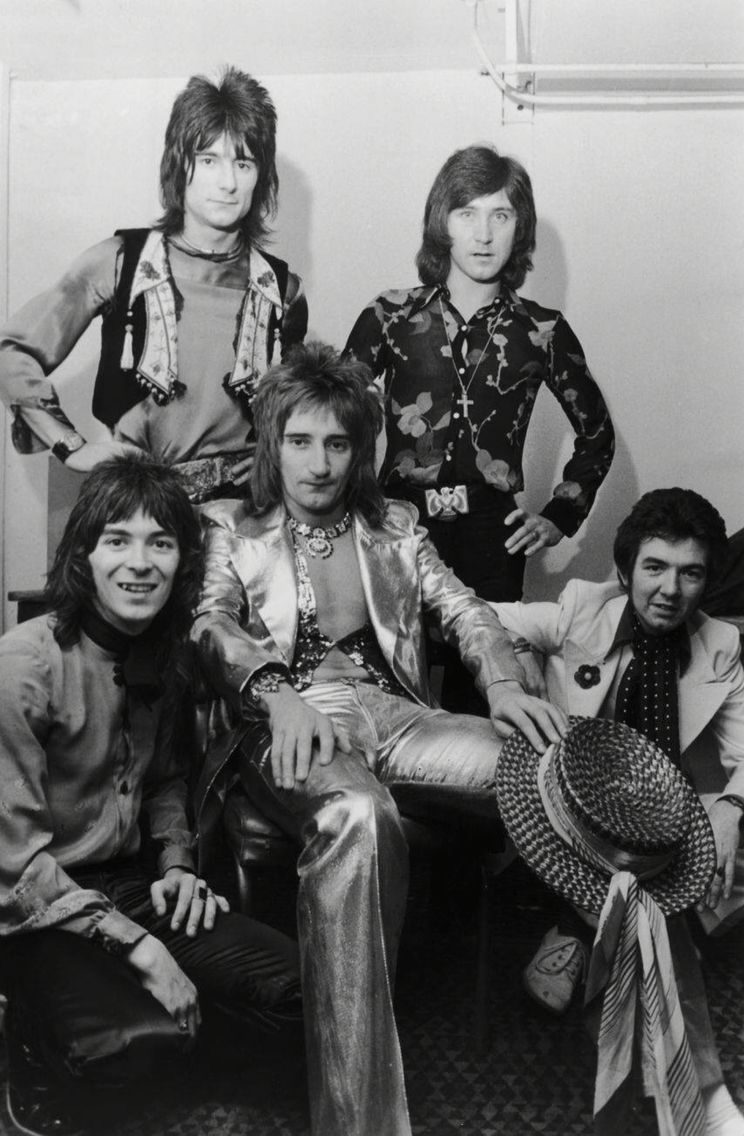 60s fashion was influence by music bands. The most famous band is the Beatles. Their fans got inspiration from the band, wearing Beatle boots, black suits, and bowl-like mop tops. 60s fashion also got counter-cultural. For instance, military uniforms were ripped-up and re-purposed as a statement against America's involvement in Vietnam. People back then also wore DIY gear like tie-dye shits and self-made jewelry. From the over-the-top glam of Bowie, Slade, and T.Rex, to the country-tinged southern rock of Lynyrd Skynyrd and Creedence Clearwater Revival, the sounds and the fashion style diverged. Those rock bands signaled their good-ole-boy backgrounds with the western shirts, leather vests, and the occasional cowboy hat.
Punk from the 70s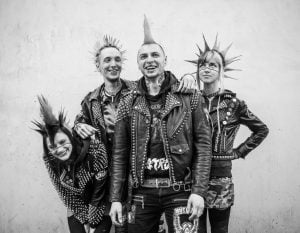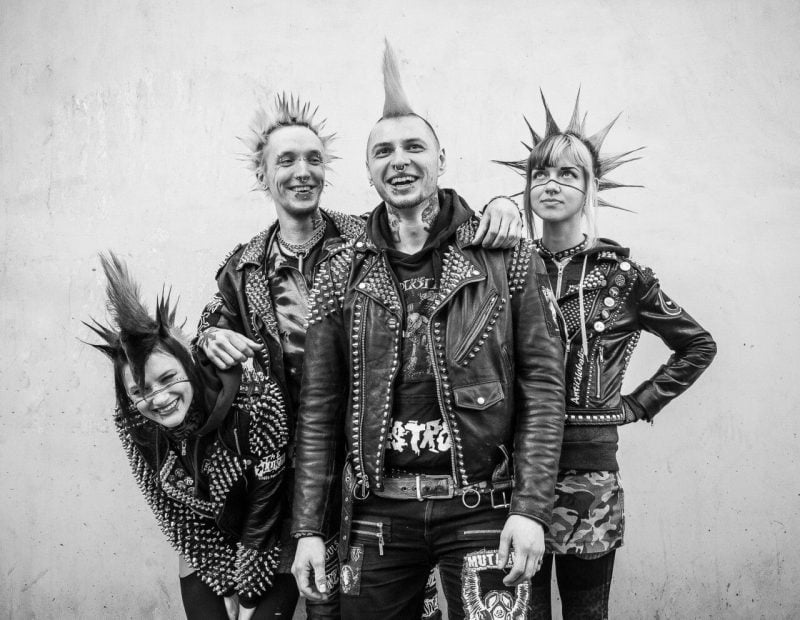 The punk-like bomb blew up how rock music sounded and how it looked. While the glam embraced spectacle, the punk was about authenticity. Obviously, the punk strove to make music democratic again. At that time, you could find battered jeans, bombproof Dr. Martens, and a leather jacket. All of those dressing made an influence on the endures today. From the look's originator, Vivienne Westwood and other designers inspired by her, though to Raf Simons's punk and post-punk fits, or Undercover's graphic tees. During the 80s, it could be seen pop bands nudge rock out of the mass-fashion conversation. During the 80s and 90s, and still today, rock fashion remains its trend on the global stage.
Ideas for Female Rock Star Costumes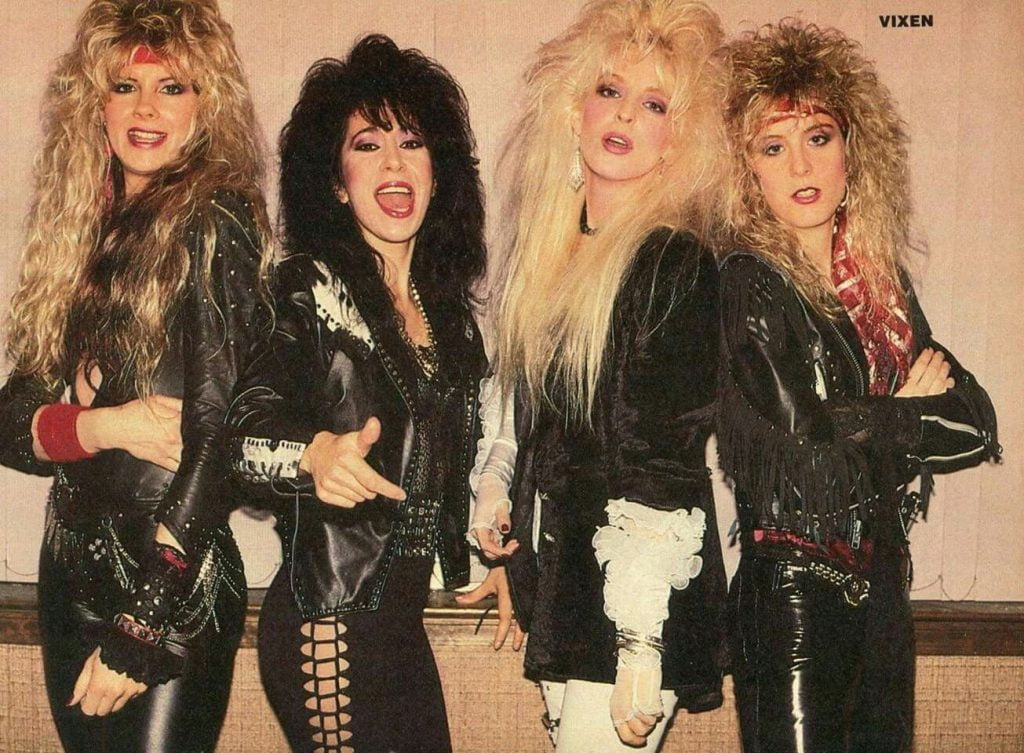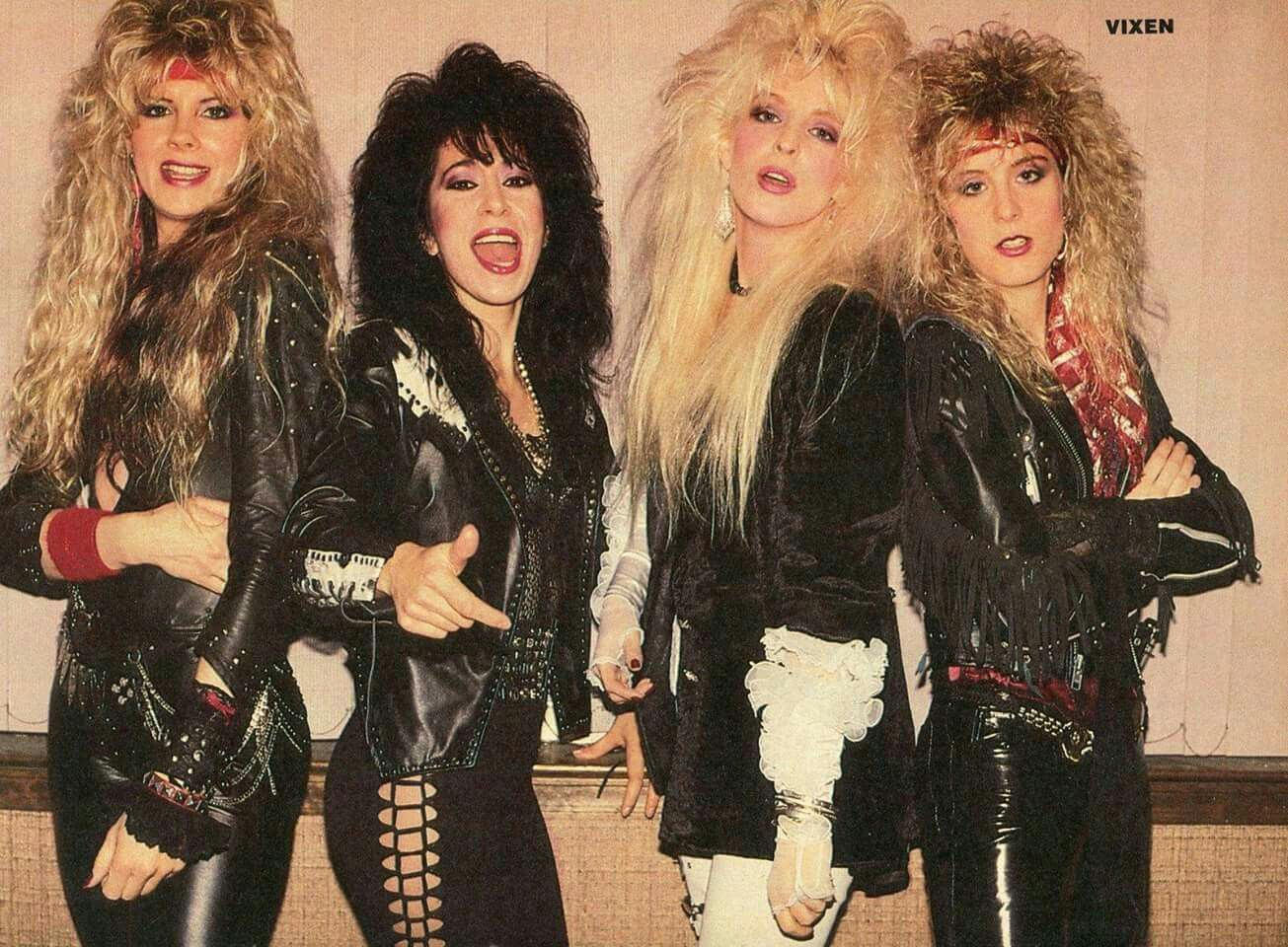 What will pop into your mind when thinking about a female rock star? As a female rock star, it's her responsibility to make herself the center of attention. Scream and stick her tongue out whenever she wants. Use her head regularly and a lot of stone hand gestures: clench her fist, index, and pinky fingers up. Feel free to play some heavier music. Yes, the kind of female rock star looks cool. Let's pay attention to the dressing.
Hairstyle of rockers
As you can see from the screen, all rock stars don't have normal hairstyles. Girls, go to purchase some temporary hair dye and go crazy with it. Choose bright colors, like electric pink, green or blue. Just style your hair as unique. As a matter of fact, short hair or long is okay, as female rock stars have been known to wear both short and long hair. Of course, you can use a wig as you like.
Clothes worn by rock stars
Black is the dominant color for female rock stars. Remember don't wear anything cute. Tight black jeans or leather pants are ideal, while a short skirt matches fishnet leggings and black boots. The top can be a black tank top or a short-sleeved T-shirt. Accessorize with bracelets, stud belts, large, chunky rings, necklaces, and bracelets. Wear dark or metallic colors to look more fashion-forward. If you don't already have a tattoo, you can also consider a fake tattoo, such as a transfer or a sleeve. Wear high heels as a woman rocker while boots and sneakers are appropriate footwear for the guys.
Ideas for guys to get Lenny Kravitz style of the 90s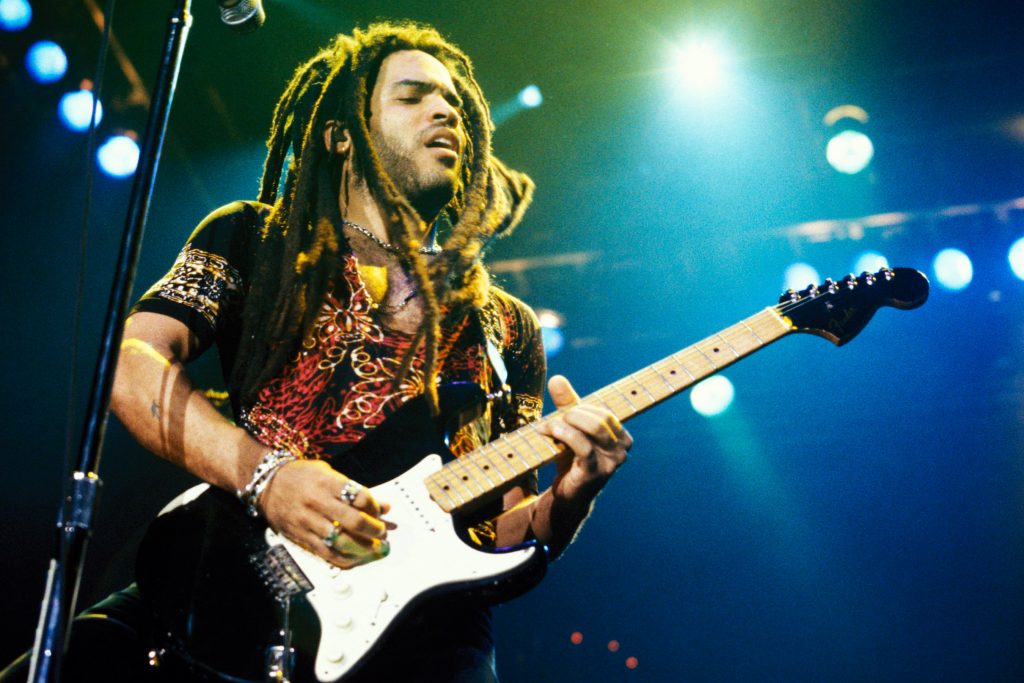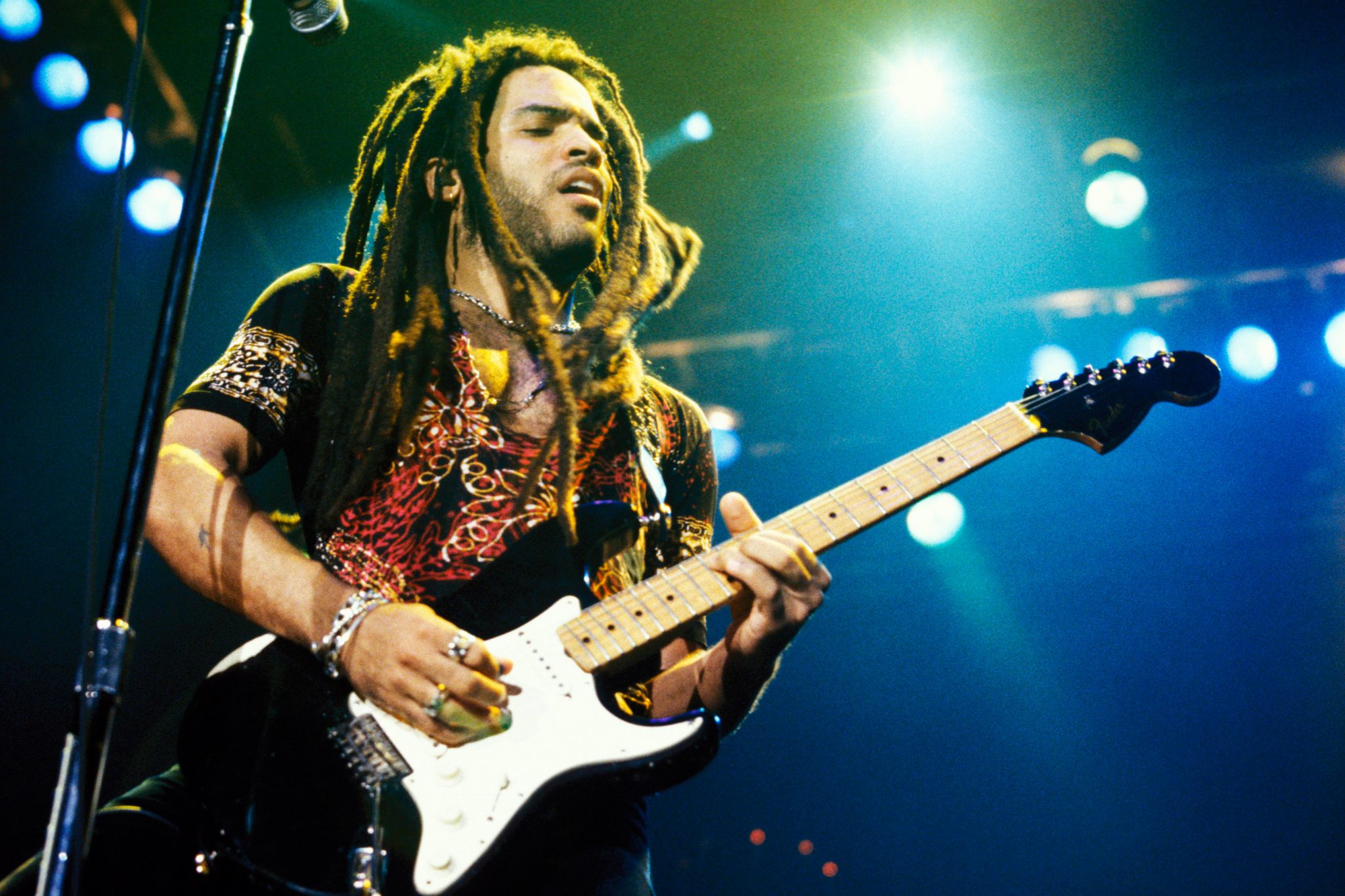 As a 'Madonna' in his own right, Lenny Kravitz has been reinventing himself since the 80s. Becoming a rocker himself, Kravitz won four Grammys, crowning him as one of the most influential rock musicians of the 90s.
Lenny Kravitz's style, like his music, has gone on a journey. Earlier, his beatings in his 60s had developed into a cowboy-loving rebellion, before a predilection for leather jackets trickled down his trousers and stayed that way. Today, Kravitz presents a mashup of the past in his varying shades of black. He even likes well-tailored pieces, mostly suits, paired with sleek rock suits that are always paired with sunglasses and killer boots. Mr. Kravitz decided to cut his hair after years of setbacks like dreadlocks, bobbed hair, and Afros. His relaxed hairstyle allowed him to play with the finer things in life — accessories. For Kravitz, that meant rings, necklaces, bracelets, and the trademark silver nose ring.
Thus all the guys who fancy the rock, you can refer to the Lenny Kravitz style.