The 80s saw high innovations in fashion with exciting designs by upcoming designers, who gave the established fashion houses a run for their money. High fashion became truly affordable with mainstream houses offering ready-to-wear luxury lines. People, especially young adults had more to spend on looking good. People also had mixed wardrobes with high fashion, street fashion, and casual wear for different occasions and events.
Vogue magazine played a big role in bringing high fashion to the masses. The Vogue Pattern magazine was highly desired by fashion fans. Sewing patterns from big names in the 1980s fashion could be found in the magazine. Anyone could look as glamorous as their favorite fashion icon if they wished. In the spirit of healthy competition, fashion designers did not mind democratizing fashion if they won fans. The good thing was that these patterns appeared ahead of the fashion season, meaning you could glam in the summer if you had managed to get your hands on the patterns for that year's fashion season.
Yves Saint Laurent-Vintage Vogue Designers in 1980s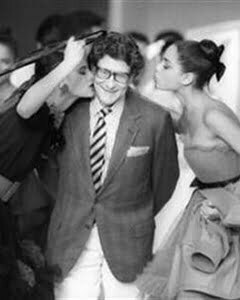 YSL was already a big name in the 70s and 80s. His 1979/80 Haute Couture was featured in the Vogue Pattern magazine as "an homage to Serge Diaghilev and his collaboration with Picasso". These were patterns 2406, 2407, and 2408. They appeared in the January 1980 edition and were big inspirations for the Fall/Winter 1979-80 Holiday season. This collection had the cubist inspirations of Picasso and blocks of color by Diaghilev. YSL would go on to appear in the magazine several more times in the 80s.
Christian Lacroix-Vintage Vogue Designers in 1980s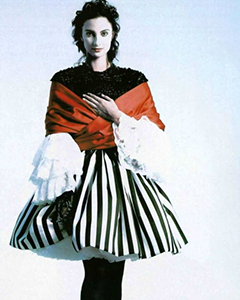 Lacroix was an art designer in fashion house Jean Patou 1981-1987 before establishing his own fashion house. He was a big student of medieval fashion, writing a Master's thesis in this fashion. This inspired his elaborate evening wear pieces, which were colorful, voluminous, and royal looking. When he established his fashion line in 1988, he signed a licensing agreement with Vogue Patterns for his patterns to appear in the April 1986 edition for the Fall/Winter collection. These were ready-to-wear patterns because one of his biggest gripes was that high fashion was not offering as good designs to common fashion lovers. This collection was highlighted by orange and purple hues, flared silhouettes, and short round barrel skirts.
Issey Miyake-Vintage Vogue Designers in 1980s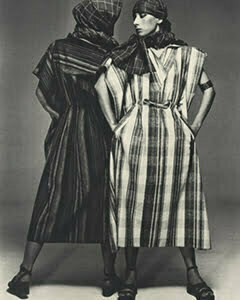 Miyake was one of the biggest names in the Asian fashion scene, popular for his brazen male fashion designs. He also infused Japanese elements in western fashion, with Kimono style dresses.
Thierry Mugler-Vintage Vogue Designers in 1980s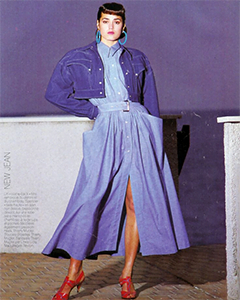 Mugler was a ballet dancer turned designer. His designs were considered shockingly sexual and had a sense of exaggeration. His designs were unique and for those daring to try his fetishes.
Jean-Paul GaultierVintage Vogue Designers in 1980s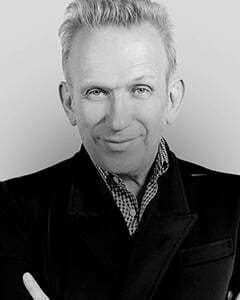 Gaultier was one of the biggest names in the 1980s fashion, for his ability to please both European and American fashion fans. His designs were infused with popular French culture and designed for both men and women.
Ralph Lauren-Vintage Vogue Designers in 1980s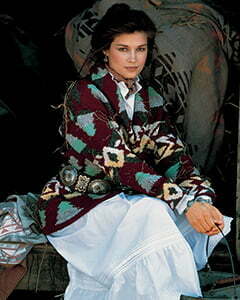 The power look of the 80s was popularized by Ralph Lauren and his aristocratic yet main street look.
There were more mainstream and upcoming designers whose patterns featured in these exciting times to offer exciting fashions variety.