Swimwear fashion has been present in the fashion industry for a very long while. Swimwear has seen an evolution from each decade and currently, swimwear fashion trends are being revisited from the 40s, 50s, and 60s.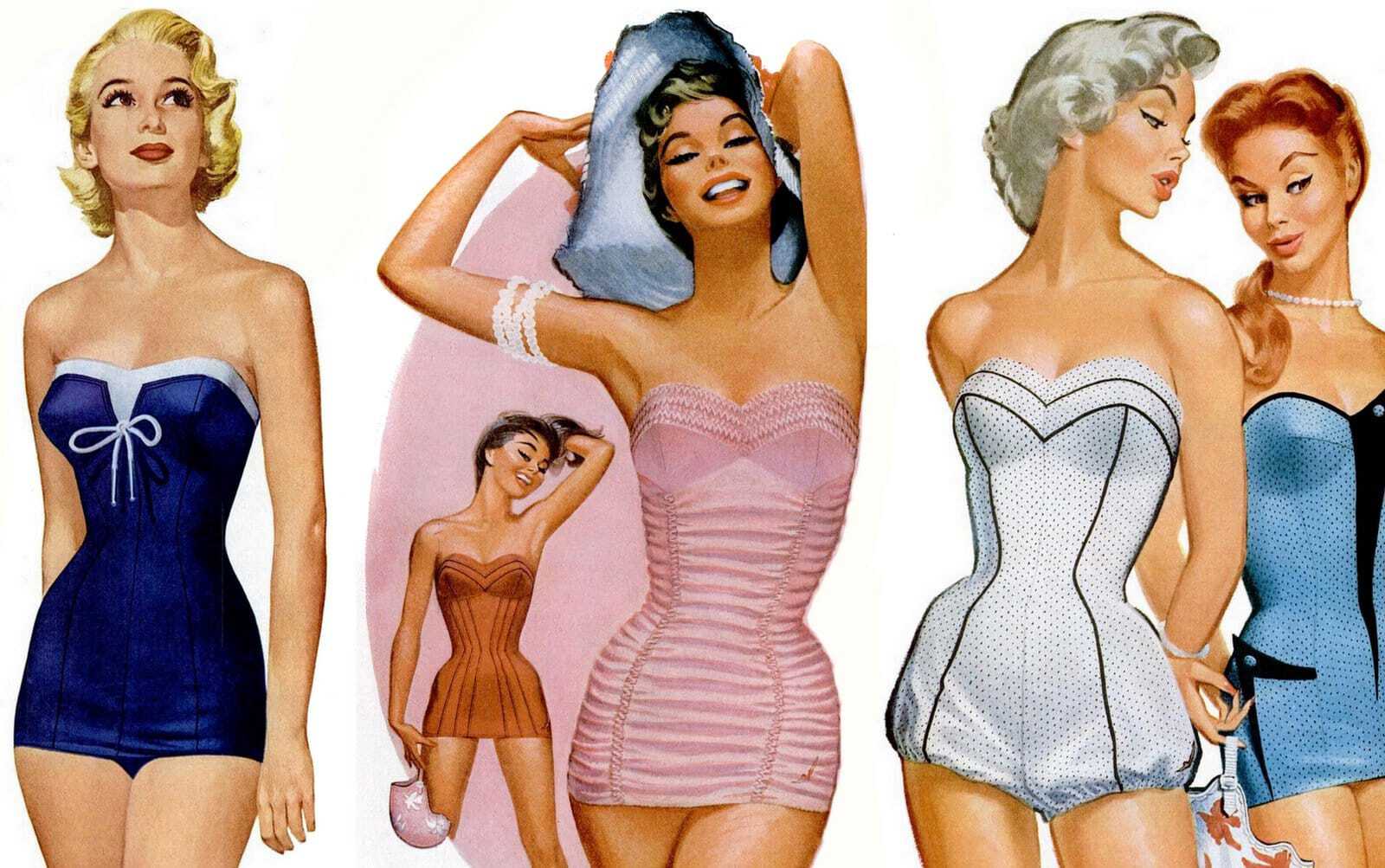 It has become a norm for designers to look to the past; to the 40s when the bikini was first created to other styles, the monokinis, and others to create trends for today that are timeless.
Asides from the look, the fabric of swimwear has also improved over the decades. In the 20s and early 30s, lots of people could be seen wearing suits made from wools and cotton. However, as time went on, swimsuits were made from nylons and elastics. This development was done to help them dry faster, stretch and still be comfortable.
The Lastex was invented later on in the 40s and improved in the 50s. Lastex was a rubberized material combined with taffeta, cotton, and acetate used to make a majority of the swimsuits of the 50s.
Due to the nature of the fabric, the swimsuit was not exactly as smooth as the ones worn today. These fabrics made bumps obvious, so efforts were made to improve them. On some occasions, before an improvement was made, rubber undergarments were worn underneath the swimwear.
The Types of Swimwear
There were different types of swimwear available for ladies in the 502. Some of them are:
– The two-piece
This category had the bikini and other types of swimwear with the top and bottom parts are worn separately.
– Baby doll swimsuits
These were typically made like playsuits. They were a one-piece with the bottom part being small shorts and the top part taking different neck patterns.
Swimsuits for Plus-size Ladies
– Princess bathing suits
These are a lot similar to the baby doll suits; however, the bottom parts are open, making them look like short dresses. The tops were mostly sleeveless.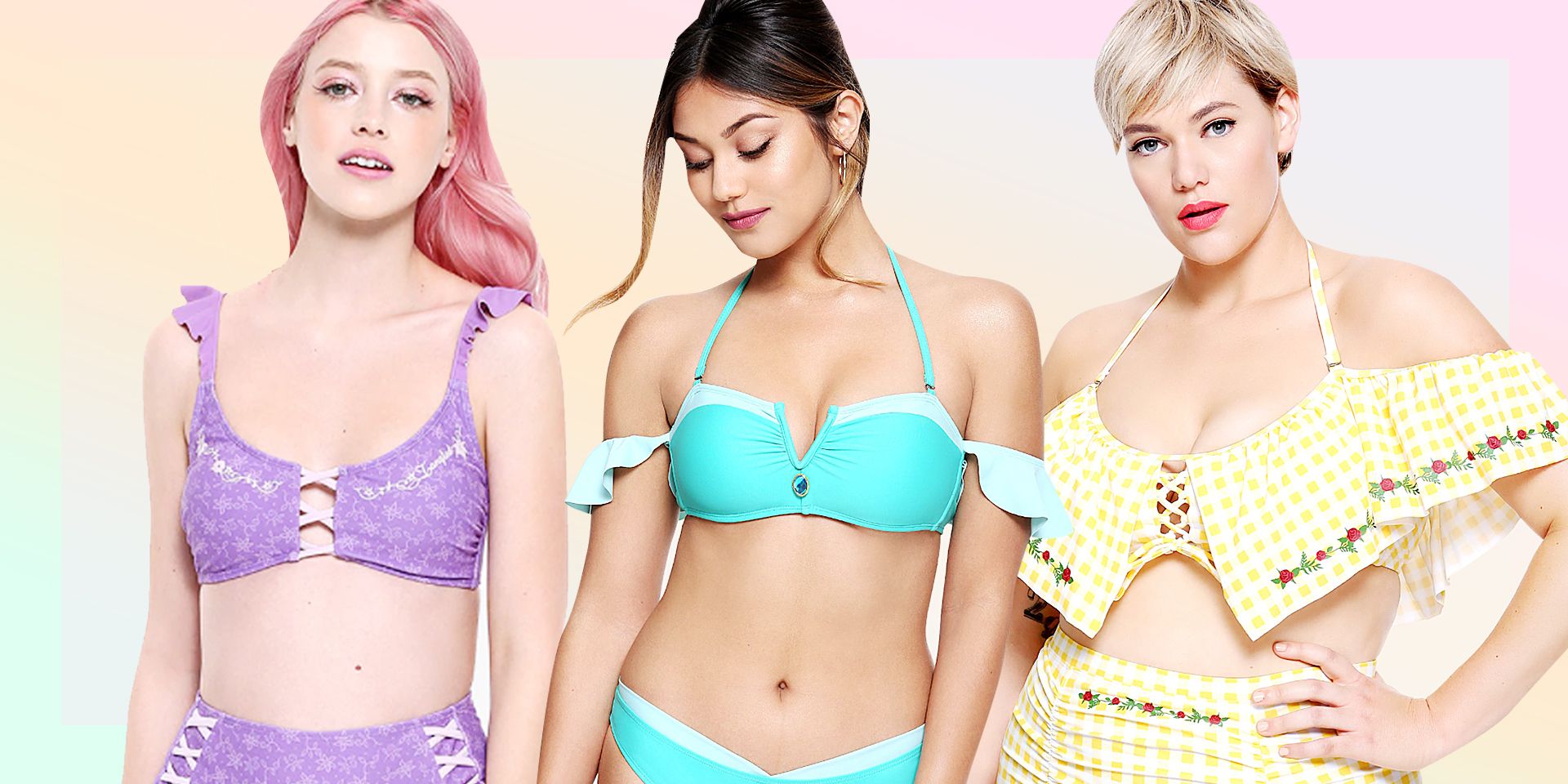 For plus-size ladies, their swimwear preferences were a bit more appealing to their curves and stature.
– Bubble swimsuit
Like the name implies, these bubble suits have bubble-looking shorts rather than the tight bottoms that baby doll suits had. This made them more convenient and comfortable for plus-size ladies.
– Ballerina swimsuits
These were made like short flare dresses. Their necks came in V-necks, squares, or round necks.
How to Make a Plus-size Ladies Look Slimmer
Looking slimmer in 1950s fashion was practical as the trending dress fashion of the decade made a plus-size lady look effortlessly slimmer.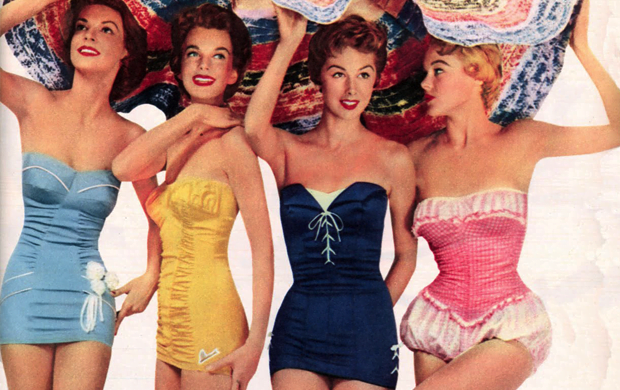 – For ladies with bigger size bodies, plain darker shade colours have proven to give a slimmer look. Simple patterns also help make body fat a bit less obvious.
– Tea-length dresses were typically worn with high heels; this helped give a plus-size lady a better lift.
– Wearing plain bold colours has a way of making a lady look elegant and fit, regardless of her size.
– The V-neck was also adequate for giving plus-size ladies of the 50s a slimmer look. The go-to patterns were either floral or plain colours.