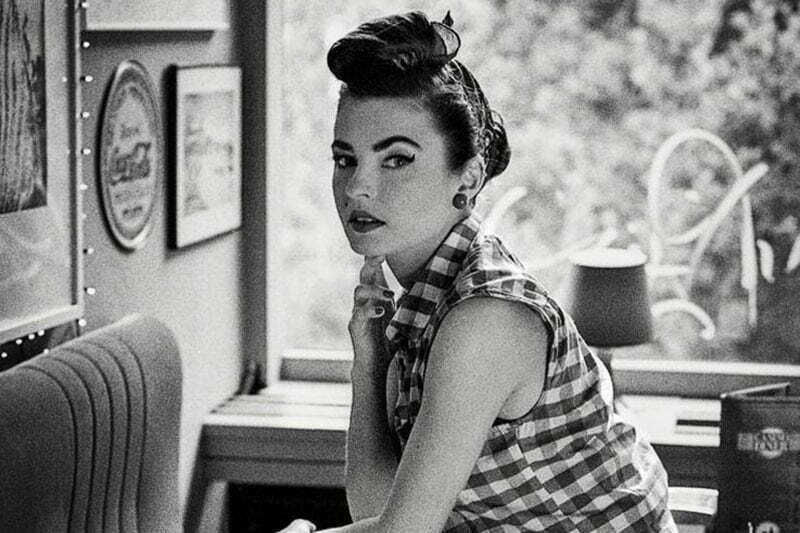 Rockabilly fashion is one of the most celebrated old fashions of all times because of many reasons: it uses a template of rich, bold colors that speak out, and have an interesting old school style that puts fun in the whole look. Although it is not a fashion you could be able to follow every day given its boldness and craziness associated to it is still a lot more fun to pull this look at a theme party or an event. The genre of rockabilly is all about celebrating the vibrancy and style in a bold way. This music genre is a great example of depicting how music can influence our sense of style.
If you love the era of 1950s and 1960s modernism, it is always a great idea to pull off this look at some party or theme-based event that you want, and we will guide you through it.
Tops and Shirts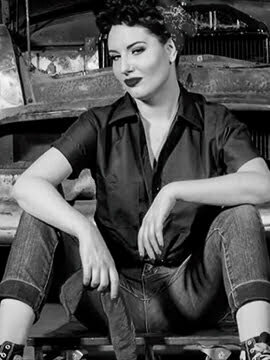 For shirts in rockabilly style, you get an unlimited range of options available with this style. When it comes to selecting tops for your look, you can choose anything from tight fit blouses, tank tops, halter tops, and button-down blouses. The most usual patterns in this look are the famous polka dots and stripes having solid colors that speak loud in rockabilly clothing. The most common color combinations to go for include white, black, and red.
Bottoms and Dresses
In rockabilly styling, it is better if you choose rockabilly dresses over two-pieces clothing as dresses are the most emphasized pieces of clothing for the style. The key for a bottom that stands out is to wear something bold and loud. Most of the times, skirts and dresses are slim fitting and are usually only as long as the bottom of the knee. Again, red, black, and white colors are the ideal colors for them.
Footwear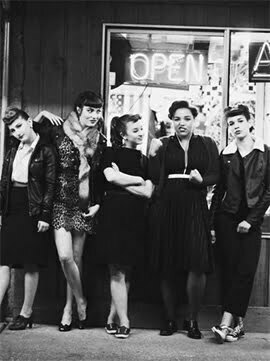 Rockabilly is all about standing out, and what can be more standing out than a pair of boldly colored, statement heels? Try sticking to the three major colors of this theme and you will definitely make a statement in rockabilly styling.
Hair Styling
If you are thinking to dye your hair for this style, then black is the most appropriate match for this regard. A jet black look will clearly set the mood in the right way. However, it is never a bad idea to stay with a natural brunette or blonde if you are not going to dye your hair. We recommend that you go for blacks and browns to make a better fashion statement.
Some people might also go for dyeing their hair ginger or red, but this is totally up to you. It is not a hard and fast rule to which hair should you stick to. Anything that goes with your dress will be more than good. You can curl your hair, pin them up, and style with little bows. It is always better to keep them as intact as possible. For that, you can use hairsprays and gels.
Makeup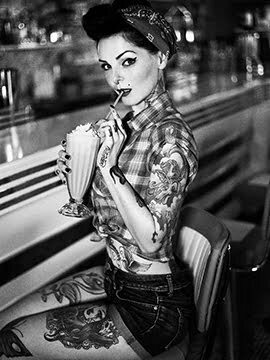 Makeup is one thing that tells how good you are carrying a look. And this is significantly crucial while following the theme of rockabilly. Bold red lips with a winged black eyeliner will always be the winner here. Also, make sure you get that porcelain look on your face by applying just the right foundation that will make a difference. Mascara along with a rosy pink blush will definitely accentuate the whole look.
Tattoos: Yes or No?
Tattoos are not essentially a part of the rockabilly style as they can overlap other styles from the same era. Anything that might cause confusion will not be able to give you the look you want and nobody will be able to distinguish you that way. You can mix pin-up style with this music influence style, but again, the choice is yours. However, remember to always be sure before making any serious commitment, both relationships and tattoos! If you really want to get a tattoo, get cherries, roses, skulls, and cards. Colored tattoos in this regard can be a nice option if they are temporary.