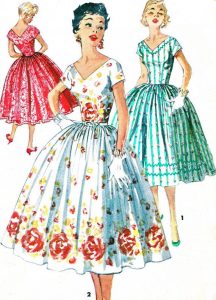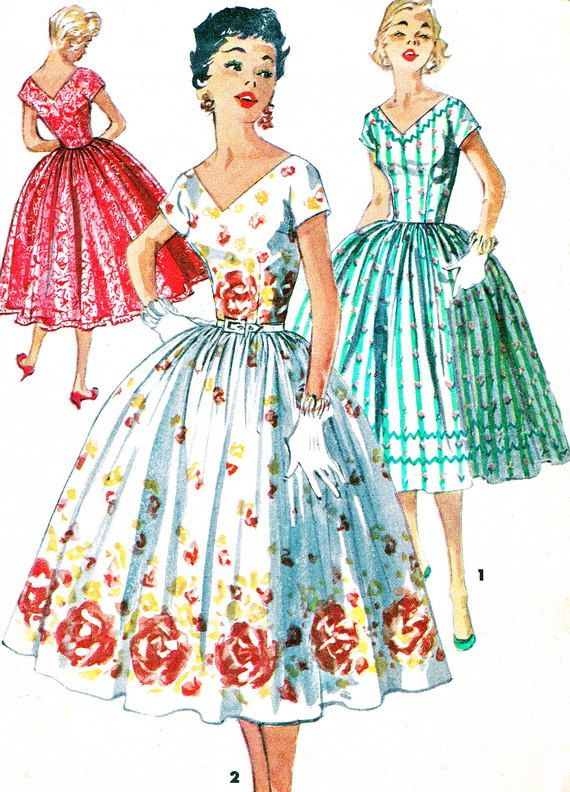 The best feeling is when you see your favorite 1950s dress online or in a store. However, just as you are about to buy it or click on the add to cart button, you might notice that the price is way too high or the size is too small, or maybe it was the last piece that someone has already added to their cart and now, you can't do anything about it. As happy as you were about finding what you had been looking for, things couldn't turn sadder for you. Although you might not find that beautiful dress ever again, there is still hope of turning your sadness into happiness with some determination, tools, and skills.
Below, you can find a step by step process as to how to make a 1950s dress pattern on your own:
How to Make 1950s Pattern-Things that you will need:
A sewing machine and some skills at it.
A simple, tight fitted, button-down shirt. This shirt should be pressed well so as not to have any creases. There also should not be any elastic, ruching, or gathering. You can also buy a simple shirt from a thrift store instead of using your expensive or favorite shirt and then having it torn to pieces by mistake.
Drafting tools or kraft paper. You should also have pens and a measuring tape.
Close-ups of the design that you want to replicate.
The fabric of your choice. Make sure it is enough to be sewn into a dress that will fit you perfectly.
Notions of your choice and matching threads.
Last but not least, muslin.
Making the 1950s Dress Pattern: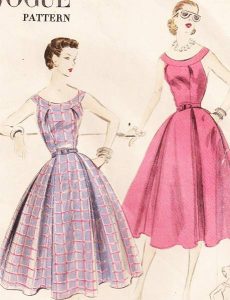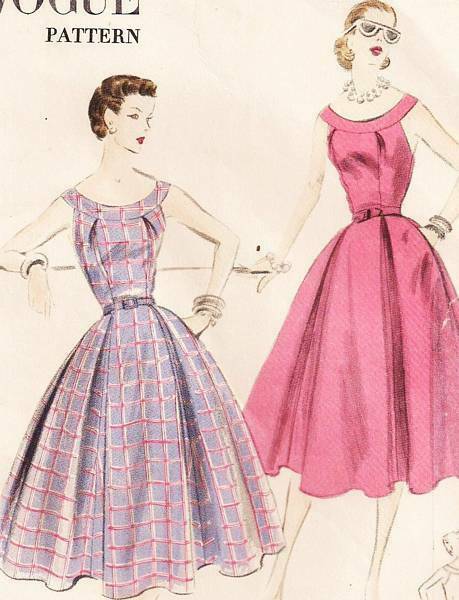 When you are trying to make a 1950s dress pattern on your own, you can expect some trial and error. So, it is advised that you start by working on muslin until you get it right and you are ready to start working with your real fabric.
Using the body block, you can start drawing the pattern for the bodice. Drawing sleeves and neckline according to the style that you want to follow is also a good idea to practice before you start cutting your fabric.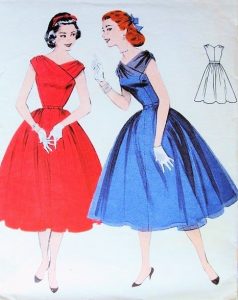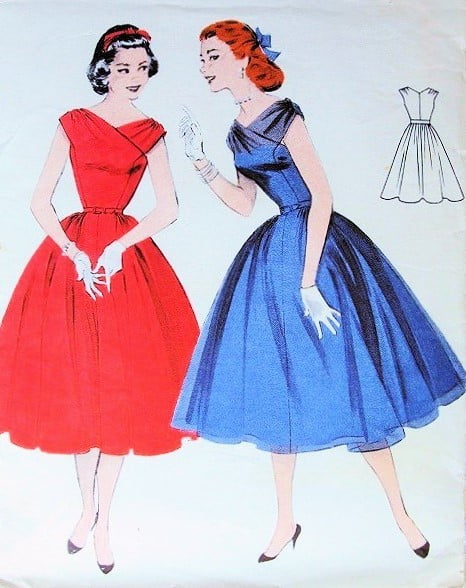 Once you are done with drawing the pattern, you are ready to cut it in muslin. After cutting it in muslin, now you can sew it to try it on so that you can make required changes to the measurements or the design. Now, you can go back to the pattern to redraw your 1950s dress keeping in mind the changes you made on the muslin.
Once you are done with the redraw, you can cut it in muslin once again to make sure that everything is right this time. If you are satisfied this time with the pattern that you have redrawn and the muslin that you cut from the new pattern, you can move on to developing your fabric into your much-wanted 1950s dress.