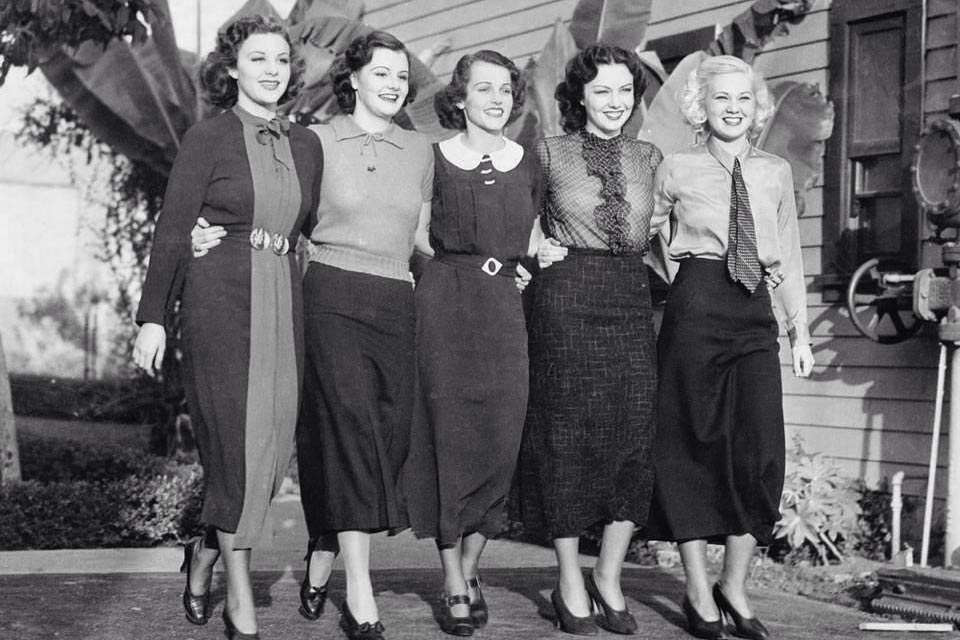 You have probably heard or read that statistics are like skirts in that they do not show everything, right? Well, that is not the only statement that makes skirts popular with girls and women across all cultures around the world.
Women wear skirts for multiple reasons. For starters, in hot weather, skirts provide the breathability that womenfolk need to remain cool. Furthermore, skirts enhance their femininity too while making them look classy.
Origins of Skirts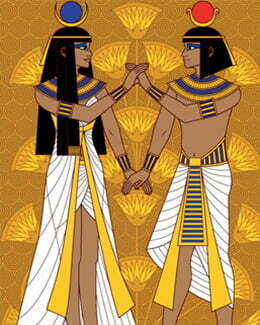 It is not logical to start talking about 1930s fashion skirts before looking at their history. Women have worn skirts since prehistoric times. Men and women from all the ancient cultures you know, such as Egypt and the Near East, wore the skirts.
Since then, skirts have undergone a bit of an evolution. Each culture adds its own unique dynamic to create a style that does not exist elsewhere. That alone should be enough to prove the versatility of this clothing item.
Examples of the types of skirts that have become increasingly popular include maxi skirts and miniskirts. Nonetheless, midi skirts are equally popular, especially when you limit yourself to the 1930s in the United States and Europe.
Through fashion history, skirts have grown into the most dominant item in women's wardrobes. That is quite a remarkable feat considering that skirts were nothing more than standard garments for men and women in any ancient culture you can imagine.
The 1930s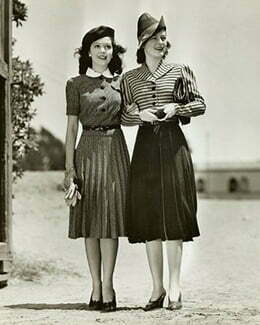 Let's limit the discussion to the 1930s skirts, though. What becomes evident the more you look at this period is the presence of midi skirts. Other than that, tea-length and pleated skirts also emerged into a major fashion statement during this time.
Today, you would be hard-pressed to find skirts from the 1930s. That does not mean that they are impossible to recreate, though. With a bit of creativity and an eye for details, you could recreate a stunning style that turns heads wherever you go.
The length remains the defining characteristic of the 1930s skirts. During the 1930s, women wore skirts that reached the ankle. As the decade drew to a close, they transitioned to skirts that reached just below the knee.
In that era, vintage midis were the most preferred type of skirts. Tea-length skirts, as already mentioned, also made their mark in those years.
Apart from length, unique features that defined the 1930s skirts include:
Long columns
A bit of flare at the hem
All-round pleats
Additionally, women mostly opted for specific colors. The most common were blue, white, black, beige, and plaid skirts. If you can redesign a modern skirt into the 1930s style, it would be a good idea to limit yourself to these colors.
Midi Skirts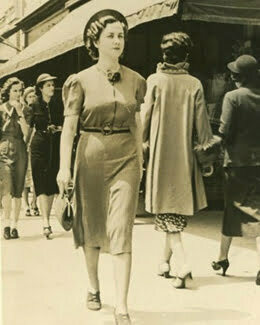 As hinted above, midi skirts defined the 1930s. If you have no idea what it is, then this would be the best place to learn more about the midis. Mostly, they were the type of skirts that stood between maxi skirts and miniskirts in terms of length.
Other than the issue of length, the skirts also had a unique hem, which fell midway down women's calf. Its hem ended in the region just between the knee and ankle. Women loved them for their ability to flatter them despite:
Body size
Body shape
Body type
Today, midi skirts are hugely popular in summer. They are the sort of skirts you immediately think of like the warm summer months draw near. Their popularity in summer also stems from their ability to make the waist appear slimmer.
Do you have natural curves that need a bit of accentuating? In that case, you share something in common with the women of the 1930s who almost worshipped midis. The skirts were capable of emphasizing the naturally curvy backside and hips.
Are they simple to wear, though? No, they are not! Back in the 1930s, women preferred a simple style. That gave them an easy time wearing midis. Today, you should also be ready to embrace simplicity to pull the look through without looking weird.
Therefore, are you ready to travel back to the 1930s in fashion-speak? If yes, you would be wise to start by choosing the right kind of 1930s skirts. Here, your choice of midi skirts would give you the ability to stand head-and-shoulders above your contemporaries.