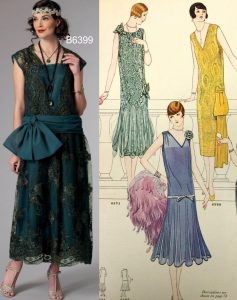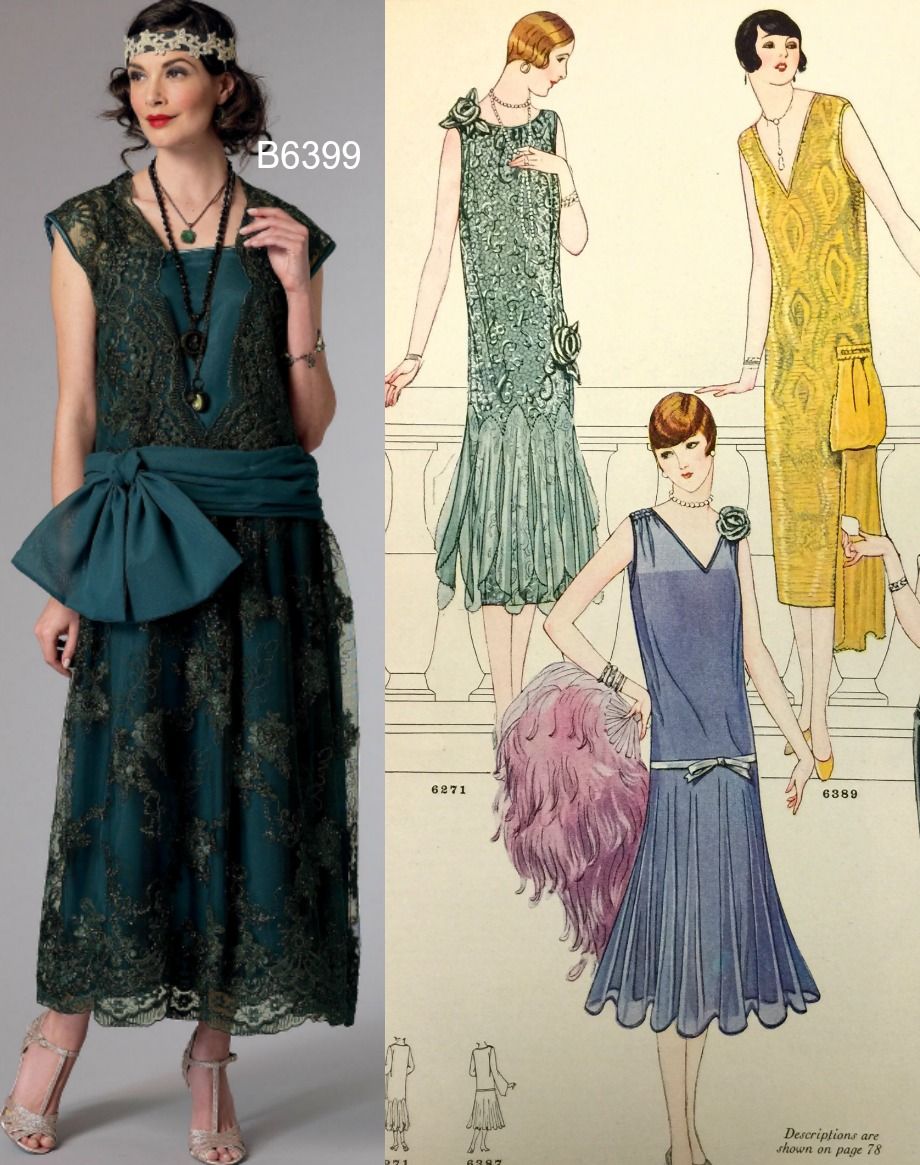 The period after the great World War II was characterized by the mushrooming of style-conscious fashion. Add a few pieces of clothing from this era into an event and they will be the center of attraction. If you would like to re-live the 1920s, sewing tips from Downton Abbey bring you closer to this period in history when flappers and female franchise awareness ruled. Are you a fan of Downton Abbey? You need to be sure if the 1920s fashion sense fascinates you. With a sewing needle, threads and sewing patters, it is only a matter of time before the Downton Abbey characters comes to life in your living room. These patterns are quite simple and will certainly make you feel like part of the show.
There are plenty of dress sewing patterns to choose from depending on what exactly you intend to create. From undergarments, to veils, scarves and dresses, there is plenty for the modern woman to adopt. Men too have a few sewing patterns that will awaken the roaring 20s fashion sense.
The 1920s does not have to be boring and conservative; these designs from Downton Abbey have a modern twist which makes them suitable for everyday wear. Whether you are up for a design you will use on your home clothes or Sunday best, the vintage patterns in this collection covers all.
The Upstairs Pattern by Downton Abbey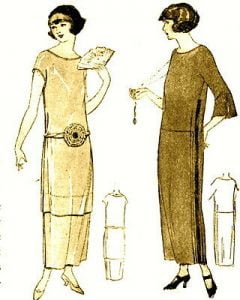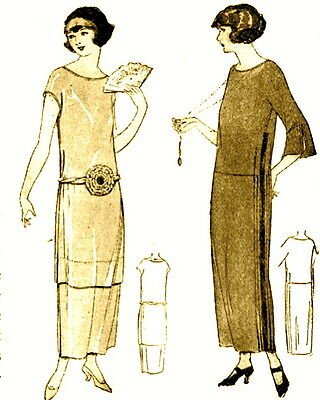 Nothing stops a show like a vogue sewing pattern that bears a dramatic presence that leaves an impression.  Do you feel attached to a particular character? Well, Violet Crawley, Edith, Mary, Rose, Sybil are some of the characters whose costumes you can replicate. This could very easily make you the life of any roaring 20s fashion-themed ball. The sewing patterns by Downton Abbey are categorized under two major classes; the upstairs and downstairs. The upstairs patterns are purposed for those who want to swing into the aristocratic lifestyle and in essence look lavish.
Lined muff made out of faux fur – pairing this with vintage attire is a sure reproduction of lady Edith's style. The complete outfit is not only cozy but warm.
Lattice smoking– this a clothing item for all the lovely ladies on the show. Though it looks simple, this piece will transform any outfit into gorgeous marvel.
The Downstairs Patterns by Downton Abbey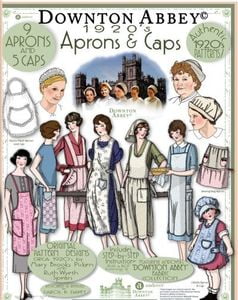 The downstairs patterns are still eye-catching but they are reserved for those who do not like turning heads to draw attention. Some of the characters whose patterns for dresses you will find under this category are Mrs. Hughes, Mrs. Patmore, Edna and Anna. Before you dismiss these patterns for low class, consider their handiness and relevance in the fashion scene over time.
Carpetbag torte– this DIY purse is a great idea for turning any fabric purse into a purposeful travel bag. The pattern is laid out as a picture tutorial to make is easy even for beginners.
DIY apron pattern – cooking is a great way to pass time and especially the tasting pat. This sewing pattern for a kitchen apronis in a way fancy but serves a great purpose of cooking in style.