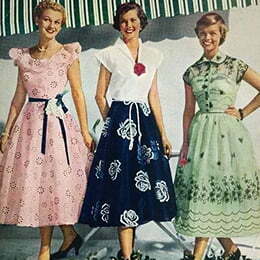 Tea dresses originated from Asian dressing style, more specifically from the Japanese kimono, which later on influenced the European development. Its elegance provoked women of Europe to wear it.
Tea dress was the home dress that women in the 40s used to wear around the house. This dress can be characterized as a loose-lined unstructured silhouette that was easy and comfortable to wear. Back in the 40s women started wearing it as a light dress that gave them breathing space.
But, now it has been redesigned to suit every occasion and body type. Also, it has now become more versatile. Basically, it is a dress with light fabric and bright prints that comes in lively colors and different patterns. It is usually worn in summers and spring season. It runs till your knees and often comes with a hemline.
Learn about 40s women's fashion and 40s style dresses here.
Redesigning of Tea Dresses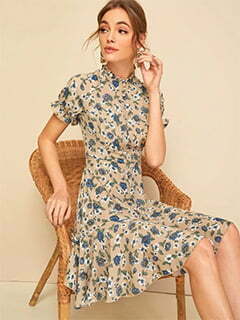 Today tea dresses come with a very soft fabric and different lengths. You can find it in different hem lengths, styles and designs. Cap sleeves with a slit or spaghetti straps with a full skirt are some the of the modified forms of tea dresses.
In early 40s, these tea dresses were right above the ankles so that they covered the knees entirely but now the recent modifications have made them a bit shorter. They are almost 4 inches above the ankle giving it a more modern-era look. This redesigning of tea dresses has opened new doors of opportunities for our fashionistas.
When to Wear Tea Dresses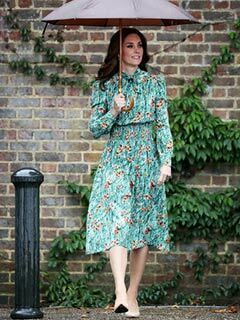 One of the best things about tea dresses is the versatility. The versatility of tea dresses is what makes them stand out from the rest, as women from all age groups can wear them. They are perfect for formal as well as informal wear. Tea dresses can be worn to events like weddings, proms, parties and other similar occasions owing to the different styles you find in them.
Have you ever come across a clip from a Hollywood movie, where the girl wore it to a beautiful day out with her husband? Yes, these tea dresses started gaining popularity as the perfect attire for going on a picnic. Even in the modern day, they are worn during the day times because of their light colors. They give you a very vibrant appearance.
Occasional Tea Dresses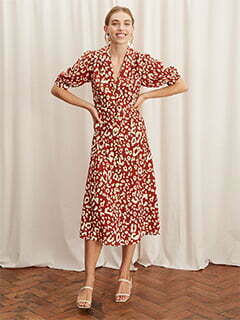 Tea dresses look super simple and edgy at same time, they can be a woman's best friend. If you're looking to upgrade your wardrobe in a trendy manner, here's how you can pick out the best ones;
Mini tea dresses are your go-to attire for fun and casual days like going to the beach or walking around in market. Wear them with flat sandals and see how cool it looks.
Midi length tea dresses can be used for official purposes, you can also add a little spice by putting a blazer on top of it or leather jacket that would turn up the heat on the dress. These are perfect for a night out with your friends as well.