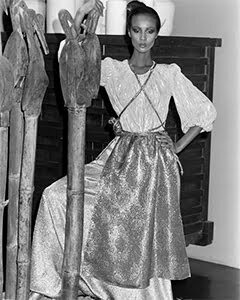 Maxi dresses can be considered one of the most versatile clothing as they can be worn up and down not just to fit different events but to fit different seasons. The obviously feminine outfit styles are suitable for any figure type. There are summer maxi dresses for summer, plus size maxi dresses for big women and, of course, casual maxi dresses.
There are various vintage maxi dress styles with differences in necklines, sleeves, fabrics, and designs. However, they all possess a common feature; they are all long to floor-length and most times flowy at the bottom. They can be worn with different accessories and in varied styles. Still, all ways leave you with feminine confidence.
Without much ado, here are some trendy ways to rock your maxi dresses. See the outfit ideas of satin dresses here.
1. Empire waist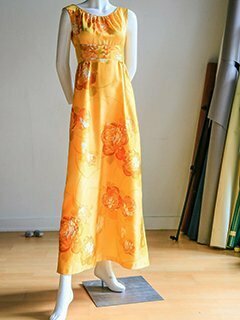 The empire waist maxi dress style is a classic outfit with a fitted bodice and flowing skirt positioned just below the bust. It usually possesses a form of the waistband which holds the waist firm and keeps below the waist flowing. This vintage outfit is suitable for drawing the attention of your viewers to the bust and is just okay for formal events.
4. Flare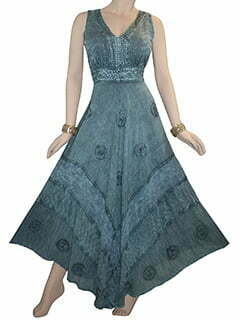 Maxi dresses can also be flared and still beautiful. Although these flowy dresses have wider hems, they seem to get their inspiration from A-line skirts. Usually fitted at the bodice and narrowed at the hips, the vintage style remains a stunning trend which can be rocked as casual maxi wear.
5. Pencil Style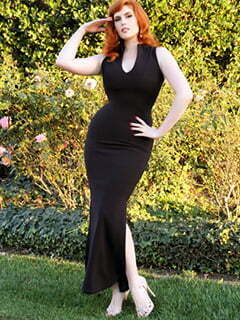 Get an alluring look with a body hug pencil style maxi dress. They are fitted from the shoulder to the hem. They are usually made stretchy, pleated or with slits to ease your steps. Grab one for yourself as soon as possible in preparation for the cold season or when going to windy locations.
6. Free Flowing Dresses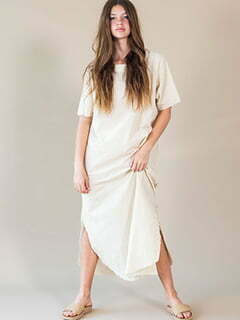 Unlike many other styles of vintage maxi dresses, this particular style has no cinching at the waist. The plus size maxi dresses are usually flowy in an A-line shape with very thin shoulder straps which are very similar to spaghetti dresses. The casual but beautiful wear gives a flattering look all through.
7. Plunge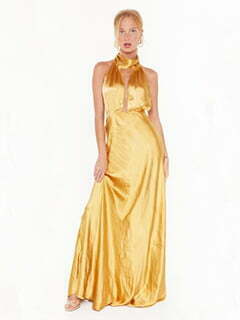 Plunge Maxi dresses are red carpet staples identified majorly by a dropped neckline in styles such as deep V, deep U or even a low square design. The plunge is usually meant to reveal part of the cleavage or a different piece like a camisole. Nevertheless, you could either have your plunge at the front or at the back, with the plunging line meeting between the breasts or even as low as the waist.
9. Strapless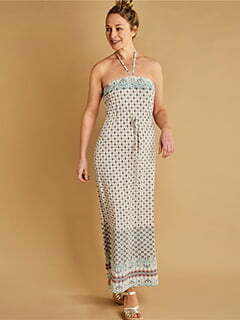 As implied, strapless maxi wears are made without sleeves or shoulder fasteners, but are fastened around the bust with some of them with a built-in bra which supports the bust while keeping the outfit from falling. You may prefer yours free flowing or cinched at the waist (they both look great). Others have the waistline held firm with buttons or zippers. You will surely feel good in a strapless maxi especially during summer.
11. Prints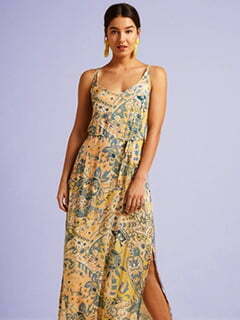 Printed maxi dresses are another way to rock your vintage style. The best part is that whatever print or pattern you prefer, be it simple or detailed, always fits into your maxi dress. In the early days, prints were inspired mostly by nature. Hence, animal prints, flowery prints, and images were the most common. However, in recent times designers can create whatever print they imagine with digital textile printing. Anyhow, you like it, prints will always fit into your maxi style.
Whichever of these styles you pick to wear your maxi dress in will fit you irrespective of your size. You can get them in plus size maxi dresses if you're big, wear casual maxi dresses, or even the summer maxi dresses for a season as this. Your maxi dresses can also be styled with other items of clothing and accessories such as jackets, belts, sneakers, or even heels.