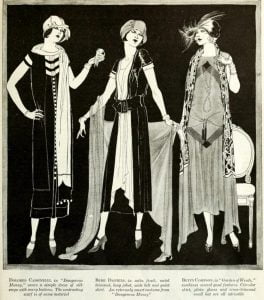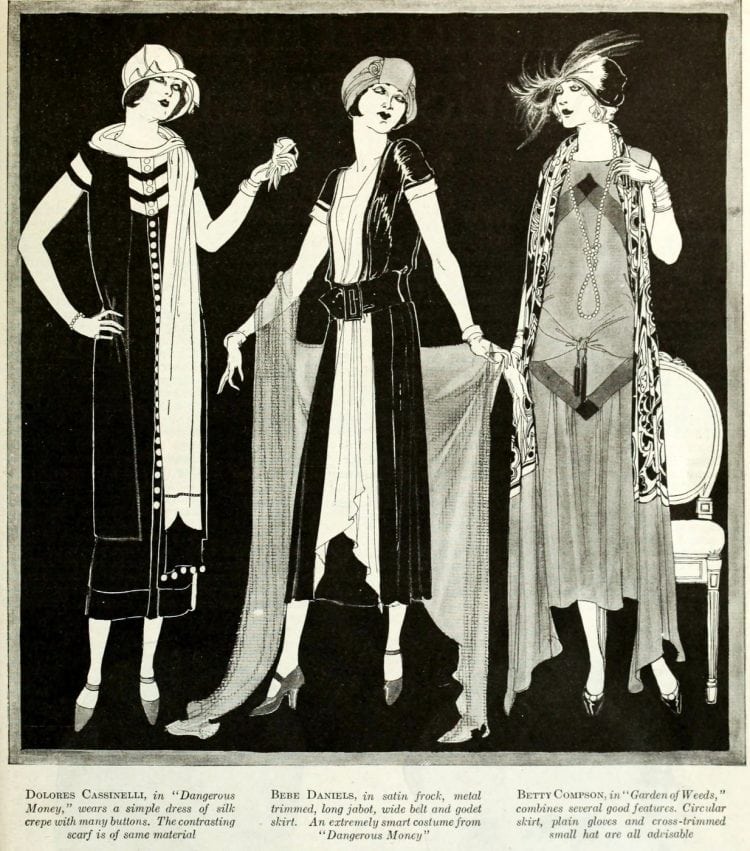 A shawl is an item of clothing loosely worn over the shoulders, upper body and arms, and sometimes over the head. Shawls have always been an essential part of a woman's wardrobe. They were worn for warmth, to cover up or as a fashion statement. As women's fashion revolutionized in the 1920s, shawls and scarves evolved also.
The shawls came into limelight, in the roaring 20s fashion, as a result of the discovery and fascination with other lands. With the discovery of the Tutankhamen's tomb in Egypt, people became more interested in mysterious and exotic things. Fringe lined kimono and beaded shawls were used to express ones eccentric personality. In the 1920s women's fashion, the shawls were part of day and evening wear. Shawls with evening gowns were inspired by the styles from the Orient, Egypt and other discovered exotic places.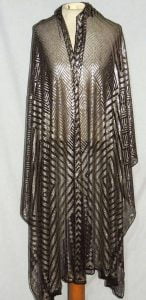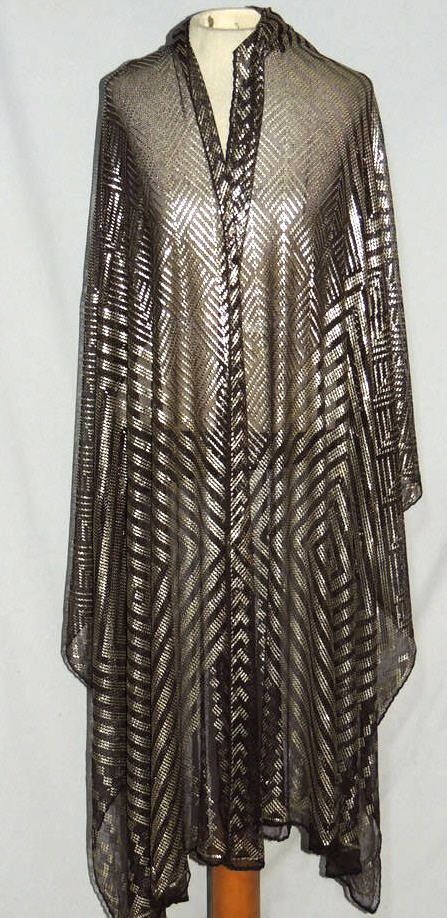 Shawls were produced in various colors like white, pink, orange, red, peach, jade, green and black. They came in such beautiful shades that they needed a plain dress to stand out. There was the Spanish style silk shawl with long macramé which featured painted or embroidered flowers. When not being worn, they draped over the home grand piano and thus got renamed piano shawls. The shawl could be transformed into a scarf coat with the addition of kimono sleeves. The Egyptian Assuit shawls were fancier shawls, which had a blend of exotic linen net, usually white, and decorated with tiny pieces of shiny metal in motifs. Shawls were designed in geometric patterns inspired by the Art Deco movement.
Scarves of the roaring 20s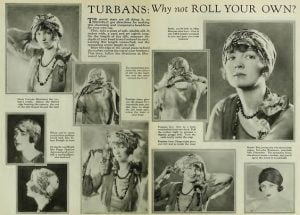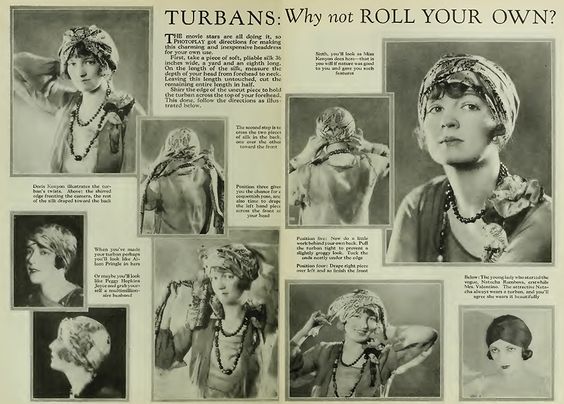 Scarves were another essential accessory of the roaring 1920s fashion. They were worn around the neck, head, and across shoulders. Long sheer or silk scarves were sold as a matching set with an evening gown. Scarves were made from lace, satin, silk and fringe. A plain dress could be decorated with a scarf. When worn on the hair, they were used to tie the hair back or cover the hair completely or partially, to act as a thin headband.
Fur Pieces in the 1920s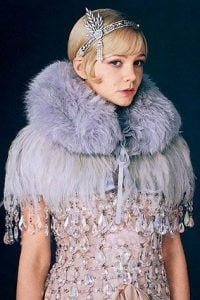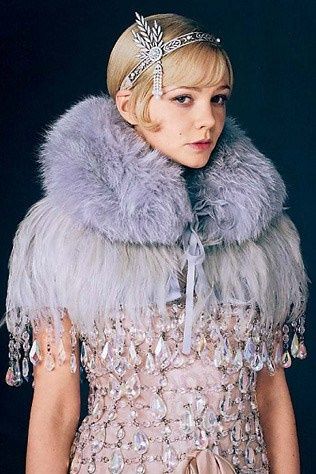 Fur pieces were also frequently added to the 1920s women's fashion style daytime and evening outfits as a luxurious accessory. Rectangular fur pieces were easy to coordinate with the color of gowns. Shades of brown, black, white and grey, complemented every gown. The feather boa was a carry-over design from the 1910s. It was a purely ornamental accessory which was draped around the neck or over the shoulders. The feathers were quite long. Some movie stars had them as accessories or flirtatious tickles by naughty show girls. In a typical roaring 20s fashion, these shawls were worn to create a fashion statement, as it adds to their style of dressing.
Though the roaring 20s fashion are long gone, shawls are very much around and vintage shawls are a fashion statement. Shawls and scarves are still an essential female accessory that ladies should not exclude from their wardrobes. These clothing items can be paired with any outfit and add a statement to your outfit.
You may be Interested in: