A fashion-themed throwback is a throwback that we always enjoy. They are a lot of fun and engaging, and they inspire fun activities with family and loved ones.
With the trend of new hairstyles that are old hairstyles taking over the wave, it is only fitting that we discuss one significant era in hairstyling history, 1970. This era laid the groundwork for doing things differently and significantly shifted the fashion balance to where it is today. It is an important node in the development of fashion, whether in terms of 1970s clothing or hairstyles.
This is why it's entertaining to travel back in time and speculate on whether 1970 hairstyles will be the next big thing in the hairstyling industry. And that is because hairstyles are no longer styled in the traditional manner, but rather with a modern twist to make them chicer.
Are 1970s hairstyles coming back?
Hairstyles have evolved, from bobs to wild hair to pressed or silk hair to the current plethora of chic and new hairstyles that everyone wears in the modern fashion era.
The only way to move forward in fashion is to look back at what has worked in the past and figure out how to make it work again with an evolutionary twist. The 1970s hairstyles catalog has a long list of fashionable and chic hairstyles. It is not an exaggeration to say that hairstyles peaked in the 1970s.
The hairstyles of the 1970s are slowly making their way into the current hairstyles of the 21st century, and everyone is loving it. These vintage 70s women's hairstyles are being modernized to fit this era while still looking great.
For example, the following hairstyles are dated to the 1970s hairdos.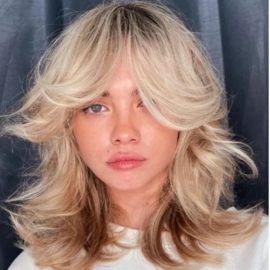 Boho braids
Afro
Mullet
Shaggy waves
Curtain bangs
Individuals and celebrities are sporting a variety of the 70s hairstyles both on and off the red carpet.
Hairstyling has evolved significantly to become more accepting and open to experimentation. This is why many people attempt to recreate 70s hairstyles, even if only for costuming purposes.
What hairstyles were popular in the 1970s?
Many distinct looks were popular in the 1970s. Some became household names and were recognized as specific individuals' identities due to the frequency with which they wore the hairstyles.
There were a lot of popular hairstyles in the 1970s, here is a quick look at seven of them.
The shag– Actors and actresses popularised this hairstyle. This was seen in Jane Fonda, Mick Jagger, and Florence Henderson in the early 1970s. It's a fierce and beautiful shoulder-length fringe look.
The Wedge– Dorthy Hamill, the winner of the 1976 Winter Olympics, was the first to sport this hairstyle. This must have contributed to its popularity, but the hairstyle is stunning, with a full, neck-length bob. Rocking it is very convenient.
Mullets– Men's hairstyles in the 1970s became longer, with sideburns, ponytails, and Afros. Mullets were just another fashionable way for them to wear their new long hair. Beards and mustaches were also popular during this period, and they looked great with the mullet. These mullets are wavy in the front and ridiculously short.
Perms– There were both male and female perms. The look is blown out and curled hair. It is quite unusual but draws attention to and enhances the face. The volume is lovely, and it is a lovely hairstyle to achieve.
Locs– Many hairstyles were popularised by singers, actors, and actresses, to name a few. When reggae music became popular in the 1970s, Bob Marley, who wore his hair in locks, influenced music, culture, and fashion, resulting in a surge in popularity for the loc style. Bob's story is well-known in terms of his loc and music.
Farrah Fawcett– This full fringe look with simple curls at the edges is stunning. Because of its popularity and beauty, a few hairsprays have been named after it.
Straight hair– Straight hair was popular in the 1970s. It appears in several films. It could be because it is simple and almost stress-free. People with naturally wavy hair had the most difficulty maintaining this hairstyle.
Where to buy 70s wigs?
There are many distinct and lovely hairstyles to try out in the 1970s. All of these hairstyles may not be possible to achieve, but you can rock them when you wear a wig.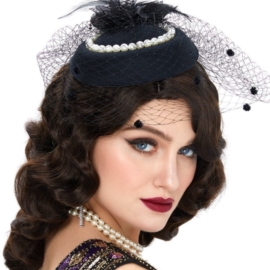 Buying a 70s wig for yourself or a loved one for a costume is a simple process. Stores in the community, particularly those that sell costumes, are bound to have one or two 1970s wigs.
Online shopping platforms specializing in selling beautiful, vintage items, such as Alibaba, Pdodo, AliExpress, or Etsy, are an excellent choice. You can also purchase the weave and have your hairstylist style it into your desired 70s style.
This is also why we exist, whatever 70s wig style you require, we have the right pick waiting for you.