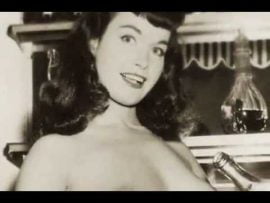 A pin-up model is regarded as a pin-up girl for a female and a male pin-up for a male is a model whose mass-produced pictures see the widespread appeal as part of the popular culture. Pin-up models consisted of glamour models, actresses, and fashion models.
The term originated from the word "pin-ups" which implied "informal display" to be pinned up on a wall. The term "pin-ups" also referred to illustrations, paintings as well as photographs. The practice of pinups is documented as far back as the 1890s but it was first attested to in English in the year 1941.
The original pinup girl is the American Model Betty Mae Page often referred to as the "Queen of Pinups". She was discovered by NYPD officer Jerry Tibbs, an avid photographer who suggested she would be a good pin-up model. Tibbs offered to take photos of Page in exchange he would help make her first pinup portfolio and thus started her career as a Pinup girl.
BETTY GRABLE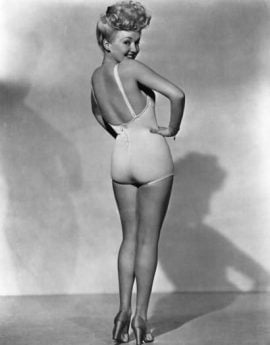 Betty Grable was perhaps the most famous pin-up girl during WWII. The price for the most popular piece of pinup art in WWII went to Betty Grable, who posed in a white bathing suit and heels while looking over her shoulder. Five million copies of this picture were produced by Betty's studio, Twentieth Century Fox to distribute to troops.
Betty's legs which featured in this iconic photo was insured by her company at one million dollars each. Her Success, outlasted the war, making Garble, not just the top female box office draw but also the most highly paid woman in America.
JANE RUSSELL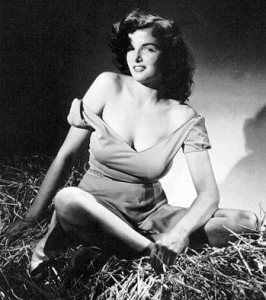 Jane Russel also known as the sweater girl after the garment that best emphasized her breasts. In Russel's most famous set of pinup shots, she's seen lying relaxed in a pile of hay, holding a revolver.
Her debut film, "The Outlaw" was almost pulled down by critics over concerns about the amount of cleavage shown. Despite her detractors, Russel had a blooming acting career. Her most notable role was her part in "Gentlemen prefer Blondes", where she starred alongside Marilyn Monroe.
VERONICA LAKE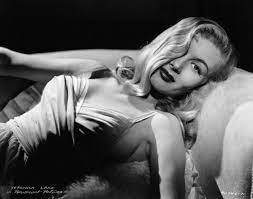 Veronica Lake was famous for her trademark peek-a-boo hairstyle which she traded at the urging of her government for a more practical hairdo. This was as a result of encouraging women working in the war industry factories to follow her lead.
Besides being a famous pinup girl, Veronica was also a popular film actress and traveled throughout the U.S to raise money for war bonds.
Her acting was praised by critics but her reputation for being difficult to work with and her battle with alcohol brought a rather abrupt stop to her career. Veronica's career didn't make it past decade, with a record that she made only one film in the 50s and made some guest appearances on television.
RITA HAYWORTH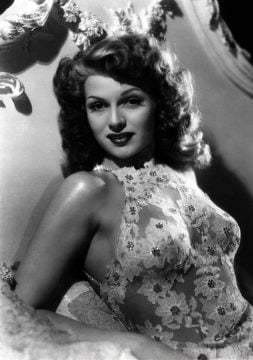 Rita Hayworth was one of the most famous pinup girls during WWII. Her famous pose in a black negligee was taking across the pacific to Hawaii groups in 1941. It ended up as the second most popular pin-up picture in WWII.
Hayworth's brothers also served in the war and she assisted in selling war bonds and appearing in USO shows. Her real hair was black but she chose to dye it strawberry blonde as an act cause she was bothered about being typecast in Hispanic roles.
IDA LUPINO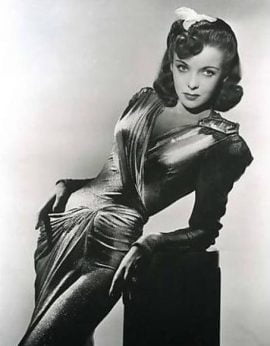 Ida Lupino, the Britain born actress was more than just a TV actress and pinup girl she's also regarded as one of the prominent female producers of all times and served as a lieutenant in the Women's Ambulance and Defence Corps during WWII.
Ida was born in Herne Hill London, England on the fourth of February, 1918 but she worked primarily in the United States where she became a citizen in 1948.
LANA TURNER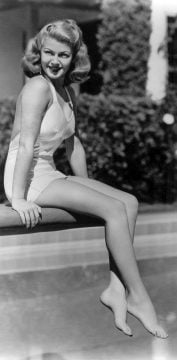 The American actress was discovered and signed to a film contract at the age of sixteen. During WWII, Turner became a famous pinup girl cause of her roles in movies like Slightly Dangerous, Johnny Eager, and Ziegfield girl.
She's regarded as one of the top Hollywood scream Queens thanks to her role in the horror movie Jekyll and Hyde. Her reputation as a glamorous femme fatale was earned in the post noir film " The Postman Always Rings Twice" and her popularity continued throughout the 50s.
VIVIEN LEIGH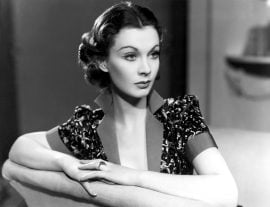 Born Vivien Mary Hartley, the British actress was considered by critics and fans alike to be one of the most beautiful persons to appear in films.
She began her career when she took a small role as a schoolgirl in the movie " Things are looking up" but she would go on to win two Academy Awards for Best Actress for her performances as Scarlet O'Hara in Gone with the Wind and as Blanche DuBois in the film version of A Street Car Named Desire.
In 1999, the American Film Institute ranked Leigh as the 16th greatest female movie star of Hollywood Cinema. Her career took a hit due to the obstacles of her mental illness and deteriorating health, she was deemed difficult to work with and this led to many hitches in her work life
INGRID BERGMAN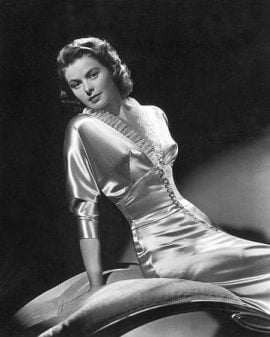 Ingrid was a Swedish actress who starred in many European and American films. She's ranked as the fourth greatest female star of Hollywood Cinema of all time by the American Film Institute.
After starring in "Intermezzo a Love Story", Ingrid became a popular pinup girl in WWII. She would go ahead to win three Academy Awards, two Emmy Awards, and a Tony Award for Best Actress.
GRETA GARBO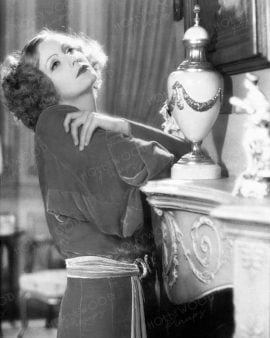 The Swedish actress was an international star and icon during the silent film period. In 1931, she played the WWI German spy in the movie Mata Hari, ten years later her image would serve as pinups for servicemen in WII.
In 1999, the American Film Institute ranked Garbo fifth on their list of the greatest female actress of Hollywood cinema.
LUCILLE BALL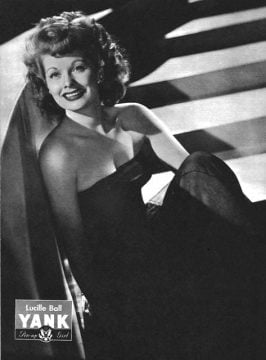 Lucille Ball, star of the "I Love Lucy" Sitcom was one of the most popular and influential stars in Hollywood history. She was a comedian, model, and television producer, and actress.
She started her acting career in the 30s and became the first woman to run a major television studio, Desilu, making her one of the actresses with one of the longest and extremely successful careers in Hollywood.