Great movies, iconic movie stars and timeless fashion are just some of the things that became famous in the 1950s. The 1950s style embodies class and grace, with a particular emphasis on hairstyles and makeup. We brought together some tips and inspiration on how to reproduce and even update the fabulous hairstyle and makeup of the 1950s. We will illustrate the hairstyles and makeup suitable for summer mainly by some 1950s iconic stars and modern stars. And then we will tell you the individual turtorial of 1950s hairstyle and makeup, taking Mrs. Maisel as an example, finally the most suitable 1950s makeup and hairstyle for summer will be demondtrated.
The 1950s classic hairstyles and makeup of celebrities
1.Grace Kelly: Classic 1950s Makeup and Hairstyle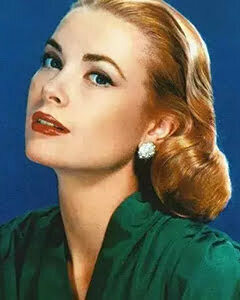 The classic makeup of the 1950s consisted of thick and plump lips, and the eyes were clearly elegant. While maintaining "natural charm", emphasizing eyes is the key. Eyeliner and mascara are used to create the main outline of the eye, and eye shadow is applied to the upper eyelid. The eyebrows are arched and strong, the outline is outlined with a pencil, and constitute the eyes. Rouge is rarely used, but this is only a hint of the softness and warmth of the face, not the main feature of makeup in the 1950s.
The length of this popular hairstyle can vary from a short bob to a shoulder length. Either way, the hair is smooth and smooth to wear, and may fluctuate slightly in the front or side, which depends entirely on the choice of the wearer. In the end, the ends of the hair are always turned down with a continuous and smooth U-shaped hair curl. Grace Kelly often wore chin hair in a smooth pager.
2.Audrey Hepburn: Arched eyebow and pixie cut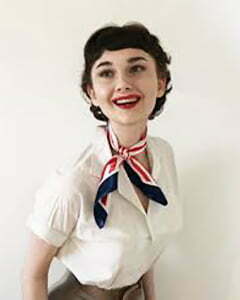 The eyebrows are arched, fill and define the shape with an eyebrow pencil. In addition, the end of the eyebrows can also be extended with a pencil.
Very short elven hairstyles appeared in the early 1950s, most obviously worn by Audrey Hepburn. Audrey cut her long hair in the scene of "Roman Holiday" (1953), which is a sign of her character's independence.
3.Elizabeth Taylor :The Italian Cut and her EYESHADOW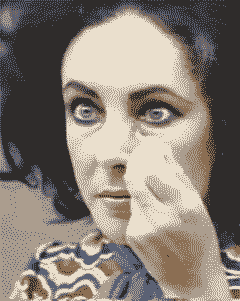 In the early 1940s, eyeshadows were seen as subtle shadows, not colors. Women are encouraged to keep them bright and natural. This all changed by the mid-1950s, when women wore colorful eye shadows matching the sofa, curtains, shoes and handbags. Popular colors are dusty purple, purple, ice blue, silver, light or dark green, blue green and gold. For daywear, the most common is to match the shadow to the color of the eyes. In the evening, light silver eyes and dark gold eyes are more elegant.
The popular Italian haircut hairstyle appeared in 1953, mainly inspired by Italian movie stars. This is a short and curly style, like a poodle cut, but the curl is not so tight. This is a fluffy and loose but sculpted hairstyle with wavy, soft curls and fluffy kiss curls. Elizabeth Taylor also adopted this.
4.Marilyn Monroe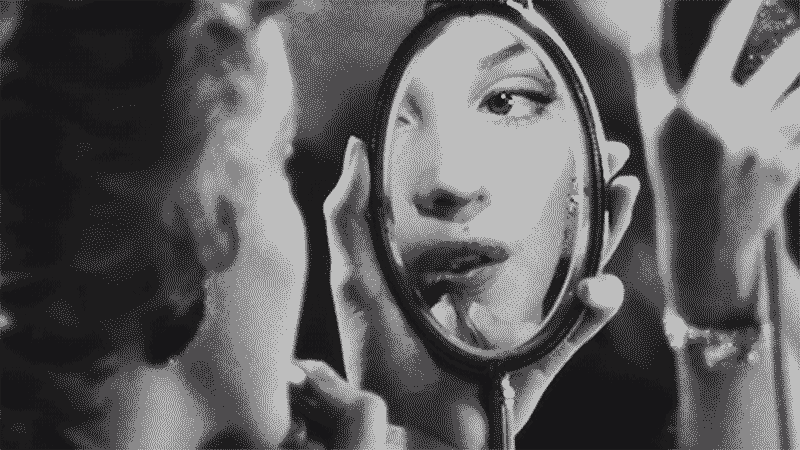 Tall brow edge, elongated black eyeliner, plump red plump lips, healthy complexion plus large curly blond hair. This is not only the representative makeup and hairstyle of Marilyn Monroe, but also one of the mainstream styles in the 1950s. Here is an example of people today copying her classic hairstyle and makeup in 1950s, maybe it is a great instruction for you:
MODERN 1950S HAIR & MAKEUP LOOKS FROM MAX MARA'S FALL SHOW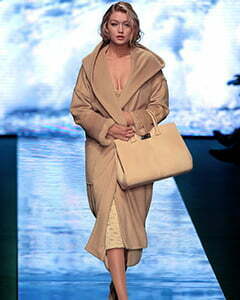 Inspired by Marilyn Monroe's Fall/Winter 2015 collection, Max Mara's hair and makeup appearance were also influenced by the 1950s. Marilyn's more nerdy side is guided by messy curls through retro curls. Lips have a slightly pink lip makeup, winged eyes and full lashes make the eyes pop up suddenly.
The individual Guide of 1950s hairstyle and makeup
How to copy the 1950s Mrs. Maisel's hairstyle and makeup in different period?
1.Mrs. Maisel's Red lips makeup for 1950s style
Midge's most common red lips makeup in the film is the typical 1950s style. You can refer to this photo of Grace Kelly.The most obvious characteristics of makeup in this period are the high eyebrows and cat-like eyeliner. The base makeup is thin and light, elegant and confident.
Base makeup: ivory, or natural foundation close to skin tone Eyebrows: The raised arched eyebrows are sharply angled and outlined with a black eyebrow pencil. Eye makeup: Black mascara creates a dense lash effect, upturned cat-like eyeliner, matching pupil color or eye shadow of outerwear. Blush: The understated rose-colored rouge sweeps over the cheekbones. Lips: Natural and rounded lips, with red, pink or coral lipstick.
2.Mrs. Maisel's 50s Pure white clothing
This is a good partner for retro big red lips, dressed in white gauze with a red lips, enough eye-catching. Black dresses or coats need bright colors and a lively atmosphere. It is also a very wise choice to touch the red at this time.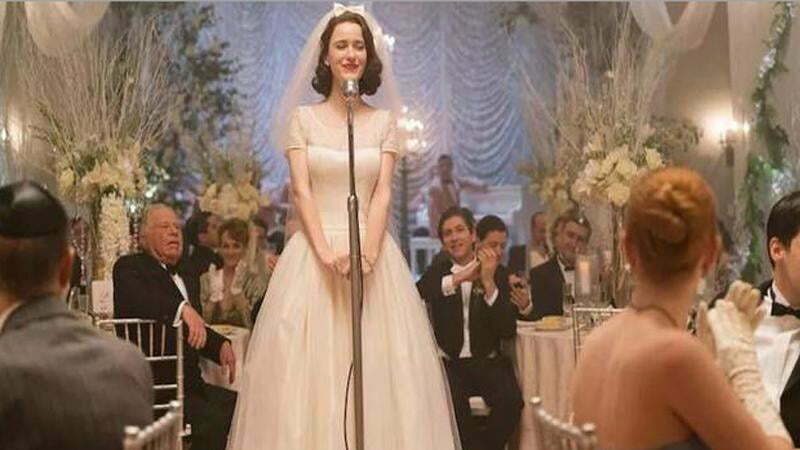 3.The 50s style image in failure
Even in the vortex of a failed marriage, he still does not forget to show the most beautiful side. This red skirt exuded Midge's temperament vividly. At this time, he was paired with a red lip to achieve the whole body harmonization and no problem.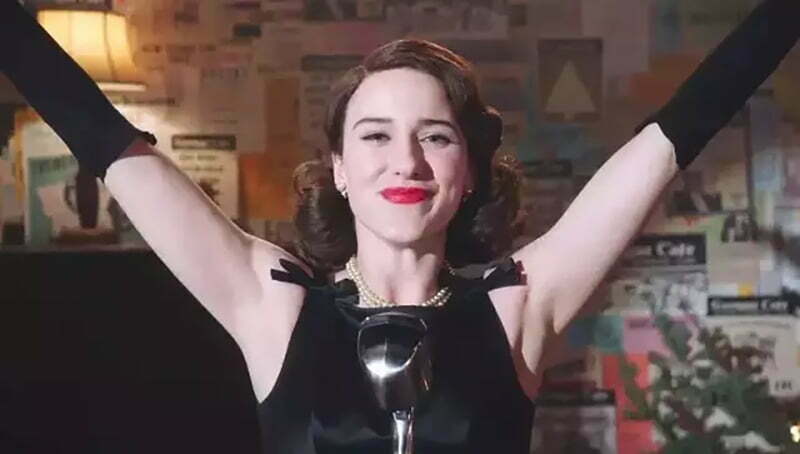 4.Mrs. Maisel's makeup matches clothing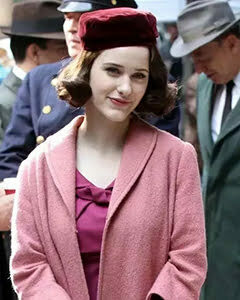 The whole suit is matched with a pink coat + purple inner + burgundy hat. The same color family, how can it not look good? At this time, the use of red lips is a bit sharp, and the rose/bean paste color is the most gentle and low-key.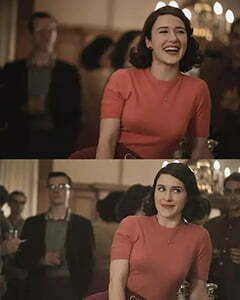 When choosing orange look, similar colors can also make the whole set look very harmonious. Midge chose to use a brown short skirt to match the orange top with a red bean paste lipstick, which is very harmonious. In the look below, Midge uses bean paste-colored lip makeup to echo the bean paste-colored hair band. Even the black top, the whole person's temperament is lit up through the hair band and lip makeup.
1950s Makeup Look Inspired by Midge Maisel-source:youtube
1950s Midge Maisel Hair Tutorial-source:youtube
If there is copyright infringement, please contact us([email protected]) at your earliest convenience.
The most suitable 1950s hairstyles and makeups for summer today
The 1950s was a year of experimentation for rich people with new hairstyles. They like to follow the hairstyles of their favorite celebrities, from short hairstyles to large curly hair. The 50s was not only a classical period, but also a romantic period. This is why many women today want to imitate these hairstyles because they want to make a fashion statement. For others, they like the fashion of the 50s, because it really inspired them.
1.50s Hairstyles With Scarf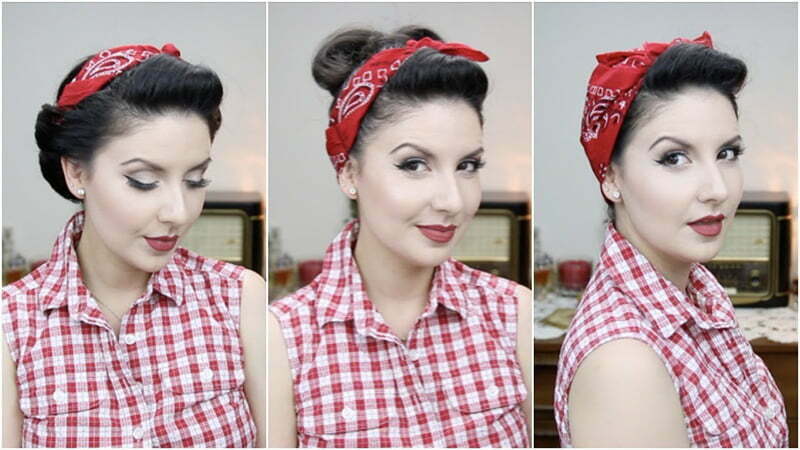 The headscarf is made of silk organza and other materials, loosely wrapped around the head and tied under the chin. If the material is long enough, they will also be tied around the neck. Hooding was first popularized by women working in factories in the 1940s, but it quickly became a rock and roll style in the 1950s. Today, this style has become a chic choice for summer entertainment. You can even add a stylish floral scarf to make it more modern.
2. Vintage Hairstyle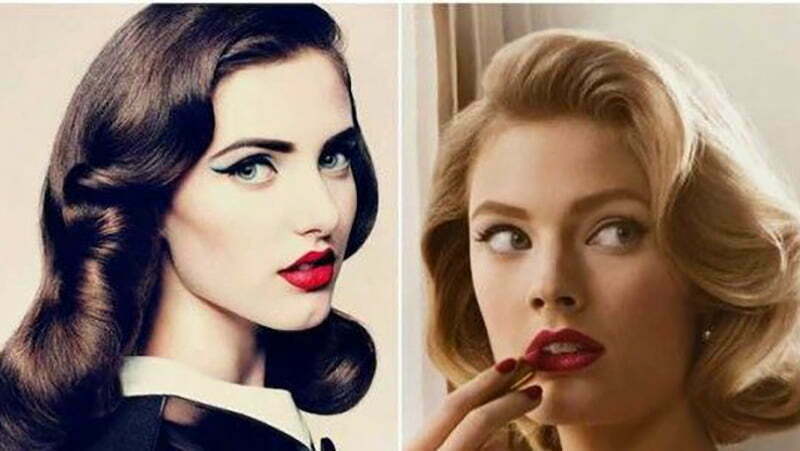 Retro hairstyles are mainly curly and wavy. When you see modern celebrities posing on the red carpet, you can still feel the delicate atmosphere of the old-time period.
3. Vintage Finger Wave Hairstyles Long Hair
You usually see this old-fashioned hairstyle, mostly worn by celebrities and celebrities. Although the old-fashioned finger wavy style was famous in the 1950s, this popular hairstyle still appears on the red carpet and fashion runway.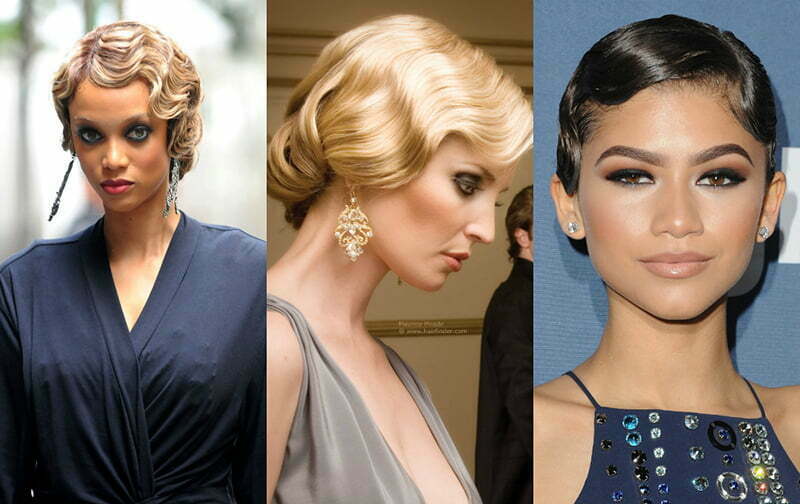 4.50s Hairstyles For Short Hair
Elf cut hairstyles were promoted by Audrey Hepburn in the 1950s. This move is a bold fashion statement that everyone wants to follow.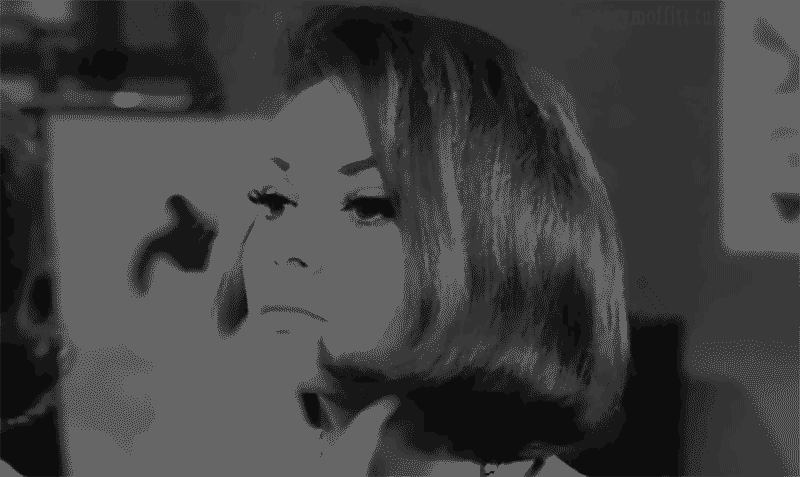 5.Poodle Cut Hairstyle
This hairstyle was inspired by women's obsession with French poodles. See how perm curls are strongly similar to those of famous dogs?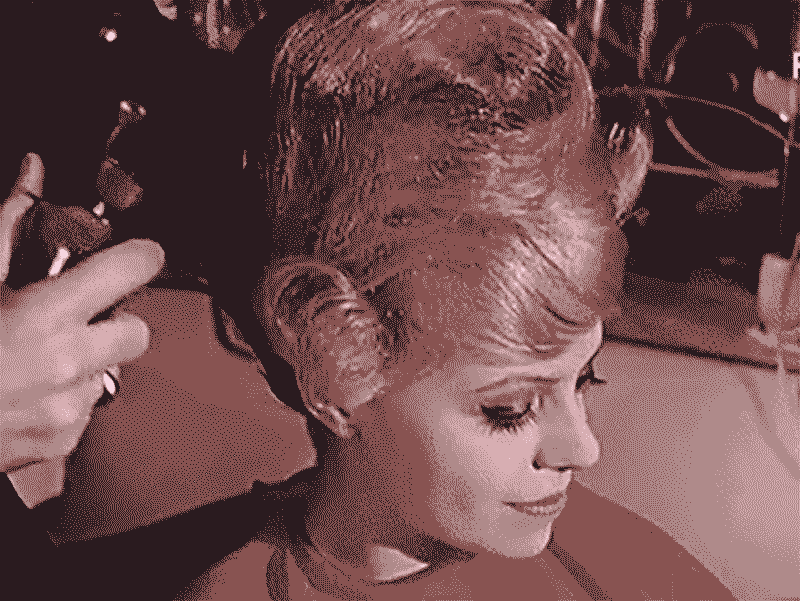 6.Pin Up Hairstyles For Short Hair
Bad hair one day? This hairstyle can make you look stylish when you leave home. Just wrap the scarf around your hair and voila! You can perform tasks or usual housework without worrying about the appearance of the lock.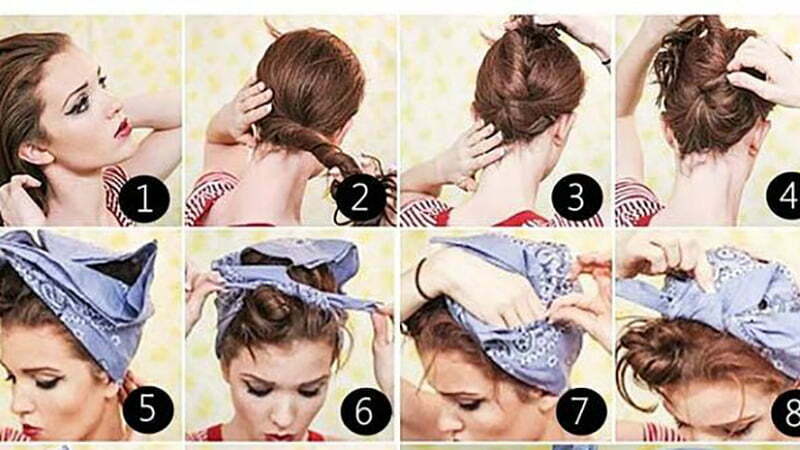 If you want to learn more about 1950s hairstyle and makeup, you can check the link below.