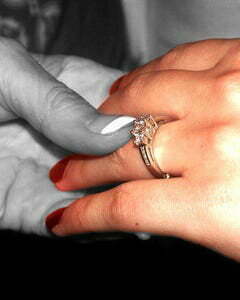 Vintage jewelry never goes old thereby betraying its name; to be vintage does not necessarily mean being old to the point of being obsolete but much more, it means the ability to weather the storms of other trends regardless of its age. Owning a vintage wedding ring is most definitely a good omen. You might just be a vintage soul in a contemporary world or you are planning a vintage themed wedding in life or on a movie set. The 1960s had an amazing exploration of vintage jewelry and that is what gives that era an amazing collection of vintage wedding ring. You really should take a look at this vintage jewelry guide that will help you pick the best vintage wedding rings from the 1960s.
First of all, you need to consider how old the ring is because in most cases, it is second-hand, since it is vintage; it most likely had an owner before you. A proper vintage ring should be between 20-99 years old and if it has stayed that long, you know you are going for good stuff. In getting wedding rings for women or men and opting for vintage, always remember that the older, the better.
To get a great vintage jewelry ring from the 60s, one thing you must not miss out is the designer. Look out for names like Trifari, Kenneth Jay Lane and Hobe
The style of the 1960s was bold and audacious so you can imagine what to expect dominantly in the style of rings; big cocktail rings, gold plated rings and rings being beautified with a variety of stones and gems. You should not get confused seeing a vast collection of rings all under the league of 1960 style; that era really spread its wings and it was one of many colors.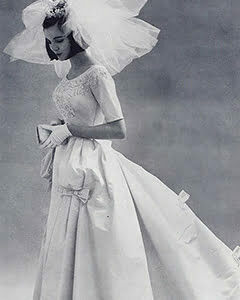 There are a number of stores and fashion designers where you can get quality vintage wedding rings for women and men or maybe just fashionable rings; stores like Amazon, Etsy, Icing, Cartier, Van Cleef & Arpels, Tifanny &co as they are bringing back iconic pieces from the 1960s in ways that steal speak vintage designs.
People often wonder why they should pick vintage jewelry when they have other jewelry which are supposedly more valuable and they assume that vintage jewelry are just cheap items without much value; all of these assumptions are mere misunderstanding of the value of vintage jewelry. It will interest you to know that vintage jewelry are very valuable and not "fake" as many opine, their value is justified by how long they have remained in the jewelry market. Be sure to find vintage jewelry that will fit your budget on any level; getting value for your money with vintage jewelry can never be a problem; with vintage jewelry you will most likely never go wrong if you follow this guide.
The next thing is for you to get shopping for your vintage wedding ring; it is about to be a ring way different from every other.