The 1970s was a raving period of retro hippie styles and disco. The people in the 1970s knew how to have fun as there were many disco parties and raves to attend. The fashion style of this period was relaxed, stylish, and bold as we see the ladies and the men in this period make interesting fashion statements with their attires.
Let's take a look at the trendy 1970s shoes that dominated this period.
1970s PLATFORM SHOES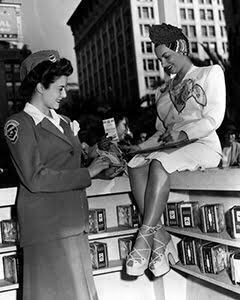 Its name has said it all – platform. Platform shoes were the biggest sellers of 1970s shoes in the fashion world. Platform shoes are basically shoes with added platforms at the soles.
There were different designs of shoes with a common feature of the platform. There were platform boots, platform heels, platform sandals, and so on. The interest for platform shoes grew because of their dressing especially the jeans which were slim at the hips and then wide at the bottom.
The platform shoes made the dressing look chic and stylish.
Platform shoes were worn for different occasions and outings. Your outing determines the type of shoes you wear.
High-school students wore platform sandals to school, but most of them paired their sandals with tights to look chic. If you were going disco dancing you could wear your platform heels or boots.
A tiny bit of information to not leave out is that the men of this period rocked the platform shoes too. Platforms were for everyone. The 1970s people loved to feel tall and classy, which was the work of the platform shoes; ready to rock and roll.
1970s SANDALS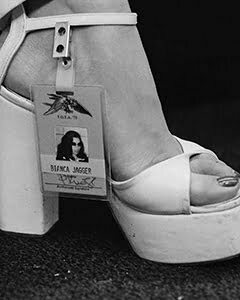 Sandals were definitely the top of the 1970s shoe list. Sandals will always be present in every period so it was not at all surprising when the 70s women rocked it as well.
There were leather sandals, macramé sandals, gladiator sandals, woven sandals, and even platform sandals. These sandals came in different beautiful colors and designs. Footwear designers made more colorful sandals than platforms.
Macramé sandals were made from macramé and crochet designs. They were thick and of brown or cream color. Macramé sandals were mostly wedges.
Gladiator sandals were sandals with laces up the leg therefore making the legs look really beautiful. They were mostly worn in short skirts.
Woven sandals were like the macramé sandals but with different designs and it came in different colors while leather sandals were thick and came mostly in brown and black.
1970s SNEAKERS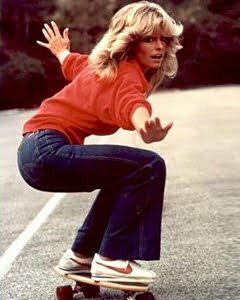 Sneakers were not really everyone's style in the early 1970s fashion but it picked up in the late 70s. Sneakers were mostly worn by the athletes and professional sportsmen back then. It was mainly reserved as a form of sportswear but later the teens started wearing sneakers for day wears creating fashion statements.
1970s BOOTS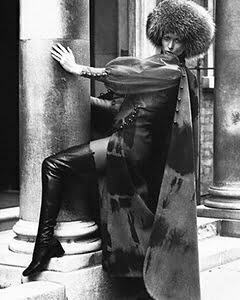 Boots were also part of the 1970s shoes that trended a lot. Crinkle boots, Go-go boots, granny boots, and most importantly cowboy boots. The Cowboy boots were especially the rave in this period. Both ladies and men had a thing for cowboy boots at a time in the 70s. These boots came in different colors and designs and were even worn under evening wear.
The 1970s shoes were designed for balance, ease, and aesthetics. The sandals, boots, heels, sneakers, and most importantly platforms really dominated the fashion era.
Most shoes came with platforms for both men and women. Some of these vintage shoes can still be seen during this our time like the wedges and leather sandals which didn't go out of style.