Civil rights protests, the Vietnam War, and the assassinations of Martin Luther King and President John F. Kennedy are among a few of the highlights of the 1960s. However, the 1960s were not all about sad events. Man first landed on the moon on July 20, 1969.
On matters fashion, the 1960s were a great time for men. The Beatles were formed in Liverpool in 1960. Consequently, many men had no problem being seen walking around looking like the latest members of the British band.
It is easy to see why men preferred walking around in denim jackets, blue jeans, and t-shirts. After all, is that not how the legendary British grouped looked? Solid white suits were also a thing courtesy of The Beatles' John Lennon.
Additionally, James Bond became a cultural and fashion icon of the 1960s. Ian Flemming created James Bond in 1953. Six James Bond films came out in the 1960s, and they were a massive success. Because of that, Bond influenced the 1960s men's fashion.
1960s Don Draper Style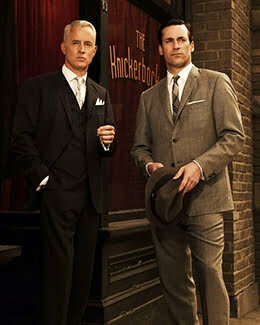 It is impossible to talk about the 60s men's fashion without considering the Don Draper style. Men copied Don Draper. They replicated the style that he had made famous around the world. It is worth noting that Don Draper was not a real person. He was a movie character.
Draper defined how a successful and professional American man should dress. He never wore or preferred Italian, European, or English cuts. Instead, he opted for the classic American style that revolved around the following:
Single-breasted sack jacket full of narrow notch lapels
Two buttons
A single vent located at the back
Don Draper's style reeked of consistency, elegance, and professionalism. His dressing style was quite understated too, which most men had no problem with. Coupled with the popular hairstyle of the time (short back, sides, and a side part), this style made men stand out!
1960s Middle-Class Mainstream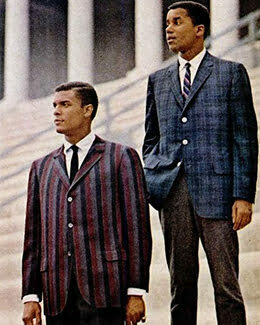 You have probably read that Jacqueline Kennedy Onassis was one of America's most stylish First Ladies. While that is true, most people are ignorant of the stylishness that her husband, John F. Kennedy, brought to the fore too.
President Kennedy's Ivy League style was iconic. The American middle class incorporated it as its official style too. This style was popular with men until the mid-60s. Such a style reeked of laidback sophistication. It is quite refreshing if you can pull it through, though!
Examples of key features in this style include:
Colored vests
Sportcoats with distinct trousers
Dress shirts
Skinny ties
Fedora hats
Casual polo shirts
Belts
Patterned/solid trousers
Tennis sweaters
Athletic sweatshirts
1960s British Mod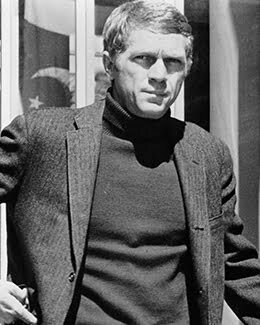 Americans and the British call themselves cousins. For this reason, it is little wonder that men's fashion in both cultures were quite similar. For example, the British took the Ivy League style, tweaked it a bit, and made it their own.
They included Italian fashion to this style to make it uniquely theirs. The British were also careful to feature attire that movie stars such as Steve McQueen, the King of Cool, wore. Through all these tweaks, they made the Ivy League special.
1960s Style Suits and Sportcoats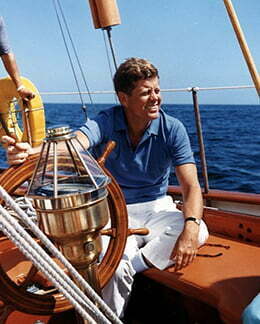 Suits and sportcoats were popular items in the 1960s men's fashion. Most men would have no problem walking around in dull and lifeless business suits. However, those with a stylish streak took matters to the next level.
Men of the preferred modernized suits with a hint of lower waistbands. They also went for flat-front trousers and plenty of narrowing lapels. Two-button jackets were more popular than the 3-button versions.
To pull it off, you would need a good dress shirt and matching tie. Preferably, a pinstriped, white shirt would increase your chances of standing out from the crowd. A solid, patterned, or wide-striped necktie would be a great addition too.
In the late 60s, men preferred richly colored dress shirts. Small patterned neckties gave the suits and shirts a macho appearance. You have no reason for stopping there, though. Instead, feel free to crown everything up with a pair of flashy gold cufflinks!
Alternatively, consider wearing suits and sportcoats with casual shirts. When it gets hot, you could get rid of the coat and remain with the shirt underneath. Use this to enhance your golf/country club look.
Lastly, look for men's sweaters. Overcoats and jackets would also give you a unique 60s men's look. With a few slip-on shoes, your stylishness would be evident to all, too. Do not forget a good hat, such as a Fedora hat, v-dent, or short crown to create a more elegant appearance.