Weddings are a constant tradition that takes place in different parts of the world in different ways. Most weddings within an environment always have a pattern.
In every culture, there are dress patterns for the couple, sometimes selected meals and activities that have to take place.
In selecting the perfect wedding guest dress, it's best to consider the popular culture of the environment, especially if this environment is new to you.
What to Avoid Wearing to Weddings
Selecting the perfect wedding outfit as a guest involves some selected rules that should be taken into consideration. They are: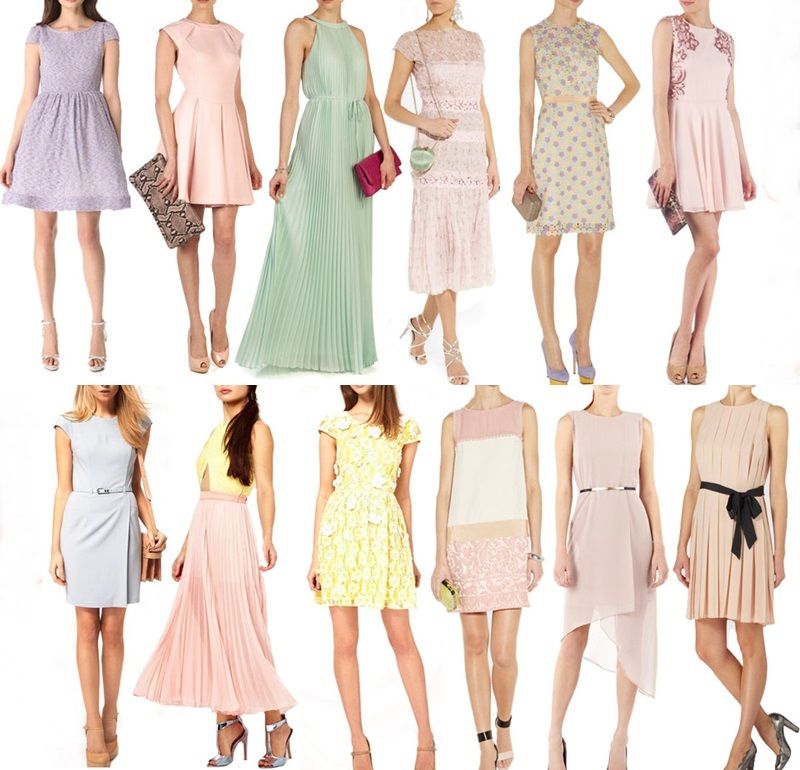 Avoid the Colours Meant for the Couple
Although it would seem appropriate to say "avoid wearing white", in certain traditions, wearing white would be acceptable, while wearing red or some other colour could be unacceptable.
In countries like India and China, the brides wear red, while in other traditions like in Nigeria, the bride wears a colour of her choice that may or may not be communicated to the guests. In other foreign traditions, they wear white.
In essence, try as much as possible to avoid colours set apart for the couple. Ask questions if uncertain.
In the case of men and suits, if you must wear a suit, try to avoid the colour of the shirt the groom may have on if it has been adequately communicated.
Wearing the same colour as the couple signifies that the person may want to steal the spotlight from the couple.
Regardless of how casual you may want to be, denim is absolutely not the right kind of casual required for this sort of event.
Denim can be worn any other day of the week, however, for a wedding; you might want to opt for something with a soft texture.
This goes specifically to the guys who might be tempted to pull off a casual look in shorts. Don't do it.
Regardless of how hot and uncomfortable the day might be, do not be tempted to wear shorts. Instead, you could opt for light cotton pants.
Do not Wear Ripped Clothing
Drop the Yeezy's, just for that day. Avoid wearing clothes with holes in them.
These include ripped jeans, ripped tops and other possible kinds of ripped clothing.
Think Twice about so Much Glitter
Regardless of how amazing you might want to look at the wedding, some brides have a hard time being outshined at their weddings.
To let the bride have her moment, you might want to rethink wearing so much glitter.
In some traditions, wearing black can be seen as a bad omen and that you wish the couple bad luck.
Do not forget to maintain a certain amount of decency
Weddings are typically family events. As much as you might be tempted to, avoid wearing clothing that shows off too much cleavage or dresses cut extra low.
Things to Consider While Picking out a Wedding Outfit
In order to look your best and still let the couple have their moment, here are some things to do: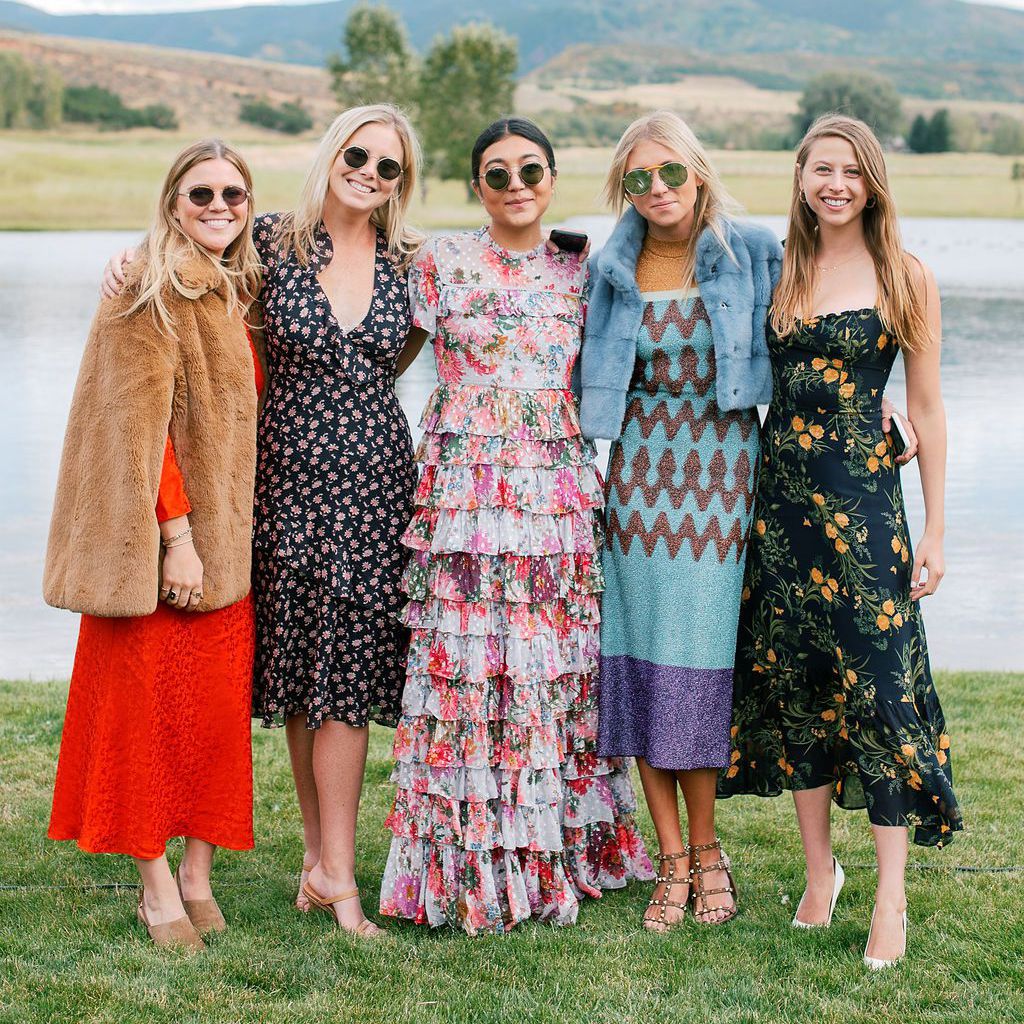 Dress According to the Code
If a couple has a selected set of colours for the guests, ensure you stay within those colours.
Consider Carrying a Shawl
If you're wearing a dress that shows off your shoulders, you might want to consider carrying a shawl just in case the church has restrictions.
Consider the Time of Day and Season
Always dress according to the season and the time of day the wedding is set to take place. For a daytime event, maintain light clothing to avoid sweating, for an evening event, cover up to avoid catching a cold. The same goes for the seasons.
Dress location appropriate at all times. Know how to dress to a beach wedding, a church wedding or any other location the couple might select.
The last thing you would want is to feel uncomfortable participating in the wedding activities due to pain in your feet. Wear comfortable shoes you're sure you can walk on for long hours, especially when you don't know how long the event will take.
How to Dress Wedding Appropriate
These many Dos and Don'ts might be a bit overwhelming. To make picking out the perfect outfit easier, here are some outfit ideas you could try out depending on the kind of wedding and your selected appeal.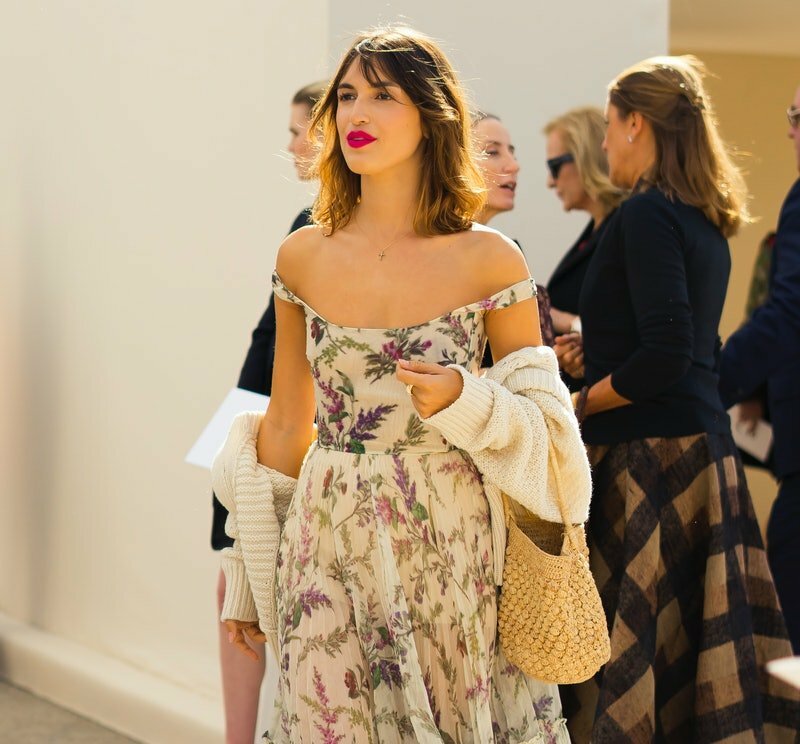 Casual Smart Wedding Outfits
Picking attire for this sort of wedding is a combination of playful and elegant. A midi swing dress could work or a combination of a crop top and a skirt.
For shoes, consider block heels or wedges.
Semi-formal Wedding Outfits
Selecting an outfit for such an event is location and time-sensitive. For an evening event, dark colours would be appropriate, while day events require light colours. Depending on the location, cocktail dresses, jumpsuits, flowery swing skirts and a classy top, and simple pencil dresses could work.
Most weddings require casual outfits. Although casual in this sense does not mean denim and flip flops, it means simple comfortable dresses, breezy jumpsuits, wedges and sandals.
These are more like semi-casual outfits. Cocktail dresses can be knee-length or shorter and a bit more casual than formal event outfits.
These outfits are not as serious as black-tie outfits; however, they are sometimes used interchangeably. A formal dress does not necessarily have to be floor length.
Black Tie Wedding Outfits
Outfits in this category are 100% sophisticated and classy. Evening weddings normally call for black-tie outfits. These usually require floor-length dresses and you could get away with wearing a cocktail dress, however, avoid looking under dresses at all cost.
For a beach wedding, maxi dresses are suitable, unless you desire to show off some legs. In any case, flowing relaxed dresses in calm prints are suitable. Avoid feeling casual enough to wear slippers by wearing low wedges or block heels.