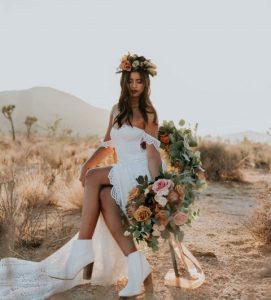 A wedding dress may seem simple and easy to find, thanks to many bridal stores available around the world, however, picking out the perfect wedding dress will be a bit tricky. A wedding dress has to make statements about the bride, and in some cases, about her family and groom-to-be.
It's no news that for years, wealthy families spend more on wedding ceremonies than poorer ones. But even in these instances, wedding dresses still have to describe the bride's personality. Regardless of the kind of bride that she is; whether she's a first-time bride, a young bride, an older bride, or a second-time bride, her wedding dress has to describe who she is and the affection she and her groom feel towards each other.
Older/Mature or Second-Time Brides
These brides might not want to be too much, and also not want to come off as not enough. No matter this is a vow renewal, a new union, or a re-union, mature and second-time marriages have to put a lot of details into consideration while picking out the perfect wedding dress.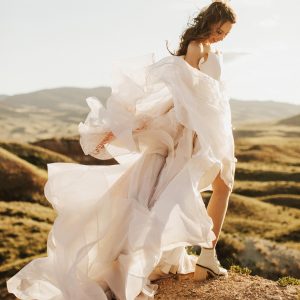 Wedding Dress Considerations for Older/Mature or Second-Time Brides
Here are some things you need to consider about that special day;
Be open to color: As a second-time or mature bride, color should not be a limiting factor for you. The rules can be bent in your favor. Although light pastels are gorgeous, you can opt for other soft hues like nude, ivory, silver, or gray.  However, if you want to wear white, then go for it. The color of your dress is an open choice for you.
Consider the wedding season: The dress choice for a summer wedding would be different from the choice for a winter wedding. Always consider comfort and then consider style. For a summer wedding, floral designs are always in fashion and sleeveless dresses are preferable for the hot summer day.
Let your dress be a good fit: Never select a dress just because it trends. Ensure that your wedding dress has details that suit your features. If you know high necks are not fitting on you, do not pick a high necked dress just because it's what's in vogue.
Do not shy away from a sexy dress: Do not be afraid to show some skin. If you feel like wearing a backless or strapless dress that shows your advantages, then do it. Do not think looking gorgeous as a mature or second-time bride is forbidden.
Do not wear too many accessories: Do not feel compelled to wear bold accessories if they are not your preference. If you prefer bold earrings and necklaces, feel free to combine them accordingly to compliment your dress. However, if you're a simpler bride dressing, minimal is okay.
Don't be afraid to go 'Vintage': 1950s Vintage-inspired looks never go out of style. As an older bride, you are free to experiment with colors, patterns, and fabrics. Ensure that you pick a decade that has a more fashionable style of wedding dresses, whether you're going for the tea-length dresses of the 50s or the flapper style of the 20s, be sure to pick a style that is timeless.
Dresses for Older/Mature or Second-Time Brides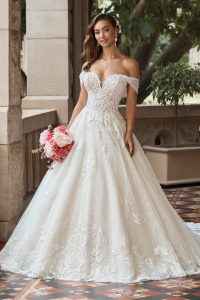 Ball gowns: For a mature bride with a playful and childlike personality, ball gowns can be perfect. There's nothing to stop you from looking and feeling like a princess if that's what you would prefer.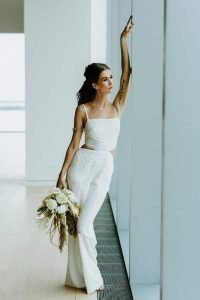 Bridal jumpsuits: Jumpsuits are classy wedding attires. Wedding dresses are not suitable for everyone and if you're the kind of lady who loves to look sophisticated, this type of dress would be perfect for you.
Short casual dresses: This style is timeless. It is convenient for brides of different shapes and is very comfortable. This is also considerably casual as these midi dresses are easily worn for other events.
Bridal suits: White bridal suits are common for older brides. They are comfortable and stylish. Pant or skirt suits can be uses, accompanied with pumps of either a bright or dark color, or for a themed event, even white pumps would fit.
Bridal skirts: These are usually two-piece outfits that mature brides normally wear. These long full skirts are easily combined with a simple top or a camisole top. They can be in light pastels or bright colors.
Trendy Bridal Look
Presently, there are no rules for wedding attire for brides. Wearing combat boots and other types of boots has become a popular style for modern brides.
The three common boots worn for weddings are;
White boots: These boots fit almost all wedding dresses. However, they are perfect for shorter dresses that show off the legs.
Metallic boots: These are perfect for off-white wedding dresses.
Black boots: Black combats boots are timeless. They are usually perfect for elopement. For a carefree couple whose sole responsibility is for each other and their goal is to be together.