Transformative History of Dress Patterns
Ladies' dresses have taken different patterns from the beginning of time. From the Victorian era to the swinging child-like dresses of the early twentieth century to the New Look of the 40s, wartime fashion, and disco or jazz phases. Dresses have seen some major transitions through the years.
Ultimately, dresses have maintained two major patterns, of which all other patterns have fallen under.
These styles are: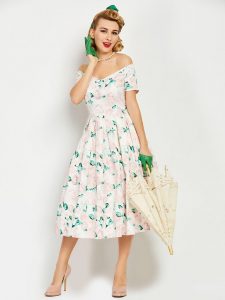 – Swinging style
– Pencil style
These dresses have a childlike appeal to them. It defined part of the dressing choices of the 20s and has seen many transitions from then until now.
The classic swinging dress has an A-cut shape that flows downwards, depending on the preferred length of the wearer.                                                                               
How to wear Swinging Dresses
Swing dresses can be quite shape-dependent. It is important that before selecting a swing dress you know what style suits your body structure.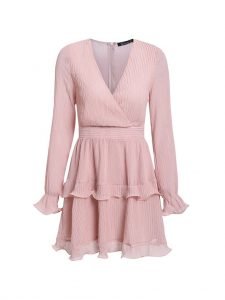 Ladies with full/apple-shaped bodies ought to wear a dress with a hold around the tummy and a short length to expose their full legs.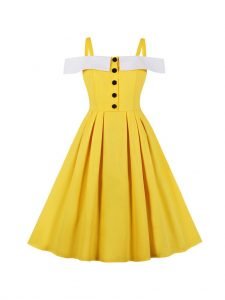 Ladies with slimmer/ruler-shaped bodies should opt for swing dresses with less fabric that don't overwhelm their structure.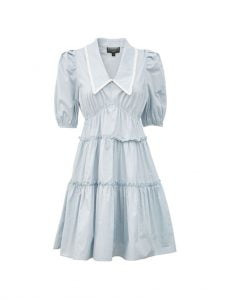 Ladies with inverted triangle-shaped bodies should wear swing dresses that lay emphasis on their shoulder structure. The shoulder of the dress should have a little puff to emphasize your shoulders.
Pencil dresses emerged in 1908 when a string of rope had to be used to hold together a lady's dress while on a Wright Brothers flight.
This design caught the eyes of Parisian designers who recreated it and named it the 'hobble skirt'.
The next improvement on the Hobble skirt came in 1954 with Christian Dior's H-Line collection. Due to wars ravaging the world prior to that time, not much improvement was made until Dior.
Dior's collection was remarkable for its exclusion of the A-line skirt patterns and emphasis on the female silhouette.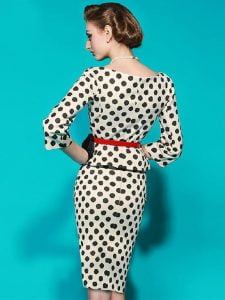 His clothing line showcased the hips, through pencil skirts and dresses, pencil suits, and formal and informal dresses.
Dior's style grew like a wildfire. His designs formed the clothing choices of the 50s, with celebrities like Marilyn Monroe, Grace Kelly, and Betty Page all wearing
different patterns of his designs both on-screen and off-screen.
In the 60s, the pencil skirt became shorter and daring. Designers like Mary Quant loved this look for their collections.
Although the pencil skirt was not fully a part of the 70s, they made up for it by infusing it in a lot of 80s fashion styles. The 80s added more color to the pencil skirt by combining colorful pencil skirts, dresses, and jackets. The 90s had more fabrics and prints like animal prints and the likes.
Currently, the pencil skirt is not only a sight for celebrities but a staple for powerful working-class women. It has been utilized to the extent where it can be used for evening events as well as formal business meetings, and casual outings. The Pencil Dress is befitting for different body shapes, sizes, and complexions.