Not unlike flowers the 80s were known to be bold, bright and beautiful. Often described as the most eclectic decade in fashion, it was characterized by big hair, bold colors, and big jewelry. The fashion jewelry of the 80s style were designed to be loud and distinctive to match the predominant fashion of the time. It was an era of statements with women outnumbering men in schools, and in the world of fashion, people made statements with their jewelry.
1980s jewelry designers mostly worked with gold, silver and pearls, delivering large masterpieces. Notable among them are brands like Verdura, Barry Kieselstein-Cord, Seidengang, Elizabeth Locke, Elizabeth Gage, Marina B and David Yurman. These fashion jewelry brands were eponyms of the fashion designers.
Vintage Jewelry Brand-Verdura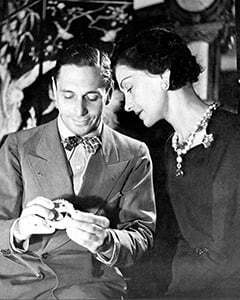 It was founded by Duke Fulco di Verdura in 1939. His fashion jewelry pieces were designed to be bold, yet understated and this appealed to the wealthy women of New York society. Some of his clients include fashion icons, Betsey Whitney and Princess Diana of Wales.
1980s Jewelry Designer-Barry Kieselstein-Cord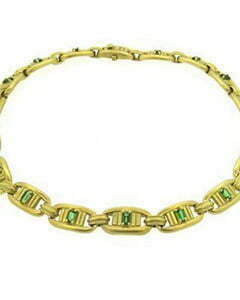 He was an iconic American designer who founded his jewelry brand in 1972. He gained notoriety for his jewelry with the alligator styled motifs he cherished. His jewelry was mostly crafted using 18k gold, sterling silver and semi-precious stones. Alongside jewelry, Barry also designed bags, watches, belts and other accessories. A talented designer, his works are showcased in the Metropolitan museum of art, the Louvre and has been worn by icons such as Oprah Winfrey and Barrack Obama.
1980s Jewelry Brand-SEIDENGANG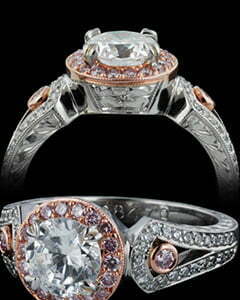 A trendsetter in the fashion jewelry community of the 1980s, the brand was founded by Carolyn Gang and Carol Seiden over three decades ago. It was one of the first brands to directly target women as its customers. Their designs are made from a unique alloy of 18k green gold and infused with diamonds and other unique gemstones. It was also one of the first contemporary brands to draw inspiration for their designs from antiquities and the green-gold jewelry which they used to replicate the antiquities became a trademark of their designs.
80s Jewelry Designer-Elizabeth Locke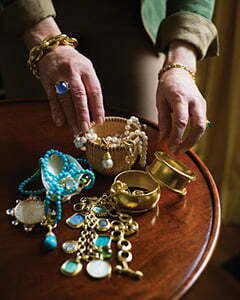 Elizabeth Locke is a 1980s jewelry designer whose designs were inspired by antiquities of Greco-Roman and Etruscan origin. She loved classical designs and crafted her own handmade jewelry using a variety of gems and precious metals. A very intentional jeweler, she handpicked all materials used for her jewelry. She runs two flagship stores in Manhattan and Virginia respectively but her jewelry can be found in select stores all over the United States.
80s Jewelry Brand-Marina B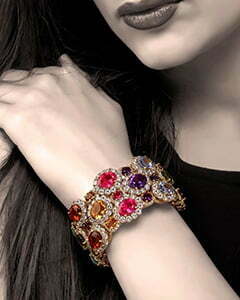 A member of the famous Bulgari family in Italy, Marina B started her jewelry business in the year 1980s. Her jewelry pieces are bold and catchy, consistent with the "more is beautiful" style of the 80s jewelry. She was active in the fashion jewelry scene till 1999 when she sold her brand to an Arabian Sheikh. The brand still remains in existence till this day.
Jewelry Designer-Elizabeth Gage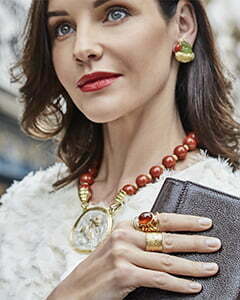 Elizabeth Gage is a British designer most famous for her Agincourt ring that earned her many awards. Her first major jewelry commission was for Cartier in 1968 and she was prominent well before the 80s for her audacious pieces. A multitalented designer, she works mostly with 18k and 22k gold. Gage was the first to propose that jewelry can be worn at any time, day or night. She has been recognized by Queen Elizabeth II and her work is showcased in museums in the United Kingdom.
Tiffany & Co, Cartier were jewelry brands also popular in the Eighties, but these brands commissioned the works of other designers and sold them in their stores. Steven Lagos and David Yurman became increasingly popular in the 80s but peaked in the 90s. Styling yourself in 80s fashion jewelry means embracing a bold and confident style.